Actress Asia Argento's Accuser Jimmy Bennett Breaks Silence On Allegations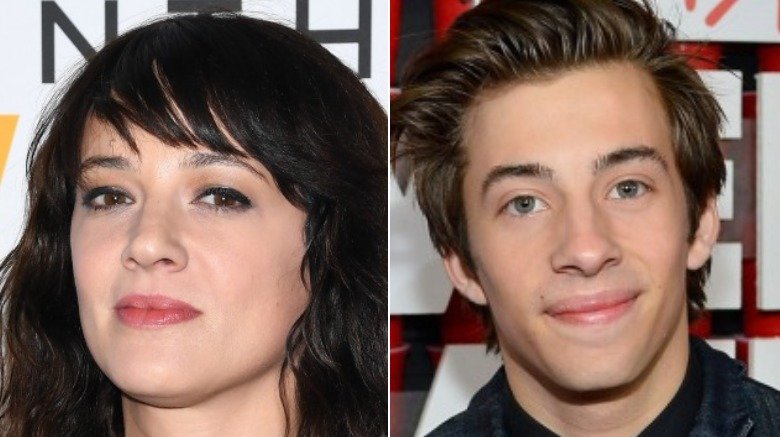 Getty Images
Actress Asia Argento's accuser, former child star Jimmy Bennett, is speaking out on his sexual assault allegations for the first time.
On Wednesday, Aug. 22, 2018, Bennett, who portrayed Argento's son in 2004's The Heart Is Deceitful Above All Things, released a statement to E! News.
"I did not initially speak out about my story because I chose to handle it in private with the person who wronged me," the 22-year-old actor and musician stated in part, explaining that his "trauma resurfaced" when Argento accused disgraced film producer Harvey Weinstein of sexual assault last fall. She has since become a leading voice in the #MeToo movement. 
Noting the stigma that male survivors of sexual abuse may still face in society, Bennett added, "I have not made a public statement in the past days and hours because I was ashamed and afraid to be part of the public narrative. I was underage when the event took place, and I tried to seek justice in a way that made sense to me at the time because I was not ready to deal with the ramifications of my story becoming public." 
As Nicki Swift previously reported, The New York Times published an exposé on Sunday, Aug. 19, claiming that Argento had quietly paid Bennett $380,000 earlier this year after being accused of sexual assault in November 2017. Bennett's allegations stemmed from an alleged May 2013 incident, in which Argento, then 37, gave a 17-year-old Bennett alcohol before performing oral sex and having intercourse with him in a California hotel room. The 42-year-old Italian actress has since denied these claims, and explained that her late boyfriend, Anthony Bourdain, had paid the settlement in order to avoid negative publicity. However, in a recent text message exchange leaked by TMZ, Argento appeared to write to an unnamed friend, "The horny kid jumped me ... I had sex with him it felt weird. I didn't know he was a minor until the shakedown letter."
As new details surrounding the alleged sexual encounter continue to surface, Bennett wrote in his recent statement that he's ready to finally move on. "I have had to overcome many adversities in my life, and this is another that I will deal with, in time," he stated. "I would like to move past this event in my life, and today I choose to move forward, no longer in silence."
Ever since Weinstein's ongoing sexual abuse scandal first broke in October 2017, several other powerful figures in Hollywood — mainly men — have been accused of sexual misconduct.