Asia Argento Booted From X Factor Italy Amid Sexual Assault Allegations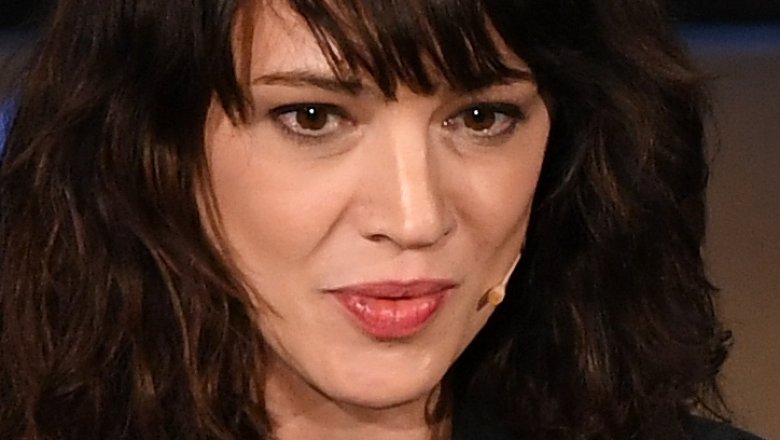 Getty Images
Actress Asia Argento has been fired from X Factor Italy following former child star Jimmy Bennett's claims that she'd sexually assaulted him.
Variety reports that Argento will no longer appear on the TV talent show due to the disturbing allegations that've been posed against her. Sources told the publication that Sky Italia and FremantleMedia Italia decided to axe Argento from live show segments. At the time of this writing, neither the show's broadcaster nor its producer have publicly commented on the news of Argento's firing.
However, Argento will still be present when the new season debuts, as the first seven episodes, which follow auditions, have already been filmed. The series is set to premiere on Sept. 6, 2018. A new judge will take Argento's place on X Factor's Oct. 25 show. According to Variety, it's thought that Argento's ex, Italian singer Morgan (real name Marco Castoldi), will replace her.
As The New York Times previously reported on Aug. 19, 2018, Argento allegedly paid her former The Heart Is Deceitful Above All Things co-star Jimmy Bennett $380,000 as part of a settlement in late 2017, not long after Argento had accused movie producer Harvey Weinstein of rape. Bennett claimed that Argento had given him alcohol in 2013 when he was 17 years old and then performed oral sex on him before having intercouse with him in a California hotel room. The age of consent in California is 18.
Argento has since denied the allegations, stating that she "never had any sexual relationship with Bennett." She also shared that her late boyfriend Anthony Bourdain had paid Bennett off so that they would "no longer suffer any further intrusions in our life" from Bennett, who, she alleged, was trying to shake them down for money.
As Variety noted, many people took to social media to express their opinion that Argento should be booted from the series. Sky Italia and FremantleMedia had previously shared that, if the allegations against Argento were true, they "would have no choice but to take note of it and put an end to the collaboration." However, since they didn't want to punish the 40,000 people who had already gone through the audition process, they couldn't just refilm the entire show without Argento, which is where her replacement in the eighth episode comes in.
Argento has not yet publicly commented on her firing.