Paris Hilton Pushes Back Wedding To Fiance Chris Zylka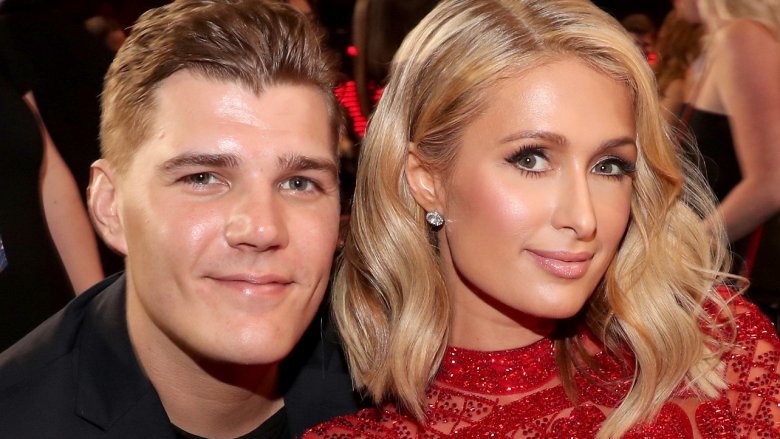 Getty Images
Socialite and former The Simple Life star Paris Hilton is looking for a later date for her wedding to actor Chris Zylka.
Speaking with People magazine at the launch of her fragrance Platinum Rush, Hilton revealed that, while she'd initially wanted to get married on Nov. 11, 2018 (11/11), she's since realized that she simply isn't able to plan a wedding in such a short time frame. "The 11/11 thing was never a set date," she said. "It was just, 11/11 is something I love because I always say, '11:11, make a wish for good luck.' So Chris was like, 'Oh let's do it on 11/11. That's such a special number for you.'"
She continued, "I was like yeah, but I didn't look at my schedule. Then this summer we were looking at our schedules and I was like, 'Oh my goodness we are both working nonstop until like New Year's.'"
So, rather than rush to plan their wedding, Hilton decided to push the date back, so that she'll be able to schedule everything without any added stress of her busy schedule and so that she'll be able to enjoy her honeymoon as soon as she and Zylka tie the knot. "With all the planning I want it to be perfect and you can't rush something like this," Hilton stated.
As Nicki Swift previously reported, Zylka asked Hilton to marry him during a vacation in Aspen, Colo. in late December 2017. At that time, the two lovebirds had been together for two years.
While chatting with People, Hilton also shot down the rumor that she was going to celebrate her marriage to Zylka with three wedding receptions across the globe. "Somebody asked me that and I was just joking around," Hilton explained. "They were like, 'On your 21st birthday you had five parties around the world. Would you do that for your wedding?' And I was like, 'Yeah that would be great.'"
But alas, that was just a joke. Guess we'll all just have to settle with seeing pictures from one blowout wedding instead of three.