Louis C.K. Slammed Over Return To Stand-Up Following Sexual Misconduct Scandal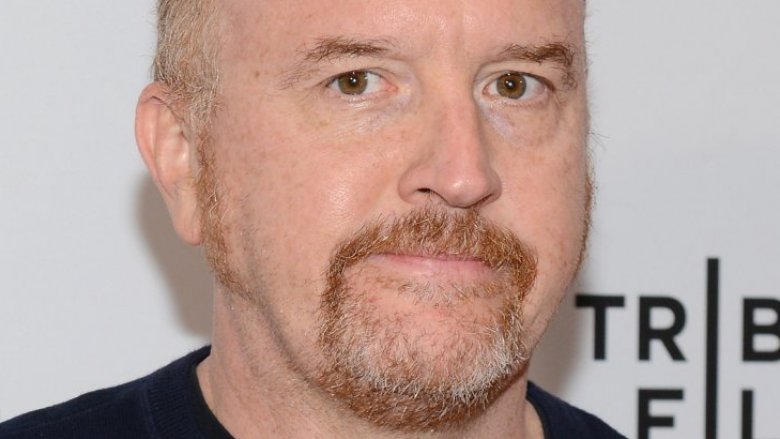 Getty Images
Louis C.K. has sparked criticism amid his return to stand-up comedy following his sexual misconduct scandal.
At around 11 p.m. on Monday, Aug. 27, 2018, the disgraced comedian surprised patrons at the famous Comedy Cellar in New York City when he hit the stage for the first time since being accused of sexual harassment last fall, The New York Times reports.
"It sounded just like he was trying to work out some new material, almost like any time of the last 10 years he would come in at the beginning of a new act," the venue's owner, Noam Dworman, said of C.K.'s unannounced appearance. He added that the set, which was comprised of "typical Louis C.K. stuff," did not mention the elephant in the room.
As Nicki Swift previously reported, five women accused C.K. of exposing himself and masturbating in front of them in November 2017. The 50-year-old comedian later confessed to the claims, writing in a statement, "These stories are true. ...The power I had over these women is that they admired me. And I wielded that power irresponsibly."
According to The New York Times' recent report, the former Louie star was greeted with a standing ovation at the start of his set. However, amid the #MeToo movement and Time's Up era, a number of comedians and fans are understandably not as keen to welcome C.K. back into the comedy scene, and have since taken to social media to slam the comic.
"Louis CK being 'banished' from stand-up comedy wasn't some kind of petty punishment, it was a f**king workplace safety issue," comedian Bris Farley tweeted, while MAD Magazine editor Allie Goertz wrote, "One of my fondest memories is singing my song about loving Louis CK right before he did a drop-in. The idea of him doing a drop-in now feels awful. I believe people can grow and change, but this urgency to bring him (and others) back SO soon just sends such a bad message."
Meanwhile, comic Melinda Hill tweeted, "Louis CK is spearheading the #MeTooSoon movement."
Of the backlash, Dworman told The New York Times, "I understand some people will be upset with me ... And I care about doing the right thing," but added, "There can't be a permanent life sentence on someone who does something wrong."
As a number of Twitter users pointed out, C.K.'s recent appearance came less than a year after he admitted to the allegations.
Ever since movie producer Harvey Weinstein's sexual abuse scandal rocked the entertainment industry last October, Louis C.K. was just one of several powerful men in Hollywood to be accused of sexual misconduct.