Nicki Swift Survey Uncovers Fans' Favorite RHOC Housewife And The Choice Is Crystal Clear
D Dipasupil/Getty Images
"The Real Housewives of Orange County" has a special place in Bravo fans' hearts as it's the very first series of the franchise. Launched in 2006, the show was a reality television version of "Desperate Housewives" and "The O.C." It featured wealthy housewives that liked to "Whoop it up" like Vicki Gunvalson, who was the longest-running original cast member on the show until she left after Season 14. Following closely was Tamra Judge, who entered the show in Season 3. Like Gunvalson, Judge left ahead of Season 15 but returned for the current season and is bringing in the drama, per usual. "After two years of sitting on the bench, being on pause, getting fired, I came back with a lot of energy. I had a lot of built-up resentment and anger, and it might show," she told Entertainment Tonight.
Over the course of the years, "RHOC" saw many cast members come and go, including Heather Dubrow, who made her return for Season 16 after leaving in 2016. Shannon Beador has been a mainstay since she joined in Season 9 and many viewers don't want to get off that roller coaster ride. Gina Kirschenheiter has had mixed reviews and hopefully, she'll step up for her fifth season. 
With 17 years of "RHOC" drama, there are clearly fan favorites, and in an exclusive Nicki Swift survey, one housewife was revealed to be the clear winner.
Heather Dubrow reigns supreme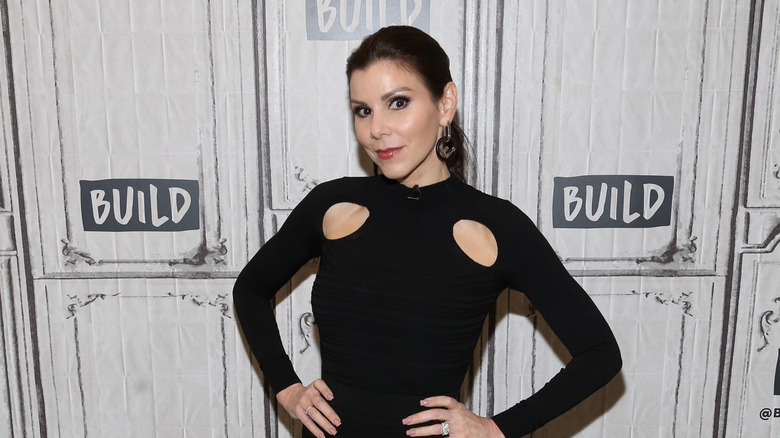 Manny Carabel/Getty Images
Heather Dubrow is used to being on top, and it's apparent with her receiving 36% out of 2,500 votes as the "RHOC" favorite housewife in a Nicki Swift survey. Perhaps it's because she mainly tries to stay out of drama unless you come for her family. 
Otherwise, Fancy Pants will turn into Don Corleone and angrily whisper, "If you ever come after me or my family ever again you are going to lose a lot more than just my friendship." Bravo must have had a good reason for bringing back Tamra Judge as she's clearly another favorite with 24% of votes. You know things will never be boring with her around — either she's doing tequila shots with her Tres Amigas or crying in the bushes after fighting with a castmate.
Vicki Gunvalson has always been polarizing and 15% of fans love her, which doesn't bode well for a possible full-time return. We will, however, be seeing a cameo of her in Season 17 even though she stated, "I'm never coming back reduced again," per People. 
Guess she couldn't stay away! Shannon Beador received 14% of votes which might equate to "Here lies Shannon Beador's RHOC career" but her longevity is proving otherwise. Gina Kirschenheiter came last with 11% of the votes and perhaps the native New Yorker is having a hard time fitting in with the OC ladies. She does have the smallest house out of the cast but we love her for being real. Not everyone can afford the Dubrow Chateau!