The Real Reason Heather Dubrow Returned To RHOC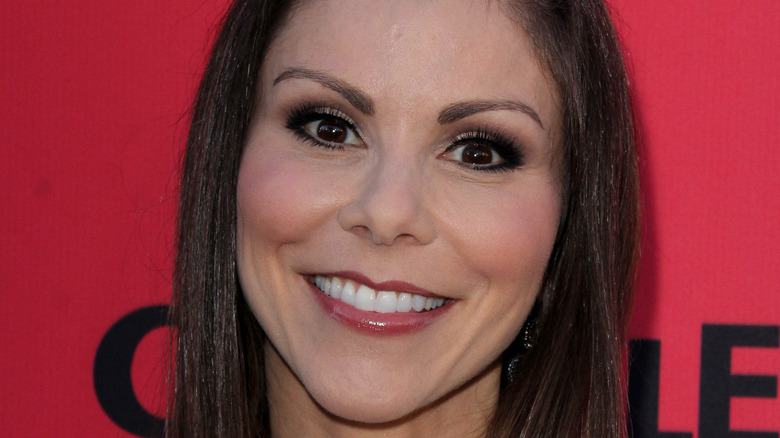 Kathy Hutchins/Shutterstock
Heather Dubrow has made a name for herself for starring the "The Real Housewives of Orange County," but she was famous long before that, acting in shows like "That's Life" and "Hawaii 5-0," to name a few. According to her IMDb profile, Dubrow emerged as a housewife on the hit Bravo franchise in 2012, and she enjoyed five seasons on the show before breaking fans' hearts and deciding that it was her time to go.
In 2017, Heather addressed her reasoning for leaving the show during the first episode of her podcast, "Heather Dubrow's World." via ET Canada. The mother of four stated that she felt the timing was right, mostly because of her children. "First of all, my kids. My oldest kids are now teenagers, and I just felt like they need to make their own decision about being on television and exposing their lives," the reality star shared. "For me personally, I have some really cool, interesting opportunities that I want to explore. I don't know where they're going to go, but I want the opportunity to explore them." Kelly Dodd, on the other hand, has a different opinion, according to Page Six — stating that Heather left because she was "demoted." These Housewives, always stirring up the drama!
In the interim, Heather kept fans updated on the happenings in her life on her Instagram and podcast — not to mention that we also get to see her husband, Dr. Terry Dubrow, on "Botched." So why did she opt to return to "RHOC" now? 
Heather Dubrow wants to be an example in her return to television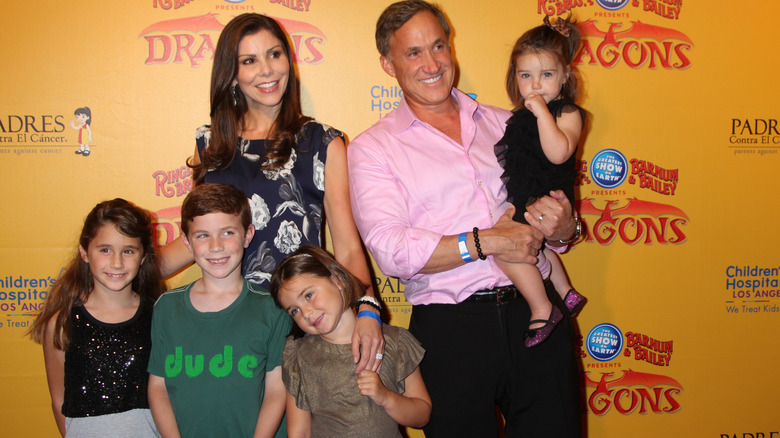 Joe Seer/Shutterstock
Viewers were delighted to see Heather Dubrow, aka "Fancy Pants," back on their screens in "The Real Housewives of Orange County." With Tamra Judge and Vicki Gunvalson gone, Heather may now be the "OG of the OC." In an interview with Andy Cohen on "Watch What Happens Live," the champagne connoisseur explained why she thought Season 16 was the perfect time to rejoin the show's cast.
Andy said that he thought it was great that Heather returned to the show when she did, seeing as she didn't seem to be in the best place when she left. "As I get older, being smarter, and maybe a little more self-actualized and listening to the universe, it was an opportunity to explore, and my kids are at different ages," Heather said of her decision to return. She also pointed out that her daughter, Max Dubrow, had come out as bisexual, and through the news, she received an overwhelming amount of support from fans — along with those who detailed recalled their own coming out experiences with their families — moments that didn't necessarily go well.
"But, also the comments [we got] and [from people who] didn't [react] well and had negative situations with their children or their parents. So, I thought, 'Okay, we've got these four kids, and they're different genders, different sexualities," she added. "And wouldn't it be cool to show our version of what our normal family looks like, and maybe start those conversations in other households and maybe help some other people." We love that. 
Inside Heather and Terry Dubrow's sweet romance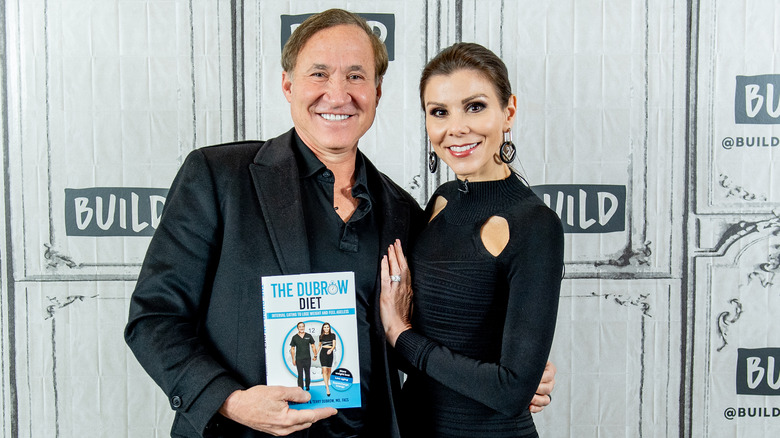 Roy Rochlin/Getty Images
While there have been a lot of different hats that Heather Dubrow has worn in her life, there has been one person who has stuck by her side through nearly everything — her husband, Terry Dubrow. Their relationship has played out on screen, and through a many ups and a few downs, they always seem to be one of the classiest couples on TV. 
Heather never seems to miss an opportunity to rave about her husband, and the amazing man and father that he is. "Happy Fathers Day @drdubrow! We all love you so much!" the reality star gushed about her husband in a Father's Day Instagram post. "Our kids are so lucky to have the funniest, coolest, hardest working Dad, who has a never ending supply of riddles and 'Dad Jokes'! I am beyond grateful to have you as my partner on this parenthood journey," she shared, adding that they are all ready for the next adventure. The post included a sweet carousel of photos of Terry over the years, most of them including shots with their kiddos.
In June, the couple celebrated their 22nd wedding anniversary, which is a milestone anywhere, especially near Hollywood. "22 years ago she said " I do. Am I the luckiest guy on the planet? ( Answer: yes!) I love you @heatherdubrow," Terry wrote. "Happy Anniversary my Hedy." How stinking cute!