How Real Housewives Changed Heather Dubrow's Life Forever - Exclusive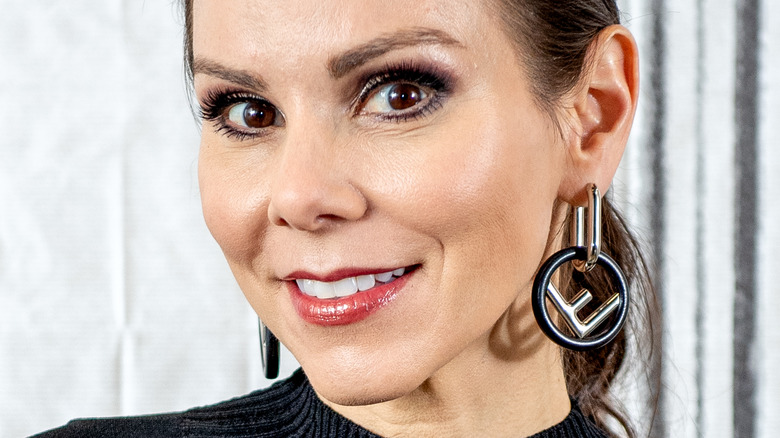 Roy Rochlin/Getty Images
These days, Heather Dubrow is best known for her successful twice-a-week podcast "Heather Dubrow's World", which she's been producing since 2015. Heather, however, began her career as a singer and actress before making an unexpected career shift that sent her careening headfirst into reality TV stardom. 
For fans of the "Real Housewives" franchise, Heather is fondly remembered for the several seasons she spent as part of the cast of "The Real Housewives of Orange County." During her time on the show, Heather became a fan favorite, as did her husband, plastic surgeon Dr. Terry Dubrow, who wound up getting a reality show of his own, the E! network hit "Botched." 
In an exclusive interview with Nicki Swift, Heather opens up about the life-changing experience of being part of "The Real Housewives of Orange County", sharing her biggest takeaway from her years on the show and revealing whether she'd ever consider making a return to "RHOC." 
Heather Dubrow received many opportunities from RHOC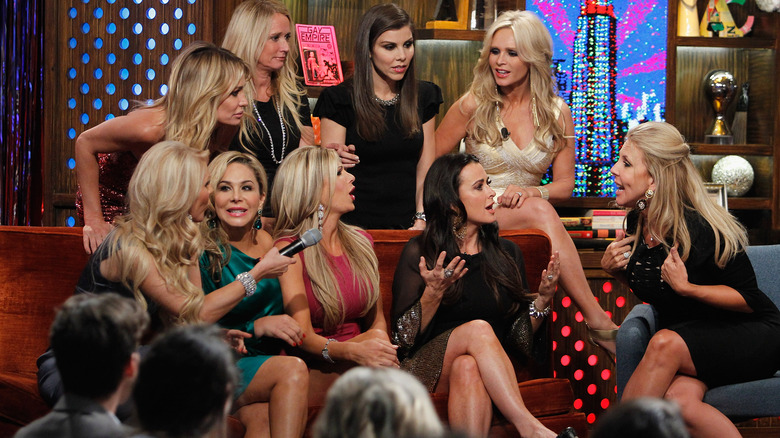 Peter Kramer/bravo/Getty Images
As Heather Dubrow explained, her path to becoming a reality star wasn't something she'd ever envisioned. "Well, I mean, look, I went from scripted television to reality TV, which was so crazy," she admitted. "I never thought I would do something like that, but I have to say, I mean, it opened doors for me that I didn't realize that it would open. It changed the trajectory of not just my career, but honestly, my life. It's kind of cool to be such an interesting part of this pop culture phenomenon."
In fact, the opportunities that arose from her time on "RHOC" extended beyond just her. "Obviously, my husband, 'Botched' was born from the show and my podcast and our product lines and our books. And I mean, just everything, and my kids have really interesting opportunities because of it. I'm really grateful about it."
She continued, "But one of my biggest things, honestly, which might sound so silly is that I never went on girls' trips before I was on that show. So even though the drama and the craziness, I got to experience that sort of thing, which was amazing."
Heather Dubrow will 'never say never' about returning to RHOC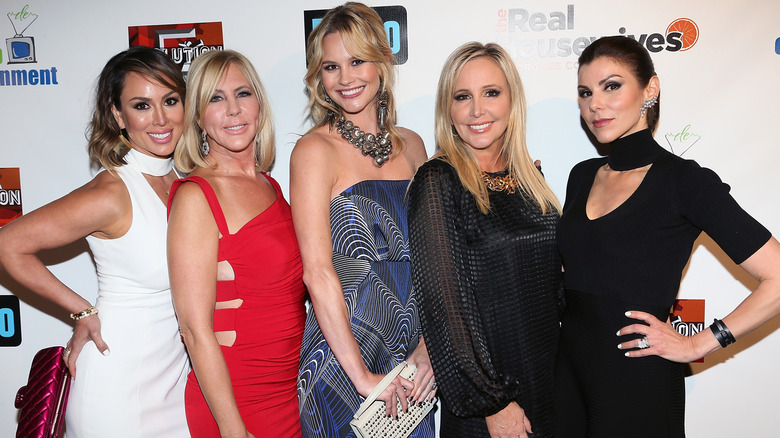 David Livingston/Getty Images
As fans of the various and sundry "Real Housewives" shows well know, several of the women have left their respective series only to return a few seasons later. According to Heather Dubrow, however, anyone hoping she might follow the same trajectory will be setting themselves up for disappointment. 
"I mean, I always say, 'Never say never,' because life is so weird," Heather said of making a "RHOC" return. "I never thought I would do it in the first place. I don't know. If you asked me a couple of years ago, I probably would've said no. But at this point, the way I'd have to answer it is the set of circumstances would have to be right."
She added, "I don't think just going back on the show to go back on the show would make sense. But if there was a reason to go back on, a compelling reason, you never know."
New episodes of "Heather Dubrow's World" premiere each Thursday and Friday on Podcast One.