Diamond Expert Spots What Noah Cyrus And Firerose's Engagement Rings Have In Common - Exclusive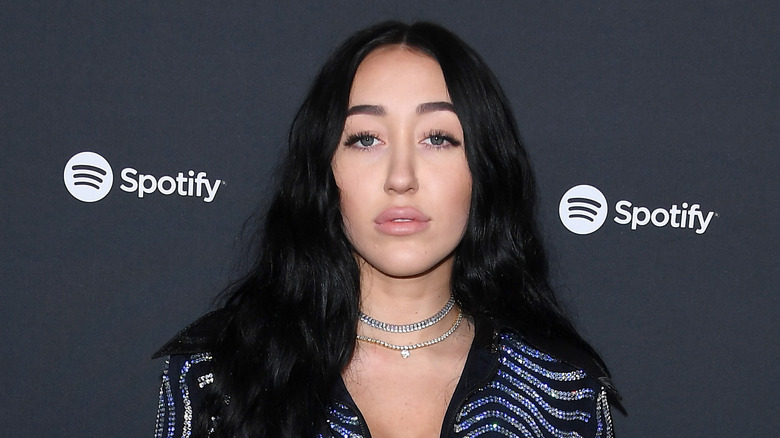 Steve Granitz/Getty Images
It's wedding season in the Cyrus family! 
This past November, Billy Ray Cyrus announced that he and his girlfriend, singer Firerose, were engaged just a few months after he and Tish Cyrus divorced. According to People, Billy Ray initially proposed to his bride-to-be without an engagement ring. "Billy looked at me and said, 'Do you, do you wanna marry me?' And I was just like, 'Of course I do. I love you,'" shared Firerose. "He said, 'I love you. I wanna make this official. I wanna be with you forever.'" Firerose, of course, eventually ended up with her dream ring. 
While we're thrilled for Billy Ray and Firerose, he may want to coordinate with his youngest daughter, Noah Cyrus, before he sets a wedding date. Noah, like her famous father, also has a wedding on the horizon! The 23-year-old took to Instagram to announce her engagement to Pinkus. "The greatest moment of my entire life was saying "yes" to spending the rest of ours together," she wrote. "This past month of being your fiancé and being in our own little world of just us two has been so perfect and I wish I could never leave this time." 
Aside from possibly having similar wedding dates (and their mutual love of Billy Ray), Noah and Firerose can also bond over their enviable engagement rings, which according to Mike Fried, CEO of The Diamond Pro, share a few things in common.
Noah Cyrus and Firerose's rings share some super cool similarities
Celebrity engagement announcements aren't complete without a shot of the ring. Fortunately, both Firerose and Noah Cyrus flaunted their dazzling diamonds on social media. To better understand the similarities between both rocks, Nicki Swift consulted with Mike Fried, CEO of The Diamond Pro. 
Noah's ring features "a round diamond that appears to be 2 to 3 carats," Fried told Nicki Swift. "I'd estimate the value at $75,000. Her band is pavé, meaning it's lined with smaller diamonds, giving the ensemble sparkle and personality." And while a $75,000 ring is definitely impressive, Fried believes Firerose's ring cost even more! "Firerose's ring, on the other hand, appears to feature a 5-carat round diamond in a cathedral setting. I'd estimate the value to be about double that of Noah's ring at $150,000," Fried added.
Given that both couples are in different stages of life, it's not surprising that Billy Ray Cyrus has more money to devote to an engagement ring than his daughter's fiancé. However, the rings are quite similar, too. "They both feature round cut diamonds and pavé bands," Fried continued. "The significant distinctions are the carat weight and the setting style. Firerose's diamond is that much rarer and more expensive. Her diamond also sits higher and is more pronounced. Noah's ring has a beautiful halo that highlights the center stone." Above all, "each ring fits their personalities and their unique styles."