Julie Chen Reportedly Leaving The Talk Following Husband Les Moonves' Exit From CBS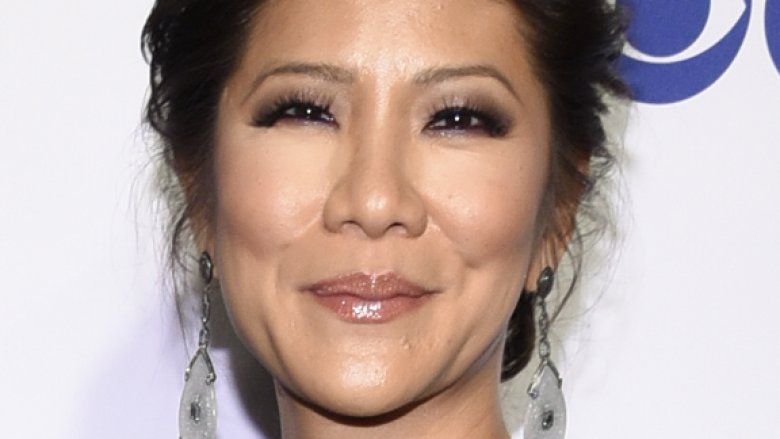 Getty Images
TV's Julie Chen might be saying goodbye to her popular CBS daytime talk show The Talk.
According to CNN, Chen is leaving The Talk in the wake of her husband Les Moonves' disgraced exit from CBS. Chen is reportedly expected to say goodbye to her co-hosts and viewers via a videotaped message on Tuesday, Sept. 18, 2018. Chen has been missing from The Talk, having taken a leave of absence, ever since The New Yorker published a second exposé piece about Moonves' alleged history of sexual misconduct in the workplace on Sept. 9.
A source told CNN, "She has decided that her main focus needs to be clearing her husband's name from accusations made 25-30 years ago and tending to her son."
However, The Talk isn't Chen's only CBS gig. She also hosts the CBS reality competition Big Brother, and she's expected to continued to do so until the end of the show's current 20th season. No word yet on if Chen will host the series in its 21st season.
Getty Images
As Nicki Swift previously reported, Moonves, who was the CEO and chairman of CBS, was first publicly accused of inappropriate sexual behavior, including unwanted touching, in an article written by Ronan Farrow for The New Yorker on July 27, 2018. Moonves was later accused of sexual harassment and assault by six women in Farrow's Sept. 9 article.
Moonves then resigned from his position at CBS. He's denied the allegations brought against him.
Following the publication of the first New Yorker piece against her husband, Chen released a statement regarding the matter on Twitter. "I have known my husband, Leslie Moonves, since the late '90s, and I have been married to him for almost 14 years," she said. "Leslie is a good man and a loving father, devoted husband and inspiring corporate leader. He has always been a kind, decent and moral human being. I fully support my husband and stand behind him and his statement."
She later made a statement of sorts on live television after Moonves left CBS. As Big Brother ended on Sept. 13, she signed off from the show, saying, "I'm Julie Chen Moonves. Goodnight." The moment marked the first time Chen has used Moonves as her last name on the show.
Will Chen make another statement about her husband's alleged behavior when she leaves The Talk? We'll just have to wait and see.