Ashton Kutcher, Mila Kunis Sign Over House To His Former Stepdaughter Rumer Willis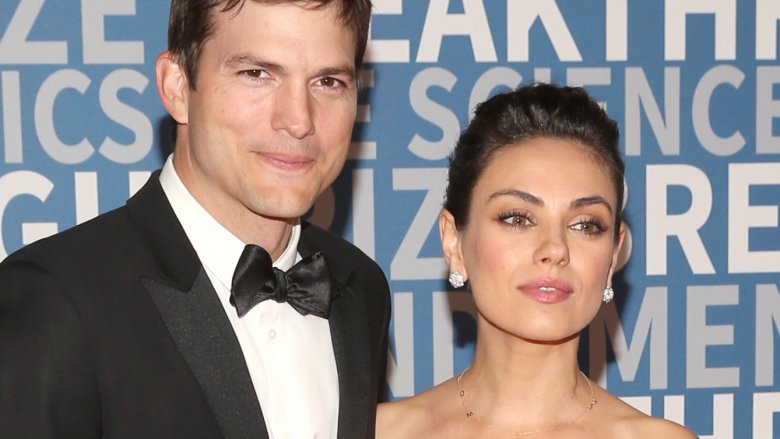 Getty Images
Actor Ashton Kutcher and wife Mila Kunis are officially cutting any lingering ties with his ex-wife, Demi Moore — but thankfully, there doesn't seem to be any drama here.
On Wednesday, Sept. 26, 2018, The Blast reported that the That '70s Show alums recently signed over their share on a house that Kutcher previously co-owned with his former stepdaughter, Rumer Willis.
According to court documents obtained by the gossip rag, the ranch-style Hollywood Hills, Calif. home now solely belongs to Willis, who ended their co-ownership on Aug. 3, 2018. Kutcher and Willis had purchased the house, which includes two bedrooms and four bathrooms, nearly a decade ago for $971,500. Meanwhile, Kunis later signed onto the property when she and Kutcher tied the knot in 2015. The Hollywood couple filed new grant and quitclaim deeds at the same time as Willis' court documents. However, there has been speculation that Willis may have bought the married pair's 50% share of the property, since the home was listed as being sold for $572,500 late this summer.
Kunis recently made headlines when she opened up about her husband's previous marriage with Moore in late July 2018. At the time, she noted how he's maintained a close bond with the Hollywood icon's children, whom she shares with ex Bruce Willis: Rumer, 30, Scout, 27, and Tallulah, 24. "They had, like, a normal, real relationship," Kunis said of the former couple during an appearance on the podcast WTF with Marc Maron. "They had three kids they were raising. It was, like, a normal life." 
Kutcher and Moore had married in a secret ceremony in September 2005. At the time, Kutcher was 27 years old and Moore was 42. Their 15-year age difference remained the stuff of tabloid fodder until they announced their highly publicized divorce in November 2011.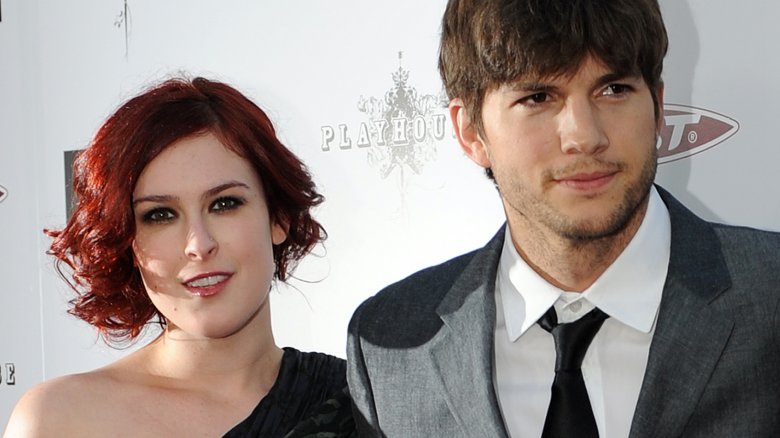 Getty Images
Meanwhile, Kunis, 34, and Kutcher, 40, have built a beautiful life together ever since two were first romantically linked in late 2013. Over the course of their three-year marriage, the power couple have welcomed two children: 3-year-old daughter Wyatt Isabelle and 1-year-old son Dimitri.
While speaking with Maron, Kunis emphasized that she and Kutcher surprisingly shared "no feelings whatsoever" when they acted opposite one another on That '70s Show as love interests Jackie Burkhart and Michael Kelso. "It's the weirdest story that nobody believes but it's the God's honest truth," she said. "You know, he and I talk about it and we're like, 'God.'" While the actress admitted that "it's just such a bummer that we missed out on 20 years together," Kunis believes it was for the best. "We would have never been together if we didn't both go what we went through in order to be the people that we were when we met."
During a candid appearance on The Tonight Show Starring Jimmy Fallon around that time, Kunis continued to give some new insight into the beginnings of their marriage while opening up about their hilariously harrowing RV honeymoon. "If you've ever seen the National Lampoon movies, our honeymoon was like a real-life National Lampoon's honeymoon," she told host Jimmy Fallon. "I'm not exaggerating. I'm not saying it for a laugh!" 
Explaining that the newly married pair were joined by her in-laws and a 10-month-old Wyatt, the actress said they were already "in a tin can on wheels" before their air conditioner decided to stop working in 110-degree weather. "We almost died on the side of a road," Kunis continued, adding that they finally arrived at their targeted Napa Valley, Calif. destination after six long days of travel. When it turned out to be a decidedly unromantic RV park with two prisons, Kunis said, "My husband looked at me and goes, 'I quit,' and I was like, 'Me too.'" She added, "And that was our honeymoon and three years later, we really like each other." To which Fallon quipped, "Yeah, you really do. That's proof."
Ashton Kutcher and Demi Moore clearly weren't meant to be, but it's nice to see that his relationship with her family seems to have remained amicable after all these years. And while the odds were somewhat stacked against Mila Kunis and her husband between their slow-burn romance and honeymoon, we're just glad that this perfect celeb pairing wound up together in the end.