How Did Charlie Sheen Lose So Much Of His Money?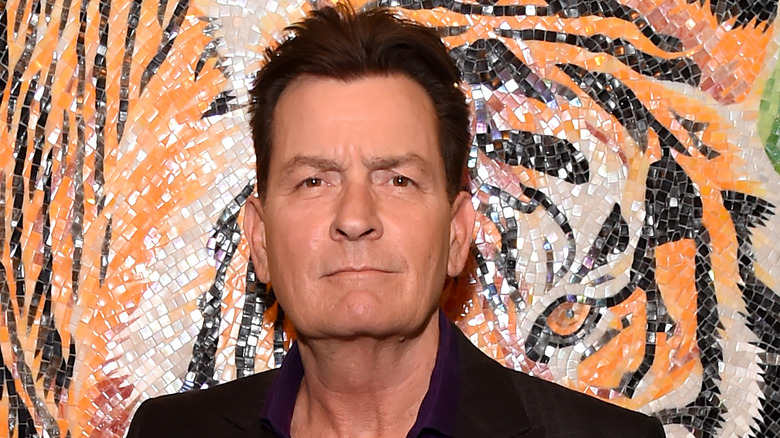 David M. Benett/Getty Images
Charlie Sheen was once one of Hollywood's most bankable actors. He rose to fame in the 1980s with the hit films "Platoon," which won an Oscar for Best Picture, and "Wall Street." It didn't hurt that he came from a family of actors, with his dad being Martin Sheen and his older brother and member of the Brat Pack being Emilio Estevez. Charlie shared in a 1986 interview how his father dissuaded him from taking acting classes and instead helped him become a better actor. "He said, 'Don't become a classroom actor. If you want to work on some stuff, if you have problems with what you're up to or don't trust in yourself as an actor, come to me,'" the "Red Dawn" actor revealed.
Charlie's first big television break was his role in "Spin City," for which he won a Golden Globe award for best actor in 2002. He would then go on to star in "Two and a Half Men" from 2003 until 2011. At the height of his career, The Money estimated Charlie to be worth a whopping $150 million, but that number dramatically dropped due to a secret he was keeping about his health.
Charlie Sheen was blackmailed for years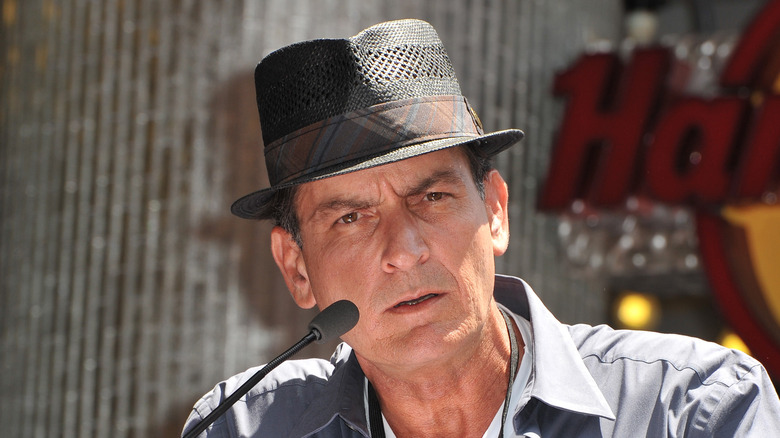 Jaguar PS/Shutterstock
In 2015, Charlie Sheen announced on "Today" that he is HIV positive and had known for about four years before he went public with the news. He had entrusted very few people about his health status but revealed that a few close ones used the knowledge to extort the actor for up to $10 million over the years in order to keep quiet. "What people forget is that's money they're taking from my children ... I trusted them and they were deep in my inner circle, and I thought they could be helpful. My trust turned to their treason," Sheen shared. The "Young Guns" star admitted that a prostitute that he had slept with took a picture of his anti-retroviral medication and threatened to sell it to the tabloids. By coming out with the news, Sheen told Matt Lauer, "I release myself from this prison today."
Despite Sheen declaring that he had disclosed that he had HIV with his partners, Radar reported that multiple women had come forward claiming that they weren't informed by the actor. One unnamed ex-girlfriend sued the actor, accusing him of exposing her to HIV, per TMZ. Sheen settled out of court and agreed to pay her $120,000 in $10,000 monthly installments over the course of a year. While the settlement and extortions caused a dip in his bank account, Sheen's further antics cause him to lose out on acting jobs, causing his net worth to drop significantly.
Charlie Sheen couldn't find much work after being blacklisted from Hollywood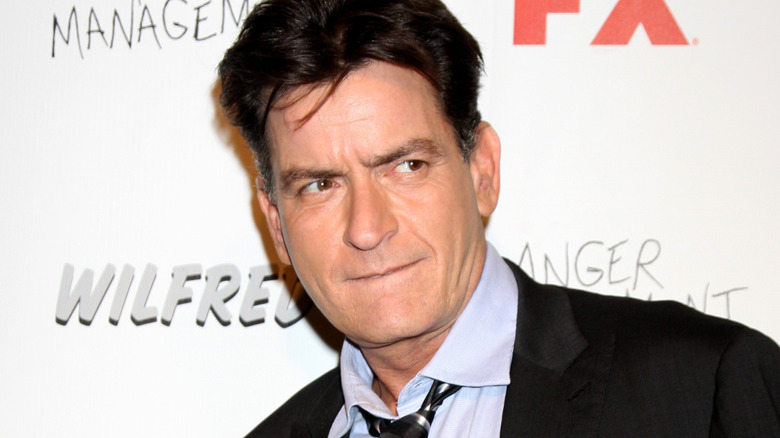 Kathy Hutchins/Shutterstock
During his last year on "Two and a Half Men," Charlie Sheen was reportedly making $1.8 million per episode, according to Who. Unfortunately, after making some disparaging statements about the show's creator, Chuck Lorre, his character got killed off, and Sheen was out of a job. The decision came after Sheen was requested to admit himself into rehab by the network and gave a bizarre interview claiming he was "bi-winning" and had "tiger blood." After his firing, Sheen starred in "Anger Management" for two years, but the show was canceled after he reportedly couldn't hide the fact that he had HIV, per Radar.
Since then, Sheen has claimed to have been blacklisted from Hollywood and requested to reduce his child support payments to ex-wives Denise Richards and Brooke Mueller, People reported. According to the court documents, Sheen stated that he had less than $10 million and was in a "dire financial crisis." After "Two and a Half Men," a studio executive declared that Sheen became "uninsurable" (via Deadline). However, it looks as if there's no bad blood — tiger or otherwise — between the actor and Lorre. Variety reported that Sheen is set to star in Lorre's upcoming series "How to Be a Bookie." It's unclear as of yet how much Sheen is set to make per episode, but perhaps his comeback will restore his fortune once again.