Whatever Happened To These '90s One-Hit Wonders?
Paul Bergen/Getty Images
The 1990s was a dynamic and inventive decade for music. Led by acts such as Nirvana, Soundgarden, and Pearl Jam, the explosion of grunge shaped both music and fashion, as flannel shirts and long hair became all the rage, and Seattle suddenly became the musical epicenter of the planet. On the flip side, the pop charts began filling up with a glut of singing, dancing boy bands, with the likes of Backstreet Boys, *NSYNC, and New Kids on the Block selling zillions of CDs while their handsome young faces appeared on t-shirts, lunchboxes, and Barbie-style dolls.
The '90s also introduced a crop of one-hit wonders, artists who instantly skyrocketed to superstardom on the strength of a massively popular hit single, only to fade away into obscurity just as quickly. These artists spanned various genres, from rock to pop to novelty numbers — remember when "The Macarena" became a thing, or when a pair of balding brothers calling themselves Right Said Fred chanting "I'm Too Sexy" got everybody singing and dancing along?
There were no shortage of these short-lived stars during that era, so read on for a look at whatever happened to these '90s one-hit wonders.
Vanilla Ice cooled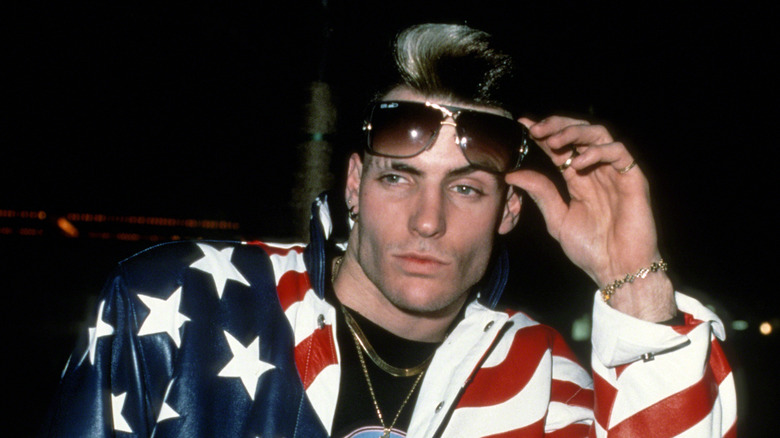 Images Press/Getty Images
Vanilla Ice made quite the impression with the first single from his 1990 debut album "To the Extreme," a rap remake of "Play That Funky Music White Boy," originally a 1976 hit for Wild Cherry (a '70s one-hit wonder). While that song hit No. 4 on the Billboard Top 100, it was the album's second single, "Ice Ice Baby," that really put Vanilla Ice (real name: Rob Van Winkle) on the musical map, hitting No. 1 and selling 15 million copies to become the fastest-selling rap single ever.
Built atop the distinctive bass line and drum groove from the Queen-David Bowie collab "Under Pressure," "Ice Ice Baby" is perhaps one of the best examples of rap's ability to take an existing hit and transform it into a whole new hit. It also propelled him into the movies as the star of 1991's "Cool as Ice," a film that led to fierce debates among film critics as to whether it was his acting or the movie itself that was worse.
His movie career dead on arrival, Vanilla Ice's music career followed; subsequent singles barely cracked the Top 100, while his next few albums flopped. He ultimately sought solace in reality TV by joining the cast of "The Surreal Life" in 2004. More reality shows followed, including "The Farm," "Remaking Vanilla Ice," "Celebrity Bull Riding Challenge" (yes, it actually existed), "Dancing on Ice," "Vanilla Ice Goes Amish," DIY Network's "The Vanilla Ice Project," and "Dancing With the Stars."
Marc Cohn walked into success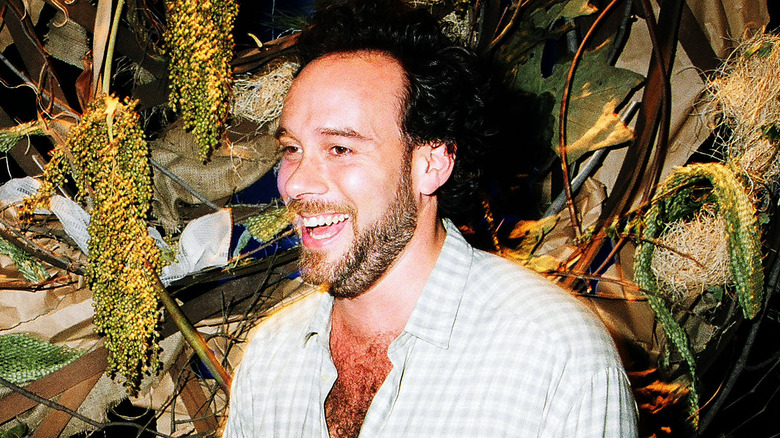 Jeff Kravitz/Getty Images
By the late 1980s and early 1990s, the rise of adult-oriented radio (AOR) could not be ignored, dominated by the likes of Michael Bolton, Wilson Phillips, Bruce Hornsby, and their ilk. In 1991, Marc Cohn crashed the party with "Walking in Memphis," which soared to No. 13 and led him to win the best new artist Grammy in 1992. The song had legs, subsequently covered by artists ranging from Cher to Paul Anka, its success branding him a one-hit wonder when subsequent musical offerings failed to chart. 
Still, the singer-songwriter got a lot of mileage out of that song, and he continued recording and touring in the years after that. In 2005, Cohn was driving to his hotel after a concert in Denver when he was carjacked and shot in the head at point-blank range. Luckily, the bullet didn't penetrate his skull, and he suffered only minor injuries. The carjacker was ultimately sentenced to 36 years behind bars. 
Cohn made headlines again in 2022, when performed at the wedding of Jennifer Lopez and Ben Affleck. "Ben and I talked about Marc Cohn's 'True Companion' as the perfect wedding love song in this very house more than 20 years ago. Though Ben didn't know, I asked Marc to surprise him by singing it at our wedding and he was lovely and generous to come," Lopez told People. As Cohn wrote on Instagram, "It was truly a magical celebration and I was thrilled to be there."
4 Non Blondes knew what's up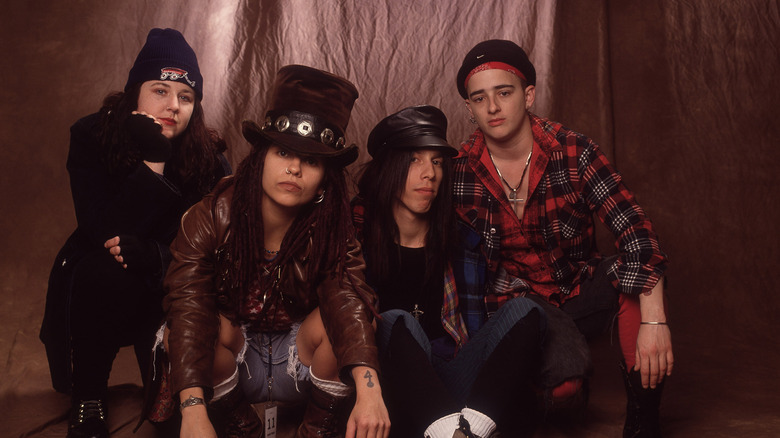 Paul Natkin/Getty Images
"What's Up" was released in 1993, the second single off the debut album of 4 Non Blondes, "Bigger, Better, Faster, More!" The anthem-like appeal of the track was evident when it drove 1.7 million album sales and spent more than a year on the charts. For lead singer and the song's composer, Linda Perry, the apex came when the band performed at the 1993 Billboard Music Awards, crystallizing the moment she'd realized the band had made it. "It was a party," she told Billboard. "I met Sean Penn — what a high that was — and Stephen Dorff stole my hat and goggles and was running around wearing them ... Alan Thicke sat behind me and gave me the biggest hug after our performance. He said, 'You've got something, kid.'"
Perry's ambitions were big, and in 1995 she quit the band and released her first solo album, 1996's "In Flight." She also became a top songwriter and producer for other artists, co-writing and producing eight songs on Pink's 2001 mega-hit "M!ssundaztood," and went on to work with a mind-boggling array of artists, including Gwen Stefani, Dolly Parton, Adele, Courtney Love, Weezer, Alicia Keys, and more. In 2014, Perry married "Roseanne" alum Sara Gilbert; they divorced in 2019.
Also in 2014, Perry reunited with the members of 4 Non Blondes for a one-night-only performance to benefit the L.A. Gay & Lesbian Center. In 2021, the band celebrated a major milestone when "What's Up" surpassed a billion views on YouTube. 
Spin Doctors sang about Two Princes (no, not William and Harry)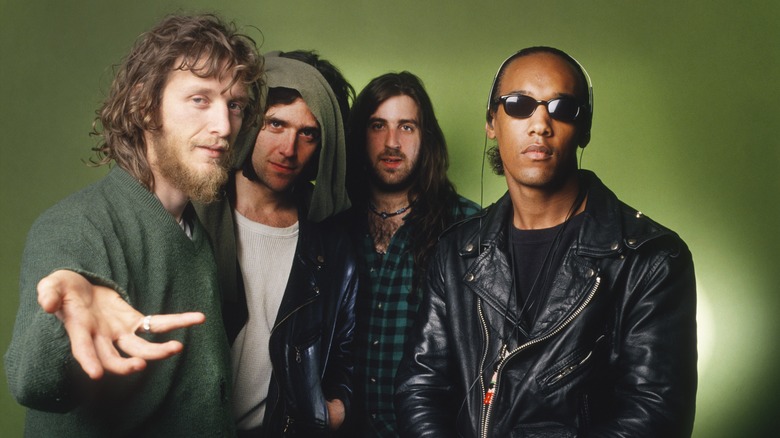 Gie Knaeps/Getty Images
In 1991, NYC-based jam band Spin Doctors released their first album, "Pocketful of Kryptonite," initially selling a respectable 60,000 copies, predominantly to their neo-hippie, jam-band fan base. A grassroots effort, started on Vermont radio, they began playing the single "Little Miss Can't Be Wrong," sparking an unexpected movement that resulted in the song, at one point, becoming America's most asked-for radio request. By the latter part of 1992, the track had hit No. 17 on Billboard's Top 100, where it remained for 20 weeks. 
The second single, "Two Princes," was released in early 1993, and did even better by hitting No. 7, staying on the charts for 29 weeks while earning a Grammy nomination while the album went triple platinum. Their follow-up album sold well — but not as well as the first — while infighting within the band escalated. 
When their third album, released in 1996, sold a paltry 75,000 copies, they were dropped by their label. The band continued, but when frontman Chris Barron was hit by a rare paralysis of the vocal cords in 1999, Spin Doctors went on a hiatus that lasted until 2005, continuing sporadically after that. In a 2022 interview with Creem, Barron opened up about his relationship with the band's biggest hit. "People are like, do you ever get tired of playing 'Two Princes?' Let me rephrase that for you: Do I get tired of watching people go nuts when I play a song I wrote? No, I don't," he declared.
It didn't rain on Blind Melon's parade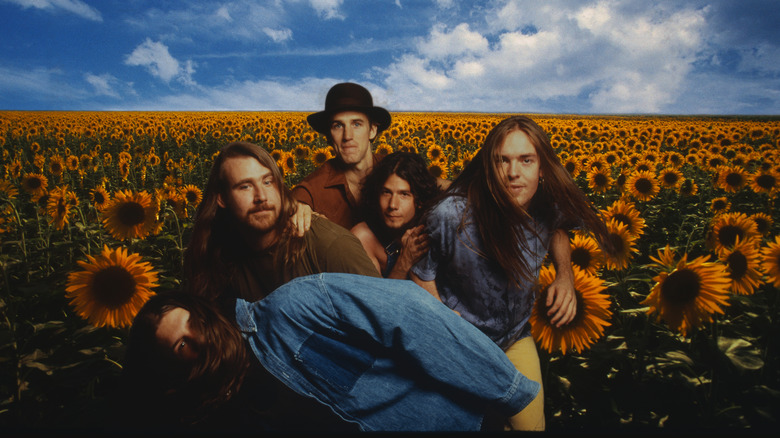 Lynn Goldsmith/Getty Images
Anyone who watched MTV in 1993 will certainly have memories of Blind Melon's "No Rain" music video, featuring an adorable little girl dancing awkwardly while costumed as a bumblebee. Lumped in with the Seattle grunge scene that produced the likes of Nirvana, Pearl Jam, and Soundgarden, Blind Melon actually hailed from L.A. Their debut single was sweet and folky, with an undeniable singalong quality that propelled the track to the No. 1 position in Billboard's alternative chart. Their second album, 1995's "Soup," was far less successful.
Nevertheless, Blind Melon had been anointed as the Next Big Thing, and appeared to have the talent to live up to the hype. Behind the success, however, cracks were forming. Frontman Shannon Hoon, by all accounts charismatic and brilliant, was also battling drug addiction. After a failed attempt at rehab, in 1995 Hoon was found dead on the band's tour bus in New Orleans. The cause of death was ultimately determined to be a heart attack, brought about by an overdose of cocaine. He was 28.
Hoon's death placed the band in one-hit-wonder territory, although there was an attempt to resurrect Blind Melon years later. In 2006, 11 years after Hoon's passing, the surviving members of the band recruited a new singer and recorded another album. That album, released in 2008, made zero impact, and proved to be the final nail in Blind Melon's coffin.
Mmm ... Crash Test Dummies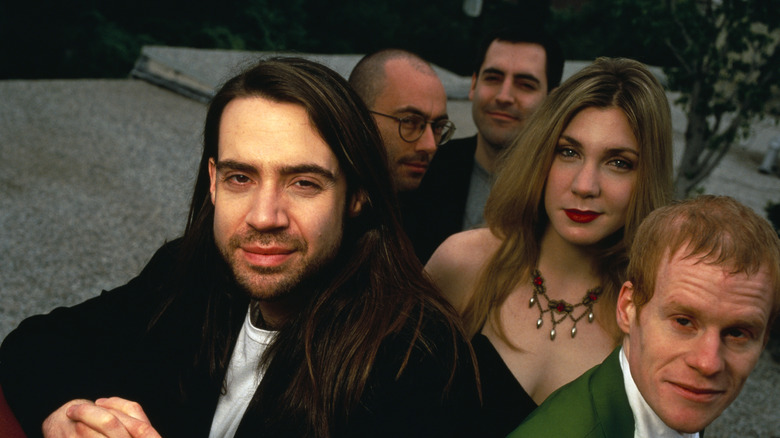 Gary Moss/Getty Images
Arguably one of the 1990s' unlikeliest hits, "Mmm Mmm Mmm Mmm" propelled Canadian quintet Crash Test Dummies to international stardom. Despite its slow, haunting melody, offbeat lyrics (about children with various physical abnormalities), and the deep baritone of frontman Brad Roberts, the song spent an impressive 24 weeks on the Billboard Hot 100 chart, hitting a high of No. 4 after its release in 1994. While the band maintained its popularity in their native Canada, at least for awhile, that wasn't the case in the U.S., with "Mmm Mmm Mmm Mmm" remaining the high point. When subsequent releases failed to make an impact on listeners, the band broke up in 2001.
In 2018, in celebration of the 25th anniversary of their first album, "God Shuffled His Feet," Crash Test Dummies reunited for a tour. Looking back at the band's brief sojourn at the top, singer Ellen Reid credited the success of that one song for providing some extraordinary experiences. "Some of the highlights were when Weird Al covered one of our songs. That was like ok, we've made it! Going to interesting places like Shanghai and South Africa. Those were really great opportunities. Some of the other musicians that we've played with were awe-inspiring. Very few people get to do and see what we did," she shared. "Basically, we've had horseshoes up our butts for 30 years! It's all been pretty great!"
OMC's hit wasn't bizarre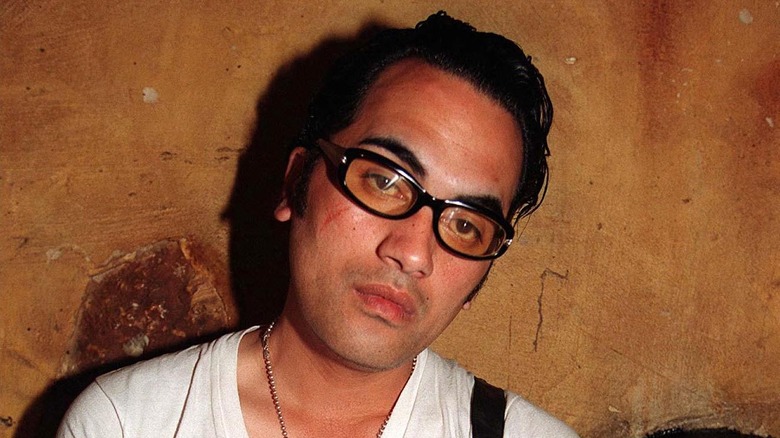 Brian Rasic/Getty Images
"How Bizarre" is one of those songs that came out of nowhere, the lead single from the 1995 album of the same name, released by a New Zealand band called OMC. An acronym for Otara Millionaires Club, the band was founded by Phillip Fuemana, founder of Auckland-based independent label Urban Pacifika Records. It was his little brother, Pauly Fuemana, however, who took the lead, and by the time "How Bizarre" was released, OMC was essentially a one-man band consisting solely of Pauly. Catchy and memorable, "How Bizarre" recounted an unfortunate encounter with police, and wound up hitting No. 1 on Billboard's Top 40, remaining on the chart for more than 30 weeks. 
Fuemana produced more OMC music, but never came close to recapturing the success of "How Bizarre." After stepping away from the music business, in 2006 he declared bankruptcy. The following year, he attempted a comeback with the release of OMC single "4 All of Us," a collaboration with fellow Kiwi Lucy Lawless of "Xena: Warrior Princess" fame. The single bombed.
Just a few years later, in 2010 Fuemana died at the age of 40 of respiratory failure, caused by an autoimmune disease. More than a decade later, "So Bizarre" re-entered pop culture through the unlikeliest of sources: TikTok. As the New Zealand Herald reported, the #HowBizarre hashtag wound up generating more than 2 billion views on the social media platform. 
Everyone bopped to Hanson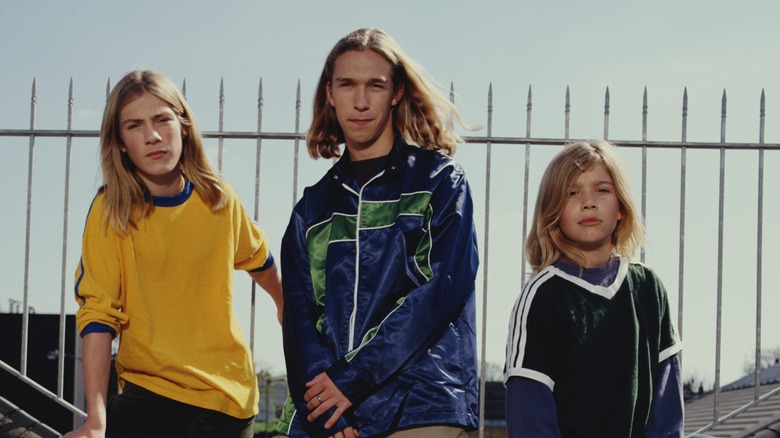 Mike Prior/Getty Images
Pop-music earworms don't get more earworm-y than "MMMBop," the 1997 single that spent three weeks at No. 1 and announced the arrival of Hanson. The group — composed of brothers Isaac Hanson, Taylor Hanson, and Zac Hanson — invited comparisons to TV sitcom rockers The Partridge Family, given their ages at the time (16, 13, and 11, respectively). As Isaac told Songfacts, the origins of "MMMBop" were inauspicious. "That song started out as the background part for another song," he explained. "It was something we almost stumbled upon."
Their follow-up single, "I Will Come to You," was a modest hit, not even in the same league as "MMMBop." While Hanson subsequently vanished from the charts, the group continued to put out albums throughout the ensuing decades, forming their own independent label in 2003. The brothers also dipped their collective toe into the craft beer biz, launching Hanson Brothers Beer.
In 2023, Hanson re-emerged with a new version of their signature hit, "MMMBop 2.0," a collaboration with British pop-punk band Busted, grafting a heavier sound onto the oh-so-familiar melody. "It's been a thrill to reimagine 'MMMBop' with Busted and to see how a song with such history comes to life in a new way," Taylor Hanson said in a statement posted on the Hanson website. "This is a true fusion of Hanson and Busted, we can't wait to share it." Meanwhile, music wasn't the only thing the brothers were prolific at producing; between the three of them, they have a combined 15 children.
Rusted Root were on their way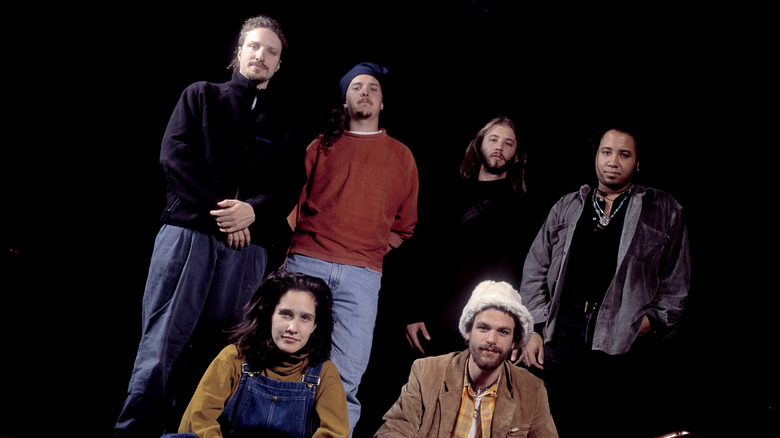 Paul Natkin/Getty Images
In 1992, Pittsburgh-based Rusted Root put out its first album, "Cruel Sun," an indie release that was successful enough to land them a major-label deal for their second album, "When I Woke." That album spawned the single "Send Me on My Way," which didn't make that much of an impact on the charts, peaking at No. 51, while the band continued with its bread and butter as live performers. 
"Send Me on My Way," modest hit that it was, had unexpected staying power. Discovered by Hollywood, the song wound up appearing in an array of films and TV shows, including "Matilda" and "Party of Five." It was the song's inclusion in 2002's "Ice Age," however, that gave the song — and, by extension, the band — a new lease on life, keeping both embedded in the pop-culture consciousness far longer than would have typically been the case. 
In 2018, Rusted Root's frontman/guitarist/songwriter Michael Glabicki told the Pittsburgh Post-Gazette that the band was on hiatus, and that he was in the midst of recording a solo album. The following year, Glabicki teamed up with Rusted Root lead guitarist Dirk Miller to form their own band, taking on the Rusted Root-adjacent name Uprooted. As Glabicki told the Post-Gazette, the song that kept the band on the road for all those years wasn't expected to be a hit. "I guess that happens with a lot of people who have a big hit, they write it in like five minutes," he mused.
Natalie Imbruglia was torn about music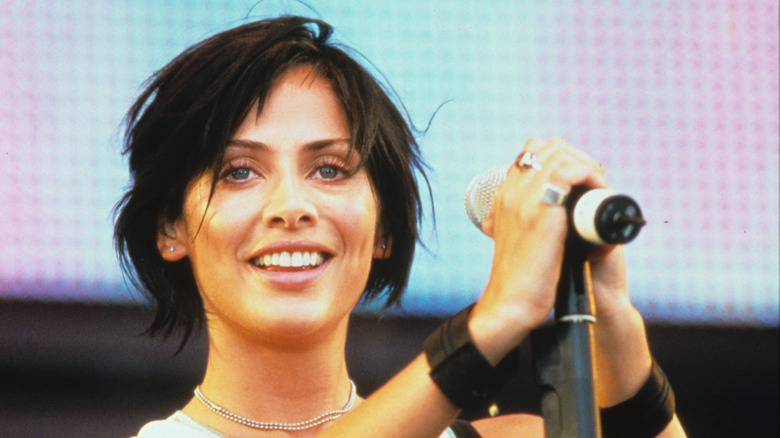 Brian Rasic/Getty Images
Before launching her music career, Natalie Imbruglia was already famous in her native Australia — not as a singer but as star of hit Aussie soap opera "Neighbours." As a result, she already had a built-in audience — Down Under, at least — when she released her debut album in 1997, "Left of the Middle." The album's first single, "Torn," hit No. 2 in Australia and became a worldwide smash. Imbruglia released numerous albums and singles after that, but nothing that had the impact of "Torn." 
She also continued to act, but at a certain point the inability to connect with listeners the way she had with "Torn" proved to be frustrating — so much so that she decided to walk away from music. "Oh yeah, I quit. Effectively, in my head, I wasn't going back to music," she told The Guardian. Ultimately, however, she refused to let herself be defined by success — or lack thereof. "I realized [music] is my first love," she explained. "I might not be the best songwriter, but what I am is a communicator of emotion and I think it's valid."
Having released her sixth studio album, "Firebird," in 2021, Imbruglia told The Guardian that she'd come to appreciate both the low and high points of her career, which the success of "Torn" certainly represented. "I think that the ups and downs that I've been through have landed me where I am now," she explained. 
A little bit of ... Lou Bega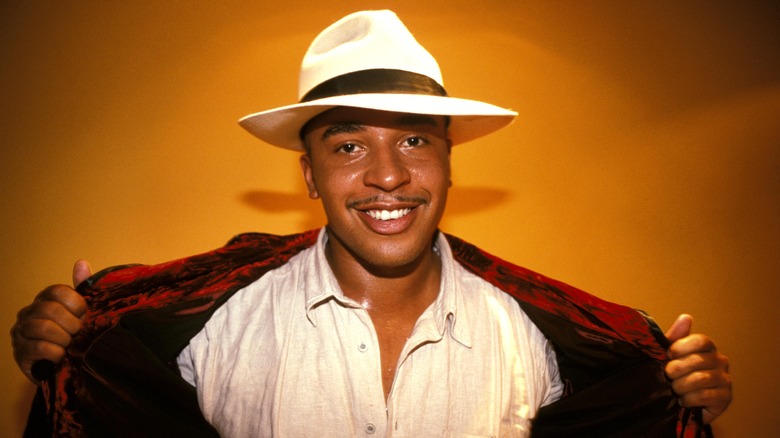 Nicky J. Sims/Getty Images
In 1999, it was near impossible to turn on a radio without hearing the Latin-infused "Mambo No. 5 (A Little Bit Of ...)" by German-born singer Lou Bega. A loosely conceived remake of a Cuban song released in 1949, Bega struck gold, spending 22 weeks on the Billboard Hot 100 chart, where the song peaked at No. 3. Bega put out many more singles in the 2000s, but nothing that even came close to matching his early success. For Bega, there was no "Mambo No. 6," and the surprising success of that infectious single marked the high point in his music career — branding him as a legit one-hit wonder. 
Speaking with Vanity Fair, Bega admitted that there was a time when he was unsure whether his biggest hit was a blessing or a curse. Like many artists who fall into the one-hit-wonder category, he ultimately came to appreciate it. "It can only be a blessing," he said, "because it opened all the doors and changed my whole life."
The way Bega viewed it, the song has and continues to provide opportunities he never would have experienced without it. "I recognize that it is my signature song, and it will be my signature song," Bega told Billboard. "It doesn't matter how many other songs I write in my life ...  it had the biggest impact of all of them. So I have to love it, and I do love it ..."
Barbiecore loves Aqua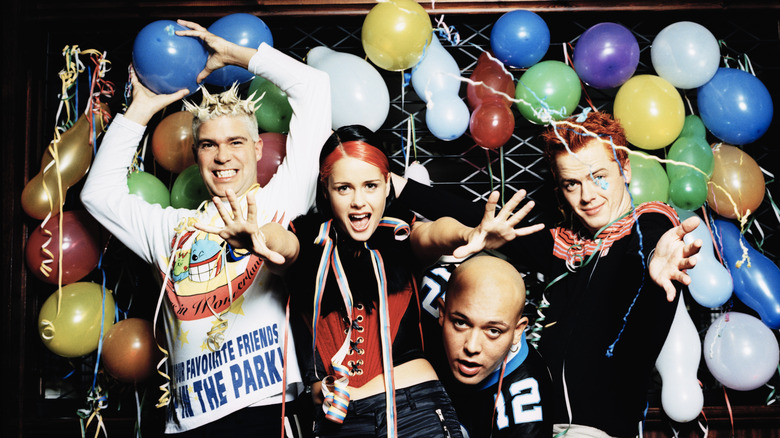 Tim Roney/Getty Images
While 2023's "Barbie" movie proved to be a massive hit at the box office, it's easy to forget that 25 years before the Margot Robbie-starring film made its debut, Danish-Norwegian pop group Aqua set the tone with the 1997 hit "Barbie Girl." Featuring the now-iconic lyrics "I'm a Barbie girl in the Barbie world / Life in plastic, it's fantastic," the song became a hit, while also heaped with scorn by music critics (a Rolling Stone readers' poll, for example, ranked "Barbie Girl" as the worst song of the 1990s). Rolling Stone readers weren't the only ones who hated the song; Mattel, producer of the plastic doll, sued Aqua's label, MCA Records, alleging the song infringed on the toy company's patent. The label insisted the song was a parody, protected under the First Amendment. Mattel ultimately lost. 
In an interview with Rolling Stone, "Barbie" star/executive producer Margot Robbie detailed the discussions she had with director Greta Gerwig about including "Barbie Girl" in the movie. "I was like, 'Greta, how are we going to incorporate this song? We can't do a Barbie movie and not have a nod to Aqua's 'Barbie Girl.' It has to be in there.' And [Greta] was like, 'Don't worry, we're going to find a cool way to incorporate it,'" Robbie recalled.
While the song doesn't appear in the "Barbie" movie, the film does feature "Barbie World," the Nicki Minaj-Ice Spice collab that features the two rapping over the original Aqua tune.
Marcy Playground's Sex and Candy made it hard for a follow-up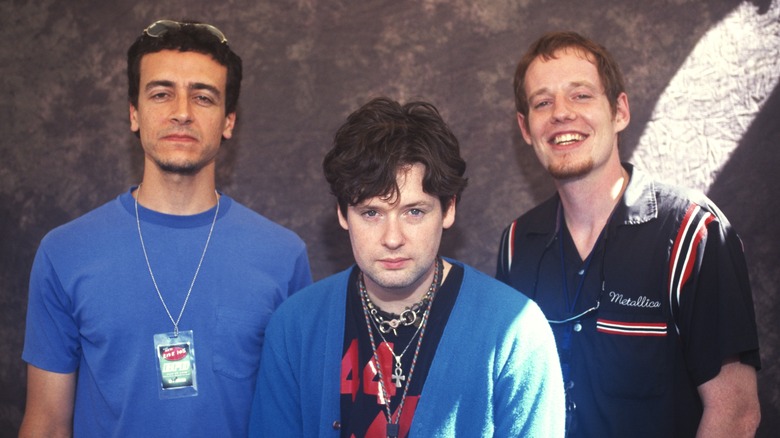 Tim Mosenfelder/Getty Images
In 1997, post-grunge alt-rockers Marcy Playground released their self-titled debut album and captured the zeitgeist with single "Sex and Candy," an instant hit on college radio before worming its way into the Top 40. The band's frontman, John Wozniak — who wrote and sang the song — admitted that the single's out-of-the-box success was not something he saw coming. "I'm really surprised that it has connected with so many people," he told the Los Angeles Times. "It's a little quirky, which probably has a lot to do with it. It's really different from everything else on the radio."
The band's sophomore album, "Shapeshifter," proved to be enough of a dud that they were dropped by their label, Capitol. Their next releases were indies, and Marcy Playground never recaptured the success of the band's first single.
Speaking with the Worcester Telegram and Gazette, Wozniak explained the pros and cons of having one's very first single becoming a massive hit. "It was a blessing, of course. The hindrance was that it was so big," he said, explaining that there were other singles ready to go, but the label was hesitant to release them while "Sex and Candy" was still burning up the charts. "At one time Capitol Records called and said, 'John, I can't get the [radio] guys to stop playing this single,'" he recalled.
The Verve's bittersweet success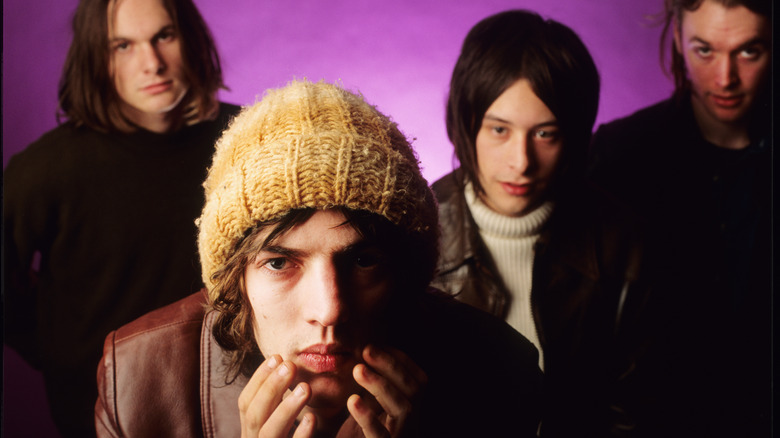 Gie Knaeps/Getty Images
British rock band The Verve had already put out two dud albums when they released their third, 1997's "Urban Hymns." The lead single, "Bitter Sweet Symphony," was a catchy homage to 1960s psychedelia that sounded both familiar and fresh (not surprising, when considering the melody is taken from a sample of The Rolling Stones' "The Last Time"). After shooting up the U.K. charts, "Bitter Sweet Symphony" eventually hit No. 12 on the Billboard Hot 100. 
The band didn't put out another album for a decade, with their fourth album — "Forth" — arriving DOA in 2008. The reason for the delay was the protracted 20-year legal battle the band faced over the Stones sample in "Bitter Sweet Symphony." As it turned out, the band had licensed an orchestral arrangement of "The Last Time" recorded by Andrew Loog Oldham, who had been the Stones' manager in the '60s. However, Allen Klein, the litigious music-industry figure who took over the Stones' affairs after their split from Oldham (and who also played a major role in the breakup of The Beatles), sued The Verve and their label, accusing them of plagiarism for using more of the song than they'd licensed.
The Verve ultimately settled, granting songwriting credits to Mick Jagger and Keith Richards, who reaped the royalties from "Bittersweet Symphony." In 2019, however, The Verve's Richard Ashcroft — who wrote and sang the song — tweeted that Richards and Jagger had graciously handed over their share of the royalties to him.