Tori Kelly's Alive If I Die Lyrics Take On Eerie New Meaning After Her Hospitalization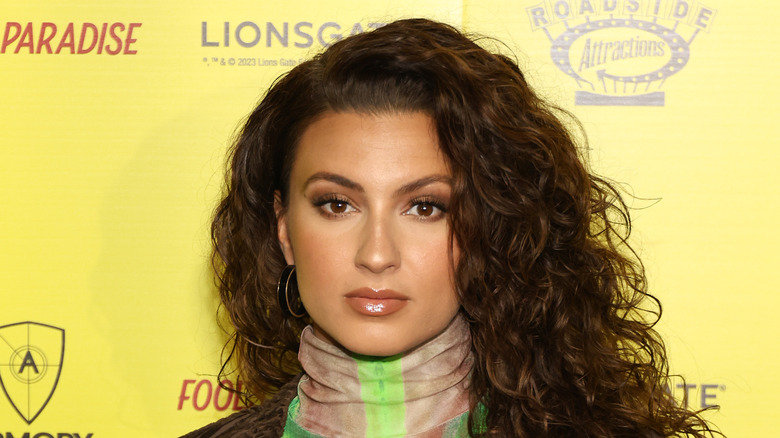 Kayla Oaddams/Getty Images
When two-time Grammy winner Tori Kelly announced that she was dropping her EP "Tori" on July 28, fans were excited that her three-year hiatus from releasing new music was finally over. But then disaster struck; just days before the record's release, TMZ reported that Kelly had been hospitalized after passing out during dinner and was being treated for multiple blood clots in her lungs and legs. As the singer's concerned fans fretted over her condition, they couldn't help but find the title of one of her new tracks particularly poignant: "Alive If I Die."
On Twitter, one fan wrote, "The last thing Tori posted being the 'Alive If I Die' promo feels so eerie now. I would literally never sing that song again." Kelly's Instagram followers also used the comments section of the promo clip to voice their dismay over Kelly's health scare and to share their well-wishes and prayers for the former "American Idol" contestant. But while "Alive If I Die" does include the lyric, "I'm feeling like I could die today," it's far from a melancholy commentary on how life is evanescent and fragile. Instead, it's a celebration of an intense, euphoric love. This concept fits with the thematic change Kelly described to HollywoodLife in 2022: "I'm going into this next chapter ready to have fun again! I'm ready to talk about love."
Tori Kelly likens passion to passing on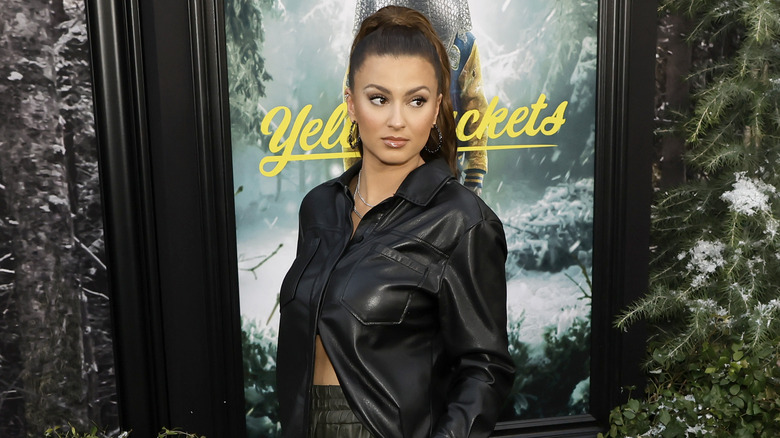 Kevin Winter/Getty Images
In the first line of "Alive If I Die," Tori Kelly playfully subverts an idiom with a negative connotation, "You might be the death of me," by following it with the words, "But it might be like ecstasy." It's not uncommon for singers to compare all-consuming desire and romantic rapture to the release of death (Cutting Crew's '80s hit "(I Just) Died in Your Arms" is another prime example of this trope), which makes sense for anyone who is a believer in a blissful afterlife free from pain and suffering.
Kelly also suggests that she and her lover will not be parted by death, singing, "Put your body on mine / So I can fall asleep on your chest / In this life and the next." One of the lines in the chorus will resonate with anyone who believes that they have an eternal love like that: "It's alright if I die in your arms tonight." 
The song's joyous '80s pop sound, with peppy music that wouldn't be out-of-place in the intro of a sitcom from the decade of decadence, also informs the listener that Kelly's words aren't meant to be morbid. She doesn't even let the prospect of someday being separated from her lover by the veil of life and death harsh her vibe. "Even in another life, I'd wait for your love," she sings.
Tori Kelly's husband updated fans on her health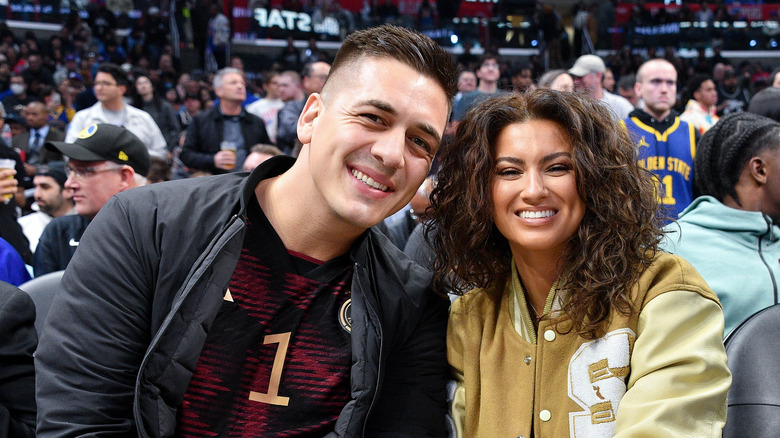 Allen Berezovsky/Getty Images
Tori Kelly told HollywoodLife that she was definitely going to draw on her love for her husband, retired basketball player André Murillo, when working on her new music, so there's a high likelihood that "Alive If I Die" was inspired by her feelings for him. "I realized that I don't really have very many songs that represent the love that I feel more in recent years," she said. "I feel like I'm just an outpour of those feelings of love and joy right now!"
While Kelly's health scare made it difficult for her fans to fully immerse themselves in the joy she wanted to share with them through her music (especially while listening to her sing about death), they received some consolation and comfort from Murillo on July 26 when he shared an update on how Kelly was doing. "Tori is smiling again and feeling stronger," he wrote on his Instagram Story. "Not fully out of the woods, but we see the sun. Just waiting on a few more answers."
Kelly herself shared a handwritten note on Instagram a day later, thanking her fans for their love and support. She also let them know that she was prioritizing her health, which hindered her ability to promote the EP the way she had planned. "Until I see you again, I still want you to enjoy a project that represents the happy place I've been in the last few years," she wrote.