Todd Chrisley's 'Celebrity Status' Appears To Be Having An Adverse Impact On His Prison Experience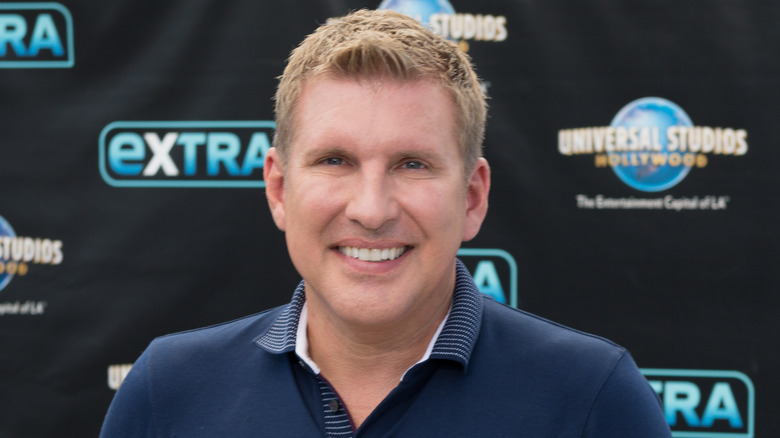 Noel Vasquez/Getty Images
Todd Chrisley and Julie Chrisley have survived six months in prison so far, but life behind bars hasn't been easy for the couple, who owned two extravagant homes in Nashville at the time of their sentencing. The largest of the pair boasts 10 bathrooms and an eight-car garage, so, yeah, the Chrisleys have to be feeling a bit cramped in their new digs.
Todd and Julie's daughter Savannah Chrisley has spoken about the emotional toll their prison sentences are having on the rest of the family, and she's also passed along some details regarding her parents' experiences to her "Unlocked" podcast listeners. During the July 25 episode, she and her brother Chase Chrisley claimed neither parent had air conditioning. Savannah also said that rattlesnakes had taken up residence in Julie's Kentucky prison, the Federal Medical Center Lexington, where she's serving a seven-year sentence. However, Chase corrected her and said that Julie's scaly bunkmates were actually some other species of (still poisonous) snake. "Air conditioning is the least of it. I mean, whenever you've got black mold, asbestos, lead-based paint, snakes," said Savannah. "It's a nightmare," was Chase's verdict.
But for Todd, who is serving his 12-year sentence at Federal Prison Camp Pensacola in Florida, the living conditions aren't his only issue. He's rather famous, you see, and being a star apparently doesn't always earn you extra perks behind bars.
Todd Chrisley says he's still being photographed in prison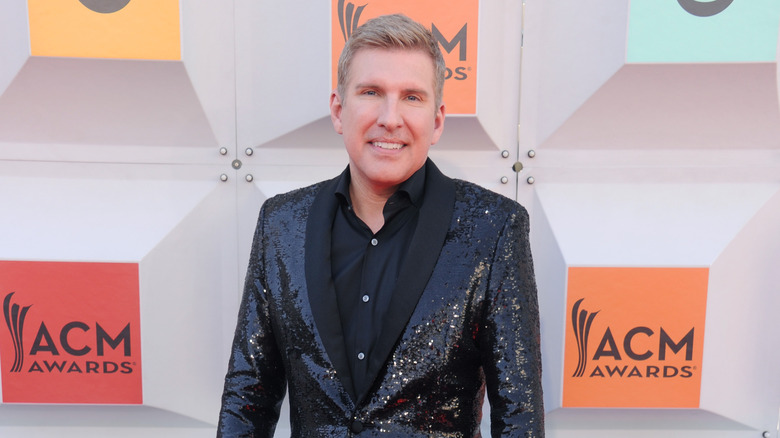 Gregg Deguire/Getty Images
While Todd Chrisley doesn't have to worry about being hounded by the paparazzi in prison, his attorney, Jay Surgent, told TMZ that the reality star is convinced that somebody managed to snap a picture of him. Chrisley claimed that the mystery photographer, for reasons unknown, snuck the photo while Todd was snoozing in his cell. He also believes he's not getting his mail because another mysterious antagonist destroys it before it can get to him. So, he has no fan mail to read or pen pal requests to consider while passing the time. Todd suspects he's getting messed with in this manner because his fame has put a target on his back.
In addition to the issues Savannah Chrisley discussed on "Unlocked," Surgent said that the prison's plumbing is a problem — althought Todd is hopeful that he'll soo be back to having his choice of luxurious bathrooms to occupy. He's reportedly applied for home confinement, which is certainly a long shot. If he is somehow successful in his bid, it's unclear exactly where he would live; sources told the New York Post that the Chrisleys likely have to sell their two homes in Nashville to come up with some of the cash they need for the $17.2 million they've been ordered to pay in restitution for their financial crimes.