Days Of Our Lives Star Jessica Serfaty Has A List Of Famous Exes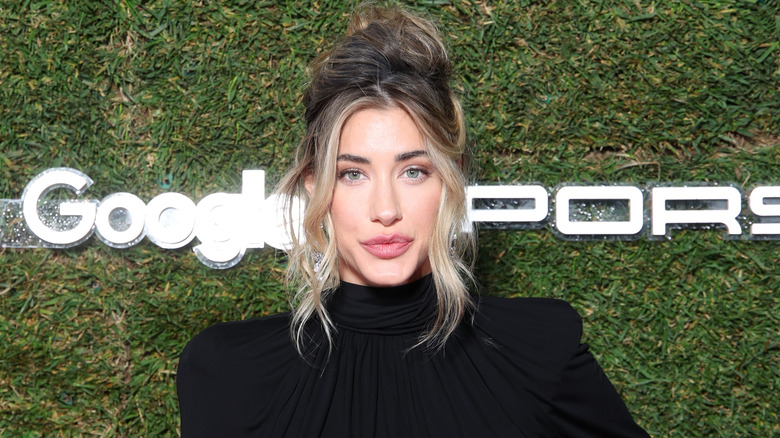 Daniele Venturelli/Getty Images
"Days of Our Lives" star Jessica Serfaty didn't need any help from exclusive dating apps like Raya to find romance with some of young Hollywood's biggest stars. But before she took full advantage of being single in L.A., she got hitched at a very young age.
Jessica hails from Little Rock, Arkansas, where she was born Jessica Ann Michel. Her name change occurred when she got pregnant at age 16 and married the baby's father, Ididia Serfaty. At age 18, the young mom got her ticket to Tinseltown: scoring a spot on Cycle 14 of "America's Next Top Model" in 2010. On the show, Jessica revealed that she met Ididia at church when he was 22 years old, and they conceived their son, Roman, the first time they had sex."My parents disapproved of it completely," she said. The couple divorced in 2013 after five years of marriage.
After their marriage fell apart, Ididia decided to remain in Arkansas with Roman while Serfaty continued modeling in Los Angeles. "She sees Roman six weeks out of every year and some Christmases," Ididia told the Daily Mail in 2016. But Serfaty said she spoke to Roman regularly and tried to get Ididia to move to L.A. so they could co-parent. "It's not easy being a single dad," said Roman. While he was busy caring for their son, Serfaty was making a splash by stepping out with some massively successful male celebrities.
Jessica Serfaty's flings with guys who sing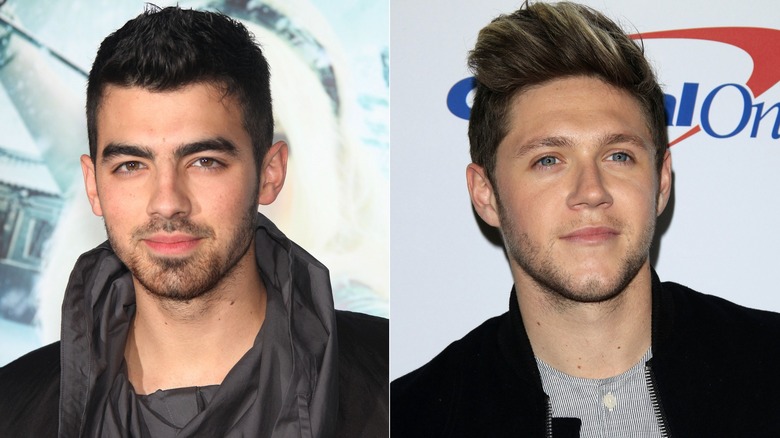 DFree & Kathy Hutchins/Shutterstock
Jessica Serfaty's first known celeb relationship was with vlogger Logan Paul. She made appearances alongside Paul in some of his Vine videos, and they also co-starred in the 2015 music video for the Radical Something song "Paradise in You." According to The U.S. Sun, their relationship lasted from 2014 to 2016, and some fans believed that cheating played a role in their breakup.
If they really did split in 2016, then it didn't take long for Serfaty to move on. That January, E! shared a photo of Serfaty kissing Joe Jonas during a ski trip in Mammoth Lakes, California. "They arrived Saturday and left Tuesday morning. They stayed in the same Airbnb house cabin," a sourced dished. But just one month later, another insider told People, "They're not even talking anymore. That was made into a bigger deal than it was."
The year 2016 was also when Justin Bieber and Hailey Baldwin broke up, and that February, Serfaty was photographed hanging out with the Biebs. Clevver News observed that Serfaty bore a striking resemblance to the future Mrs. Bieber. But just a month later, former One Direction member Niall Horan displaced Bieber as the singer linked to Serfaty in the headlines about her fascinating love life. They were spotted together in Las Vegas watching one of Conor McGregor's UFC fights, per Digital Spy, and a fan even captured a video of Horan demonstrating a wrestling move on Serfaty.
She reportedly almost married a Gossip Girl star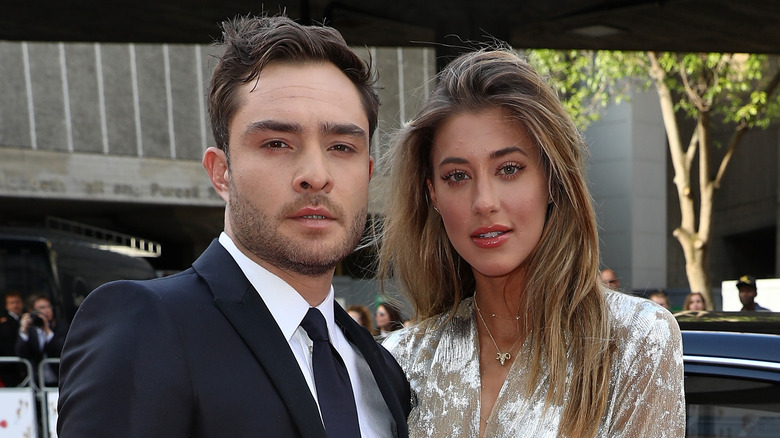 David M. Benett/Getty Images
According to Teen.com, Vine personality Matthew Espinosa was introducing Jessica Serfaty as his girlfriend in June 2016. But their romance apparently didn't last long, as Serfaty and Niall Horan were photographed leaving The Troubadour together in Horan's car that November, per the Daily Mail.
By May 2017, Jessica Serfaty was in a relationship with "Gossip Girl" star Ed Westwick, and they were serious enough that she decided to make things Instagram official with a since-deleted photo of her and her boo kissing. A source told Us Weekly that the couple started shopping for engagement rings that October — but then Westwick was accused of sexual assault by multiple women. Serfaty used social media to make it obvious that she was sticking by Westwick's side, and the charges against the actor were eventually dropped because there wasn't enough evidence to support the allegations against him, per Deadline. But by September 2018, Westwick and Serfaty had reportedly called it quits. "They're just taking time apart to work on themselves and their careers," a source told The Sun. 
Nine months later, Serfaty took to Instagram to announce her engagement to Firefly CEO Kaan Gunay. They never made it to the altar, but Serfaty became a fiancée again when her billionaire boyfriend, Maria Del Vecchio, popped the question in July 2023. "This time, it's right. It's the right time, the right one," Serfaty told People of her engagement to the heir to the Ray-Ban fortune.