What's The Real Meaning Of Mandinka By Sinéad O'Connor? Here's What We Think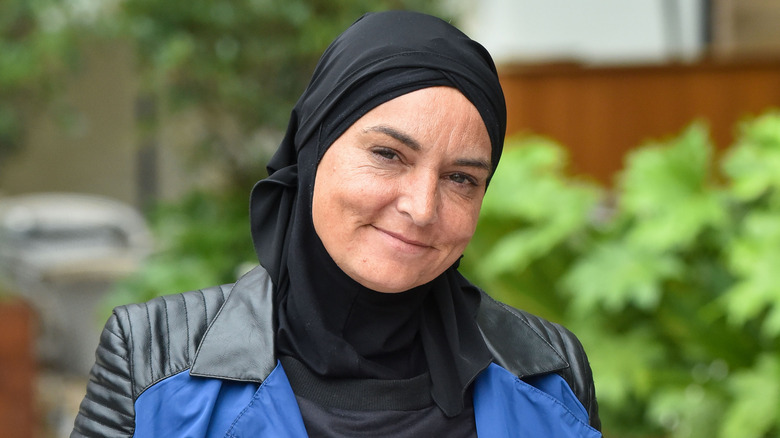 Hgl/Getty Images
Following Sinéad O'Connor's tragic death, fans are reflecting on her incredible discography. Of course, O'Connor's single "Nothing Compares 2 U," originally written and recorded by Prince, was one of the singer's greatest hits. Her 1987 song "Mandinka," featured on her debut album "The Lion and the Cobra," also captivated listeners and put O'Connor on the map. "Mandinka" was the first song that O'Connor ever performed on U.S. television. She sang it on "Late Night with David Letterman." Over three decades later, the song still proves to be timeless. Alanis Morissette and Foo Fighters recently paid tribute to the late musician by performing "Mandinka," per Pitchfork.
"Mandinka" is an indie-rock song with a driving beat and a catchy melody. Yet, some of the lyrics are quite cryptic and may be tough to decipher at first glance. While the song can be open to interpretation, O'Connor did specify her intention with "Mandinka" on multiple occasions. To fully grasp the track's meaning, understanding some historical context is key.
What does the title of the song 'Mandinka' refer to?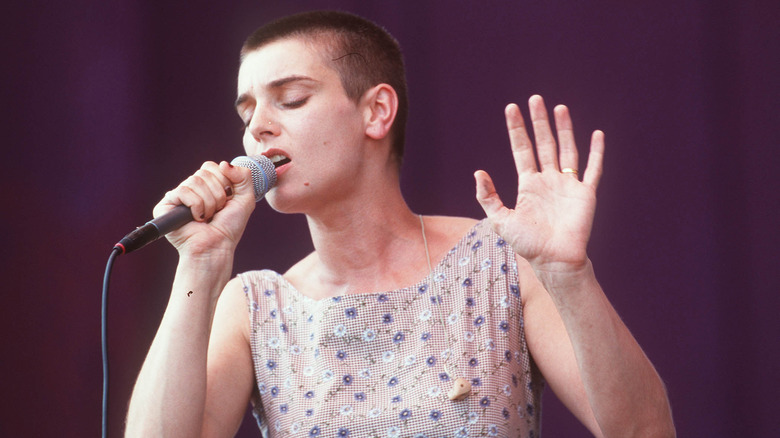 Steve Granitz/Getty Images
Like many of her songs, Sinéad O'Connor's track "Mandinka" captured her passion for human rights. The Mandinka are a West African tribe with a history of unjust treatment. Starting in the 16th century, thousands of people were captured and forced into enslavement in the Americas, per The History Channel. 
In 1988, O'Connor told "The Tech" (via Genius), "They're mentioned in a book called 'Roots' by Alex Haley, which is what the song is about. In order to understand it you must read the book." The novel, which was released in 1976, shed light on the conditions suffered by the Mandinka. Haley based the journey of the character Kunta Kinte on his ancestor, who was captured in the Gambia and enslaved in the United States.
In her memoir "Rememberings" (via Genius), O'Connor further revealed that she took inspiration from the book's television series. She explained, "I was a young girl when I saw it, and it moved something so deeply in me ... I came to emotionally identify with the civil rights movement and slavery, especially given the theocracy I lived in and the oppression in my own home." As depicted through the lyrics, Mandinka is a tribute to the tribe's hardships yet resilience. She evokes compassion for their experiences, singing, "Soon I can give you my heart / I swear I do / Soon I can give you my heart / I do / Mandinka."
'Mandinka' could be interpreted as a fight for freedom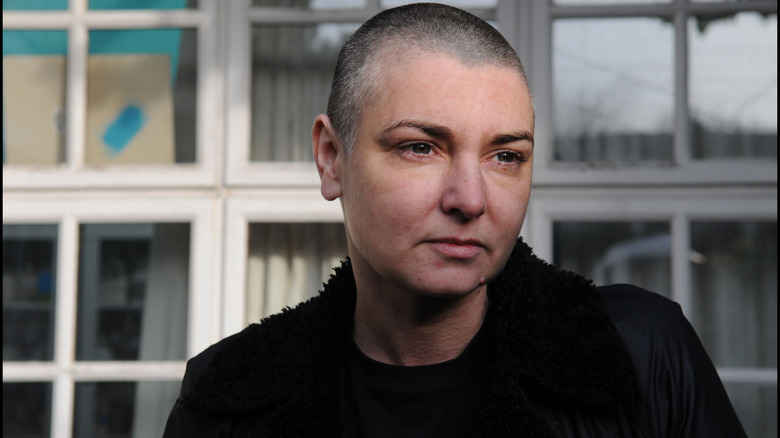 David Corio/Getty Images
An outspoken advocate for a number of causes, Sinéad O'Connor's music mirrored her strong beliefs and views. "Mandinka" focuses on personal and collective freedom. Although she clarified that the track calls particular attention to the African tribe, "Mandinka" can be more broadly interpreted as a fight for liberation. Verse two reads, "They're throwing it all this way / Dragging it back to the start / And they say, 'See how the glass is raised?' / I have refused to take part / I told them, "Drink something new / Please let me pull something through," per Genius. Evidently, the song alludes to an act of rebellion against the status quo.
Reproductive autonomy was one such cause that O'Connor spoke up about. In 1992 — five years after the release of "Mandinka," — O'Connor attended an abortion rights rally, where she demanded legal reform in Ireland, her birthplace. She declared, "If you're going to admit that a girl who'd been raped should be allowed to leave the country for having an abortion, then why not come right out and admit that she should be allowed to have it here?" 
While there's no proof that "Mandinka" was about this specific matter, certain lyrics and themes of the song could easily apply to her beliefs about reproductive freedom. Although O'Connor clarified the real meaning behind "Mandinka," the lyrics hint at defiance, which epitomizes the artist.