Did Jamie Lynn Spears Ever Get Any Of Her Sister Britney's Money?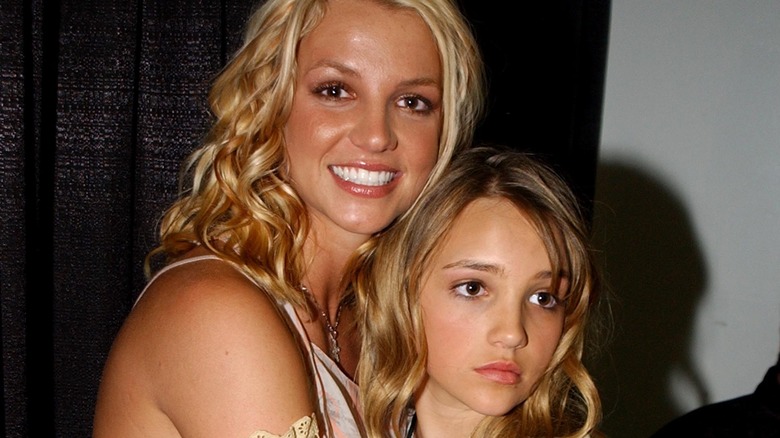 Jeff Kravitz/Getty Images
It's no secret that Britney Spears has been at odds with the rest of her family. Ever since she was put under conservatorship, and even after she broke free from it, the singer has made it clear that she believes her family doesn't have her best interests at heart.
In court, Britney opened up about having zero control of her life when her father, Jamie Spears, took the reins of her career. She said that she had been forced to work nonstop and that she was placed under the watchful eyes of other people. "They all lived in the house with me, the nurses, the 24-7 security. They watched me change every day — naked — morning, noon and night," she recalled (via Us Weekly). "My body — I had no privacy door for my room." Her finances were also a mess, with The New York Times noting that Britney has had to pay her father $16,000 a month for over 12 years. The New Yorker also reported that she used to finance her brother, Bryan, and mother, Lynne.
Now where does this leave her baby sister, Jamie Lynn Spears? The "Zoey 101" star also has a complicated relationship with Britney, although the two were admittedly close when they were younger. "I felt like she was another mama," Jamie Lynn once told ABC News' Juju Chang. When it comes to money, however, Jamie Lynn maintains that, unlike the rest of her family, she was never on Britney's payroll.
Jamie Lynn Spears said she never received any financial support from Britney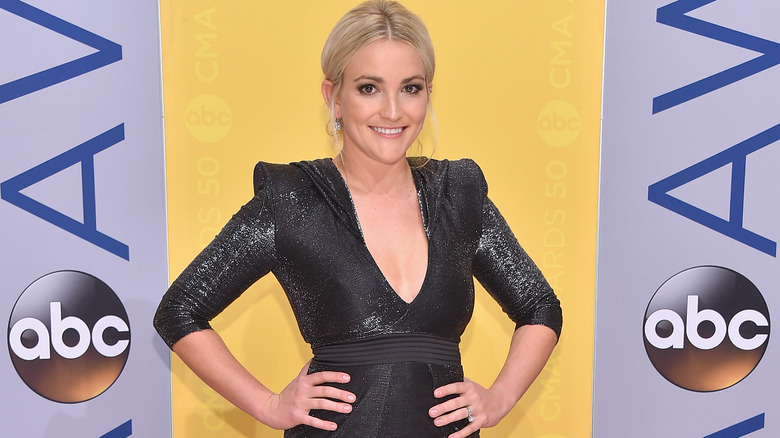 Michael Loccisano/Getty Images
Jamie Lynn Spears drew the ire of Britney Spears fans when it took her some time to show support for her sister amid her conservatorship battle. At the time, she took to Instagram to set the record straight, saying, "I felt like until my sister was able to speak for herself and say what she felt she needed to say publicly, that it wasn't my place and it wasn't the right thing to do." But she went on to make it clear that she's Team Britney all the way and will always support her big sis in whatever she decides to do. "I love my sister, always have, always will, as long as she's happy," she said.
The "Sweet Magnolias" star also clarified that she has never taken advantage of Britney's multi-million dollar fortune, pointing out that she has been working for herself since she was a kid. "I paid my freakin' bills since I was ten years old," she declared. "Not that I owe the public anything, because my sister knows I love and support her... I'm not my family. I'm my own person. And I'm speaking for myself."
Jamie Lynn doubled down on this fact days later, sharing on her Instagram Story a screenshot of a headline reading: "Britney Spears' sister Jamie Lynn shares photos of her home life... after it's revealed she is the ONLY family member not on singer's payroll." In the caption, she wrote: "Facts....now leave my broke*** alone."
Are Britney and Jamie Lynn Spears on good terms?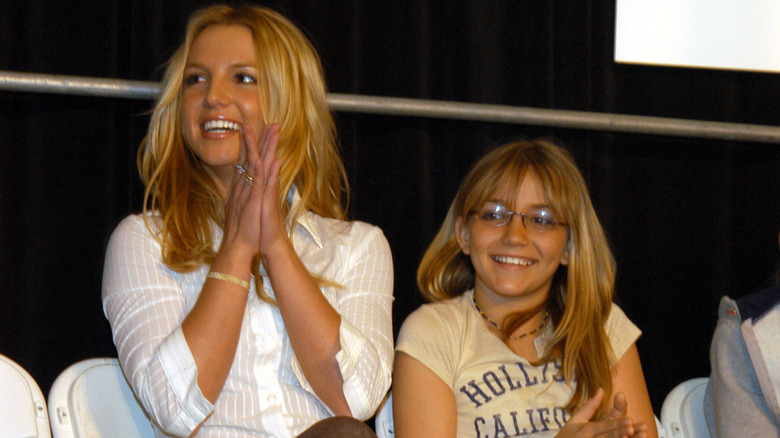 Kmazur/Getty Images
Britney and Jamie Lynn Spears have had a lot of back and forth over social media, and it wasn't always pretty. Around the release of Jamie Lynn's book, "Things I Should Have Said," Britney claimed in a since-deleted tweet that the "Zoey 101" actor wasn't the best sibling and accused Jamie Lynn of exploiting her to sell more copies. "She was never around me that much 15 years ago... so why are we even talking about that unless she wants to sell a book at my expense," she wrote (via Glamour). Britney also slammed her sister for performing a medley of her hits at the 2017 Radio Disney Music Awards. "I don't like that my sister showed up at an awards show and performed MY SONGS to remixes !!!!! My so-called support system hurt me deeply !!!!" she penned on Instagram.
Jamie Lynn, for her part, pleaded to Britney repeatedly to stop perpetuating false narratives and for her sister to resolve things between them privately. "Just call me, I have attempted many times to speak to you directly and handle this privately like sisters should, but you still choose to do everything on a public platform," she wrote on her Instagram Story.
Fast forward to June 2023, and it looks like the two had buried the hatchet. In fact, it was Britney who made the revelation that she was hanging out with Jamie Lynn again. "It was nice to visit my sister on set last week !!!" she shared on her page. "I've missed you guys so much !!! Loyal girls stay home but it's so nice to visit family !!!"