How Angus Cloud Was Discovered For His Role As Fez On Euphoria
Jeff Kravitz/Getty Images
Fans always had a sense of "Euphoria" whenever Angus Cloud showed up on-screen. The actor became a fan-favorite on the show from its very first season. Cloud portrayed a teenage drug dealer with a soft side for his friends and loved ones. And it was his relationship with on-screen love interest Lexi Howard, played by Maude Apatow, that transformed him into a beloved character.
Cloud was a natural talent on the show and extremely likable. But the actor didn't feel his acting abilities came as naturally as many people might think. The actor told NME he felt a bit out of place on the set of "Euphoria." "I just felt like I didn't know what I was doing there," Cloud shared. "I didn't understand it at all — I still don't."
Even the newfound fame Cloud gained after the first season of "Euphoria" was something he never sought out. He told i-D, "The difference between me and everyone else who's famous it's that they were trying to go get famous, for the most part... For me, it was just like too good of an opportunity to say no to. I had no idea it would go this far." But it did go far and Cloud became a household name. His success on the show made many wonder where he suddenly came from. Well, the story of how he got discovered is remarkable.
Angus Cloud thought he was getting scammed when scouted for Euphoria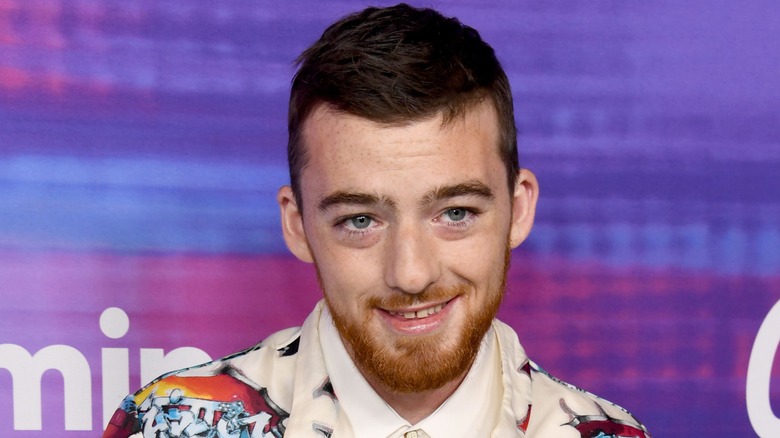 Jon Kopaloff/Getty Images
Angus Cloud was born and raised in California, which seems like the prime location to start an acting career. But it wasn't California where the "Euphoria" actor got scouted — and he wasn't pursuing such a career. Cloud told GQ that he was simply walking the streets in Manhattan when a casting director spotted him. "I was confused and didn't want to give her my number. I thought it was a scam," he said. Even Cloud's friend thought the whole thing was a scam, and when the casting director tried to recruit him, too, he refused, per i-D. Luckily, for Cloud, he decided to take the leap of faith and give his number to the casting agent.
It wasn't until he found out more about the role that it started to make sense why they chose him of all people. He told i-D, "Then they brought me back in and they showed me the role, and it made more sense. Because in my mind I was like, they stopped me because I look like I could be a star? Then I'm like, no, it's because I look like I could be a drug dealer." 
Whatever drew the casting director to Cloud, fans are thankful.
Angus Cloud hadn't acted before Euphoria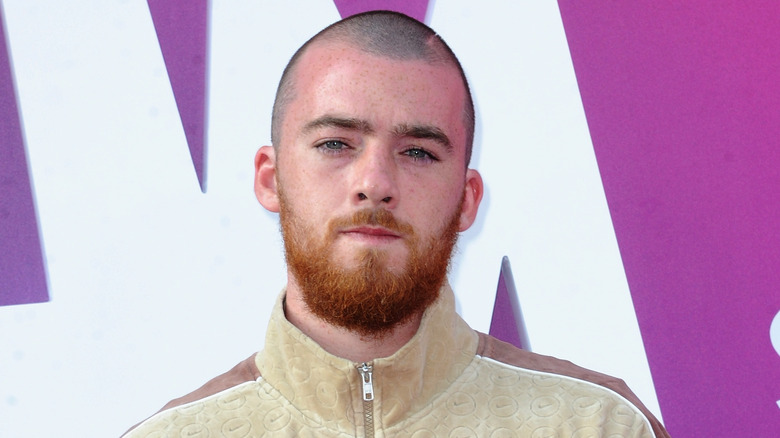 Albert L. Ortega/Getty Images
Angus Cloud came off as a natural talent on "Euphoria," so many might be surprised to learn the hit HBO show was his first acting experience. Coincidentally, Cloud attended the same school as his co-star, Zendaya — the Oakland School of the Arts — according to Seventeen. While many who attend this school begin their acting career here, Cloud worked behind the scenes on lighting and stage setup.
According to GQ, Cloud's first time in front of a camera was during his introduction in "Euphoria." He recalled the experience, sharing, "I was trying to look normal and relaxed and chill. But I'm like 'I don't know what I am doing. Why did they bring me over here for this? They should have gotten a real actor for this job.'" But Cloud had nothing to be worried about because it was obvious he had talent.
The director of the first episode of "Euphoria," Augustine Frizzell, shared her experience on Cloud's first acting gig with Variety, and it's safe to say she was blown away. She said, "I was like, 'Oh my god, please let him be able to act.' ...But he did a reading and was just so crazy good with, like, zero training. It was like finding diamonds." It was evident Angus was one of a kind and had a long career to come. Unfortunately, the actor died unexpectedly, but he'll forever be remembered by family, friends, and fans.