Jim Carrey's Daughter Jane Has An Impressive Hollywood Career Of Her Own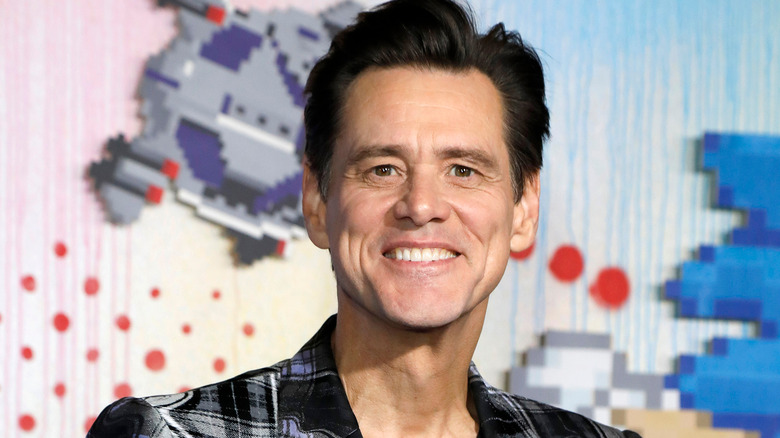 Kathy Hutchins/Shutterstock
Jim Carrey is the father to a child who shares his talent for entertaining. The "Ace Ventura" star's daughter is Jane Carrey, who was born in 1987. In a 2006 interview with The Sun (via Hindustan Times), Jim opened up about the importance of sharing quality time with his then-teenage daughter. "I look forward to the time I spend with her. Nothing really compares to that. That's my current focus," Jim said. He added, "Everything else is secondary. It wasn't like that the whole time. My priorities were different earlier on. But life has a way of showing you."
When he was interviewed by ScreenSlam in 2014 leading up to the release of "Dumb and Dumber To," Jim revealed that Jane had prevented him from walking away from acting on more than one occasion. "There's been a couple of times when I've said, 'I don't know if I want to do this anymore,'" Jim said. He then stated that in response to this, Jane said, "Dad, you gotta. It's what you do.You don't have it; it has you." Jane likewise has a passion for performing. 
Jane Carrey is a multitalented performer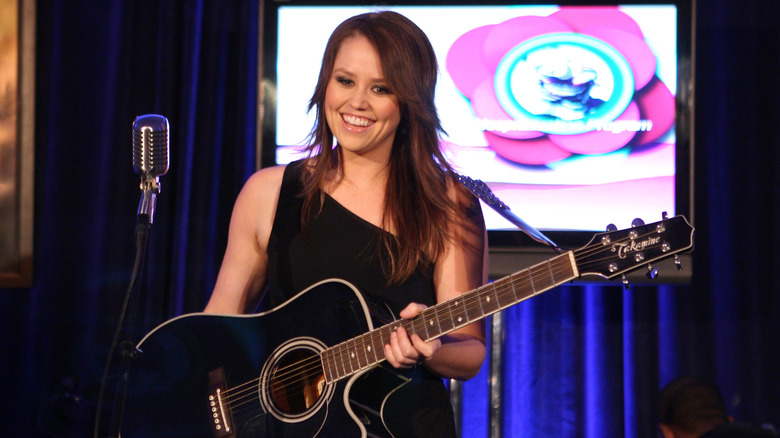 John Shearer/Getty Images
Jane Carrey is a musician and, like her famous dad, Jim Carrey, she has also acted. Jane auditioned for "American Idol" back in 2012, as The Hollywood Reporter wrote. Prior to her audition, Jane detailed how her love for entertaining began early on in her life. "I've been singing for as long as I can remember," Jane said, via an archival "Idol" interview. "I was always in school plays. I'm a huge ham. I always liked to be on stage." The singer next discussed positive memories of being raised by Jim. "It was definitely fun growing up with him as a father. I mean, he's not the most extravagant celebrity, so it's been fairly normal — fairly," Jane said. She made it through to the following round after singing Bonnie Raitt's hit song, "Something to Talk About," but was sent home during the show's Hollywood round, per CBS News.
Per Discogs, Jane additionally led a band called The Jane Carrey Band, and they released an album in 2009. In 2014, two of the group's tracks were included on the soundtrack of a movie starring Jim, "Dumb and Dumber To," via IMDb. Jane also served as a playback singer for the short "Jim Carrey: I Needed Color" in 2017. Furthermore, in 2020 she voiced the character Thump-Thump on an episode of "Kidding." In her personal life, Jane is a parent of a young teenager.
Jim Carrey is a grandpa to Jane Carrey's son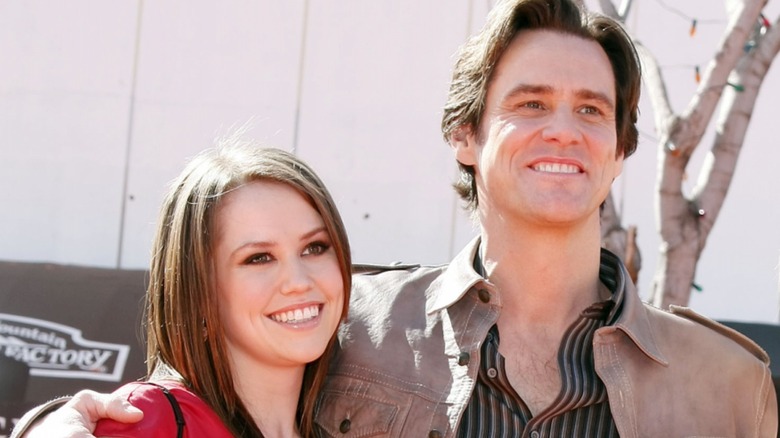 Kevin Winter/Getty Images
Aside from her work in entertainment, Jim Carrey's daughter, Jane Carrey, is a mom. As People reported, Jane gave birth a son named Jackson Riley with her then-partner, Alex Santana, in February 2010. In a 2020 "Lorraine" interview, Jim opened up about funny moments as a grandfather. "I'm a good granddad. But it's a little embarrassing, I gotta say, in public, when he's like, 'Grandpa!' He doesn't hold back at all," Jim said. He went on to say of his grandson, "We are buddies. He's gonna be my bodyguard. He's an awesome dude."
In April 2022, journalist Gayle King asked Jim about the words of wisdom he offers Jackson, per "CBS Mornings." "The best advice I could do is by living a life that's moral and cool," Jim said. "And believe in miracles. Believe in the power of your own manifestations and your own faith." In the past few years, Jane has mostly kept quiet on social media. Via her Twitter account, she retweeted a post by the Los Angeles Fire Department in October 2022. Before this, Jane's latest tweets were from 2018 and celebrated her appearance on an episode of the hit MTV reality show "Catfish."