Jessica Alba's Drama With Supernatural Star Jensen Ackles Explained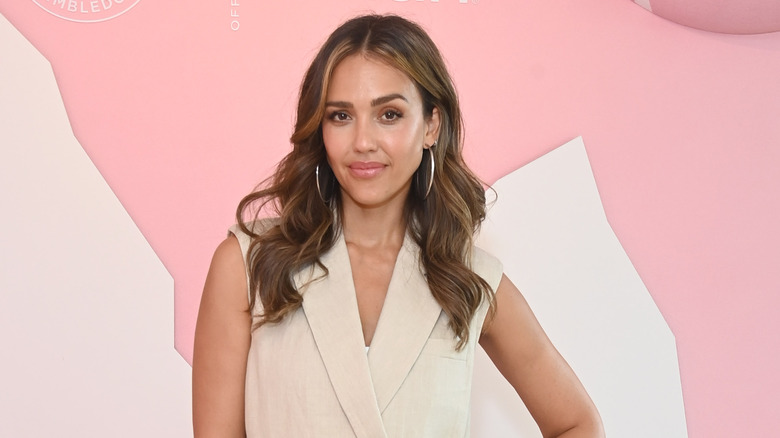 David M. Benett/Getty Images
Since their time playing genetically engineered superhumans in the series "Dark Angel" in the early 2000s, Jessica Alba and Jensen Ackles have enjoyed continued success in Hollywood. They've also both received some glowing reviews from their castmates, so you'd assume they would have at least been amicable colleagues. This, however, was not the case.
In 2016, Jason Statham had nothing but positive things to say about Alba after they filmed "Mechanic: Resurrection" together. "She's a real sweetheart and she's a really serious actress that takes her part very seriously — and she likes to have a lot of fun," he told People. As for Ackles, his longtime "Supernatural" costar Jared Padalecki once told Zap2It (via HelloGiggles), "When Jared and I met, we kind of instantly became friends." He also praised his pal's relentless enthusiasm for the work they were doing, even when the days stretched long. Fans adored Ackles and Padalecki's off-screen bromance, and although Padalecki expressed disappointment in Ackles for not informing him about his plan for a "Supernatural" spinoff, they patched things up and didn't let the incident destroy their friendship.
But according to Ackles, he and Alba were anything but friends during their "Dark Angel" days, and he has some thoughts about why the "Sin City" actor wasn't happy about his addition to the cast.
Jensen Ackles said Jessica Alba was 'horrible' to him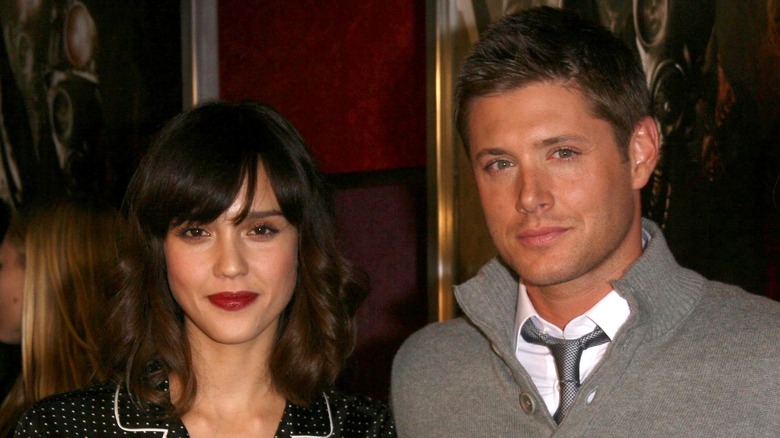 s_bukley/Shutterstock
When Jensen Ackles joined the cast of "Dark Angel" during the series' second season, he didn't have the cachet he'd later earn with his role as Dean Winchester on "Supernatural." At the time, he was best known for playing Eric Brady on "Days of Our Lives," and it seems that his soap star credentials didn't impress Alba much. "She was horrible," said Ackles in a 2022 appearance on the "Inside of You" podcast. He told host Michael Rosenbaum that he felt like Alba viewed him as nothing more than the network execs' attempt to add some male eye candy to the show, and she didn't try to disguise her displeasure with his presence. "I was the new kid on the block, and I got picked on by the lead ... She had it out for me," he continued. Ackles said that he decided to retaliate, and the show's crew found the two actors' sibling-like spats highly entertaining. "I was just like, 'Oh, looks like we're getting b***h Alba today. Everybody hang on to your nuts,'" he recalled.
Ackles recounted how he'd have conversations with friends about Alba's behavior, telling them, "I feel like I'm getting bullied here." But one of his pals made him feel somewhat better by telling him that Alba likely found him intimidating, and, oddly enough, Ackles' ripostes eventually earned him some modicum of respect from Alba. "But she didn't make it easy on me," he said.
Jensen Ackles believes Jessica Alba's relationship stressed her out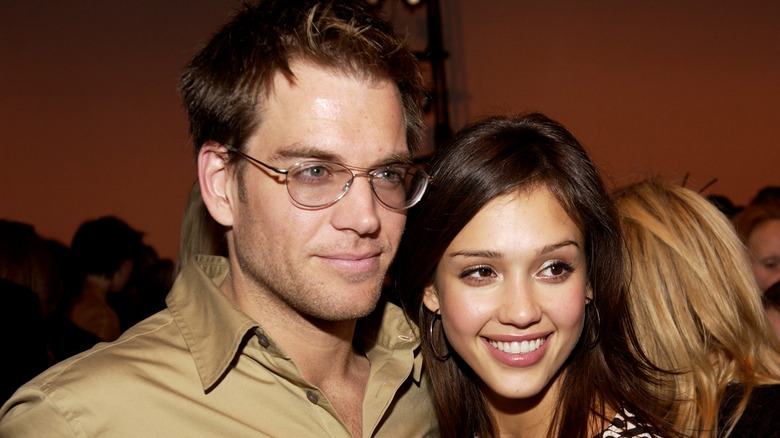 J. Vespa/Getty Images
On "Inside of You," Jensen Ackles theorized that Jessica Alba's relationship with one of their "Dark Angel" castmates, Michael Weatherly, was one reason she was on edge at the time. "She was under an immense amount of pressure on that show. She was young, she was in a relationship that was rocky and causing some undue stress," he said. Alba was 18 years old when she started dating Weatherly, who was 30 at the time. In a 2005 interview with Cosmopolitan, she revealed that she lost her virginity to the "NCIS" star and that their relationship made her swear off dating other actors. "It's really, really, really difficult to have the same occupation as the person you're with — especially when you're both actors," she said.
Despite their differences, Ackles revealed that he and Alba were supportive of each other when they needed a friend. "My grandfather died while I was shooting and she literally just walked into my trailer and held me for half an hour," he recalled. He also shared that Alba once invited him over while Weatherly was away because their rental home spooked her. "Looking back, I shake my head. Like, did I miss something there?" said Ackles. We may never know the answer to that question, but Ackles did say that he and Alba are on much better terms now. "If she walked in, we'd be all hugs," he stated.