Matchmaker Tells Us Tom Cruise And Sofia Vergara's Reconnection Would Be FIRE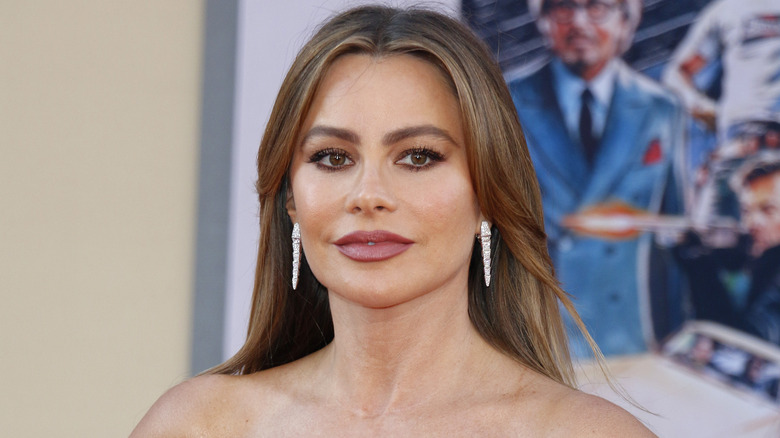 Tinseltown/Shutterstock
With so many big-name celebrity couples splitting up, including Sofia Vergara and Joe Manganiello, playing armchair matchmaker has become our new favorite pastime. We can't quite decide whether Tom Brady and Kim Kardashian would make a winning team, but we could totally picture Manganiello rebounding with Shakira; the "Hips Don't Lie" hitmaker could teach him some new moves for his on-screen dance routines if the "Magic Mike" franchise were ever rebooted.
As for Vergara, some old gossip about Tom Cruise's purported infatuation with the "America's Got Talent" judge is being revived now that she's single. The actors had a brief fling in 2005, and Heat (via the Mirror) spoke to a source who claimed that Cruise is interested in seeing if there's any spark with his former flame now. "It's always eaten away at Tom that he dumped Sofia and chose Katie [Holmes]," said the insider.
In his book, "Tom Cruise: An Unauthorized Biography," author Andrew Morton recounts how Cruise first met Vergara at an Oscars party hosted by Will Smith and Jada Pinkett Smith. "The next day, Sofia faced a blizzard of phone calls, text messages, and e-mails from the remorselessly romantic Mr. Cruise, who sent her flowers, notes, and chocolates," he writes. According to Morton, Vergara, who was raised Catholic, ultimately decided she didn't want to convert to Scientology, which was the kiss of death for the short-lived relationship. But one matchmaker thinks the actors' different religious views may no longer be an obstacle.
Would Tom Cruise choose Sofia Vergara over Scientology?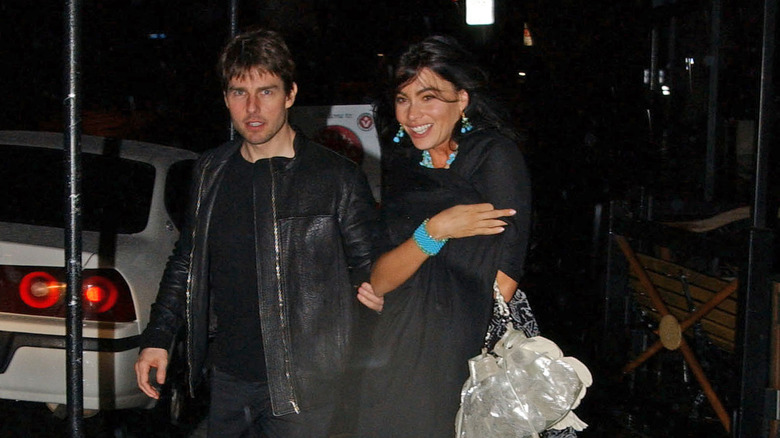 Bauer-griffin/Getty Images
Susan Trombetti, matchmaker and CEO of Exclusive Matchmaking, spoke exclusively to Nicki Swift about Sofia Vergara and Tom Cruise's compatibility now that almost two decades have passed since they first made a love connection. "When it comes to Tom and Sofia dating, it's clear he would be willing to go out with her. He TOTALLY HAS THE HOTS FOR HER!" said Trombetti. "As a matchmaker, I predict the chemistry would be off the charts."
As for the pair's religious views potentially being an issue, Trombetti points out that Cruise has been one of Hollywood's most eligible bachelors for quite some time now, so he's got to be yearning for some companionship. If his belief in Scientology is what is making it difficult for him to find someone interested in a long-term relationship, perhaps the right potential partner will make him decide that conversion is no longer a must. "Let's not forget, after Nicole Kidman, Tom dated Penelope Cruz who is another sexy woman. I think he has a type and Sofia is it along with being a bombshell!" said Trombetti.
According to "Tom Cruise: An Unauthorized Biography," Vergara's aunt, Lilita Jamarillo, said that one quality the "Modern Family" actor's romantic partners must possess is a healthy set of pearly whites, so there's one point in Cruise's favor. "What more do you need than an electrifying man that has an incredible smile, willing to commit, and treat you well?" said Trombetti.