What Grey's Anatomy Star Chandra Wilson Did For A Living Before Fame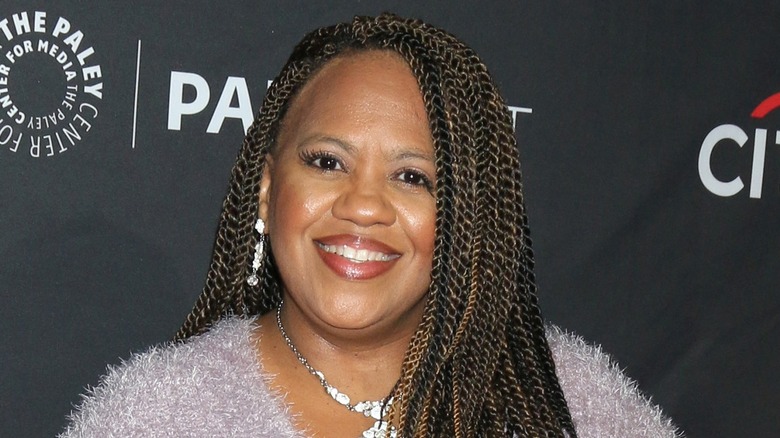 Kathy Hutchins/Shutterstock
When ABC's "Grey's Anatomy" debuted in March 2005, Chandra Wilson was already on board playing Dr. Miranda Bailey. The character of Bailey oversaw the interns at what was originally named Seattle Grace Hospital. She was tough on the interns, and they both respected and feared her. While many original "Grey's Anatomy" cast members have moved on to other projects, Wilson has stayed put. "I always say until the wheels come off, I'll be there," she told Variety in December 2020.
Wilson was not entirely new to acting when she joined "Grey's Anatomy," but it was her breakout role. As far back as 1989, Wilson had landed minor roles in shows such as "The Cosby Show," "Law & Order," "Sex and the City," and "The Sopranos." As the popularity of "Grey's Anatomy" grew, the character of Bailey popped up on "Private Practice," "Station 19," and even "General Hospital." She has multiple Emmy Award nominations under her belt, and she won both a Screen Actors Guild Award in 2007 and a People's Choice Award in 2008. As successful as Wilson has become in playing the character of Bailey, in the early days, she relied on a different job entirely to keep the bills paid.
Chandra Wilson Worked A Long-Term Temporary Bank Job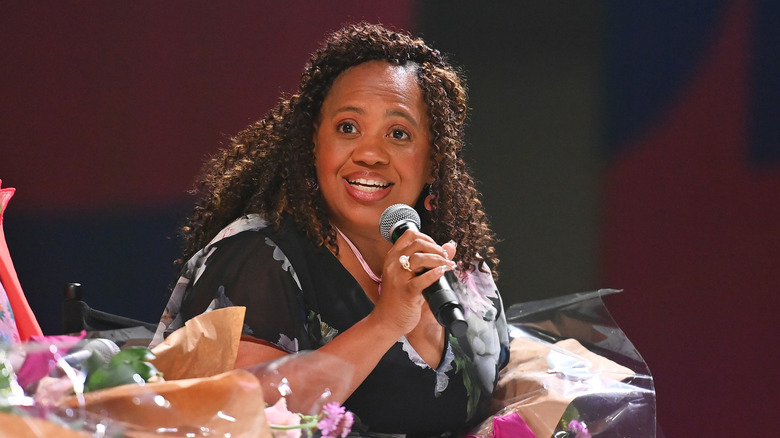 Paras Griffin/Getty Images
Chandra Wilson did not give up her day-to-day job right away when she landed "Grey's Anatomy." During an appearance on "The Ellen DeGeneres Show," with Mario Lopez standing in as a guest host, Wilson opened up about the job she was doing before landing her role as Dr. Miranda Bailey. She explained that at that time, as a working actor living in New York, you had to have your "bread and butter" job to make sure your bills were paid. For Wilson, it was a job in the document processing department at what was then known as Bankers Trust. 
"It was long-term temp. And it was perfect because it was overnight. ... I could still audition and work during the day," Wilson detailed. She added she was making "high-end money" because she was "an operator, back in the day," with the computer skills needed to elevate her position and income in the department. The "Grey's Anatomy" star recalled getting advice to "not ever put all your eggs in one basket, especially when they call you out here to L.A., jobs don't last." 
Wilson told Lopez about how she landed a role prior to "Grey's Anatomy" that she had hoped would last a while. She starred in the series "Bob Patterson" with Jason Alexander, but it was canceled after only a few episodes. Apparently, that experience taught her to be cautious in counting on new acting roles to pay her bills.
Wilson Waited A Full Season Before Quitting Her Previous Job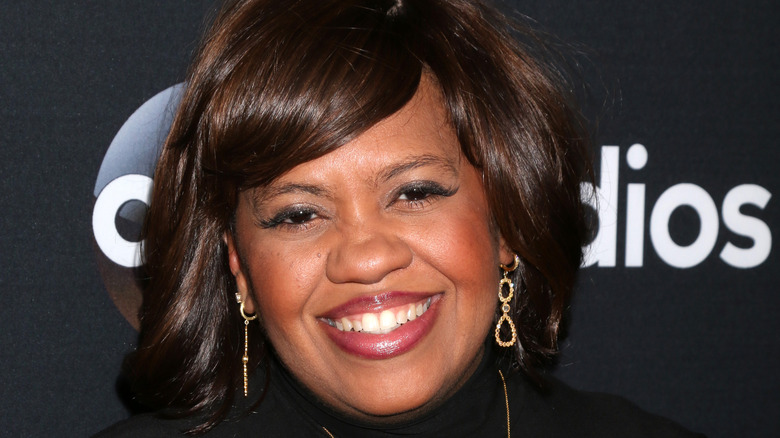 Kathy Hutchins/Shutterstock
For the entire first season of "Grey's Anatomy," Chandra Wilson kept that long-term temporary position in New York as a backup option in case she needed it. She explained, "As a long-term temp, you just check in... for your availability. And so all season 1, I just kept checking in, saying, 'Oh, I'm not available this weekend, I'm not available this weekend.'" When Wilson started working on season 2 of "Grey's Anatomy," her temp job supervisor called her out. He questioned, "Will you stop calling and telling us that you're not available? Cause we see you on TV. So, why are you telling us that you're not available?" Wilson laughed as she recalled the experience, admitting they had to "kinda force [her] out."
In the years since letting go of her backup job and trusting the potential she had with "Grey's Anatomy," Wilson has embraced additional opportunities within the entertainment industry. She has directed more than 20 episodes of "Grey's Anatomy," and has directed several other shows as well. In addition, she took on the role of co-executive producer on a handful of "Grey's Anatomy" episodes. Her document processing department days are long behind her now, but she hasn't forgotten about holding onto her "bread and butter" job just in case she needed it.