5 Quotes From Sandra Bullock About Bryan Randall That Are Heartbreaking Now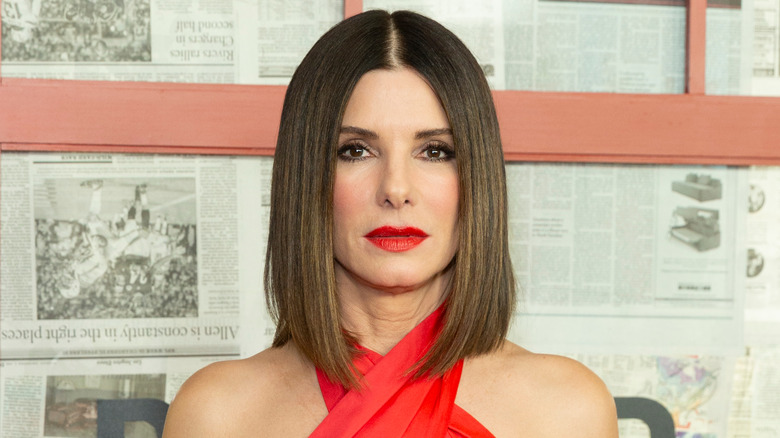 lev radin/Shutterstock
Sandra Bullock's longtime partner Bryan Randall has died. In a statement shared with People, Randall's family revealed he had been privately battling amyotrophic lateral sclerosis (ALS) for three years. Bullock and Randall met when she hired him to photograph her son Louie's fifth birthday party back in 2015. Sources say the two really hit it off and have been an item ever since. "They don't talk about their relationship status that much, but it's pretty clear what they have is a very special bond," a source told Closer in 2019.
Bullock and Randall did their best to keep their relationship out of the tabloids, though Bullock didn't hold back when taking about Randall during various interviews over the years. She spoke very highly of her relationship with Randall, whom she called the "love of [her] life" during an interview on "Red Table Talk" in 2021. "The Proposal" star went on to talk about the family the couple had built together. "We share two beautiful children — three children, his older daughter. It's the best thing ever," she said. 
As of this writing, Bullock hadn't released a statement about Randall's tragic death, but taking a look back at some of the things that she said about Randall and their relationship is nothing short of heartbreaking now that he's gone.
Sandra Bullock said her family life was 'better' than she could have imagined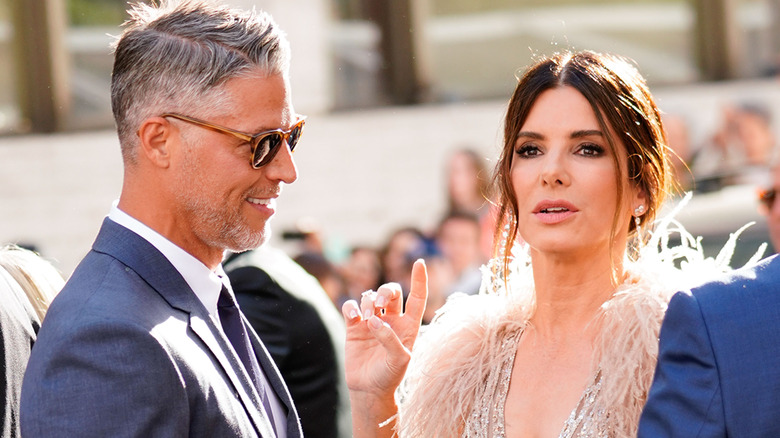 Jackson Lee/Getty Images
Sandra Bullock was very proud of the family unit she had established with Bryan Randall by her side. And while she has acknowledged it wasn't traditional by any means, she really was happy with how everything worked out. "We're very lucky that we get to live in this moment in time where we get to choose what our family looks like, and I got to do that in real life," Bullock told People in 2018 while promoting "Bird Box." She went on to tell the outlet that things turned out "better than anything [she] could ever imagine." 
Sandra Bullock recalled telling Bryan Randall that she was adopting another child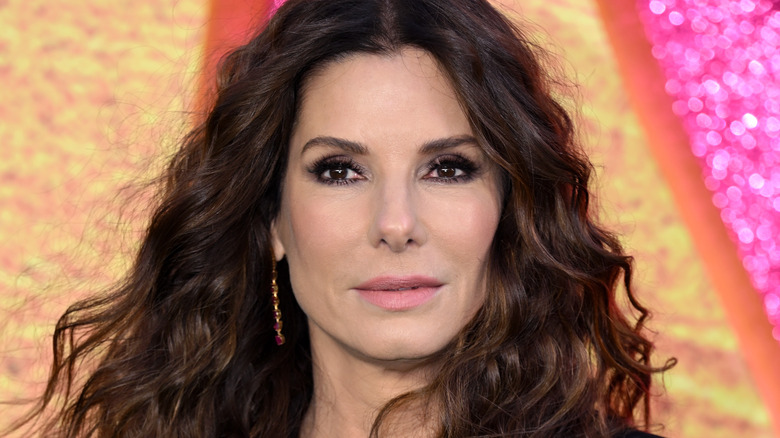 Karwai Tang/Getty Images
Sandra Bullock was a mom to son Louie when she first met Bryan Randall, but had made plans to adopt another child before the two were official. "I said, 'Remember that NDA you signed when you photographed my son?' I said, 'You know, that still holds.' He said, 'Why?' I said, 'I'm bringing a child home when I come back from Toronto,'" she recalled during her chat on "Red Table Talk." And while that may have scared other guys away, Bullock said that Randall rose up to the challenge. "He was so happy, but he was scared. I'm a bulldozer. My life was already on the track, and here's this beautiful human being who doesn't want anything to do with my life but the right human being to be there," she said. 
A short while later, Bullock and Randall welcomed Laila into their lives.
Sandra Bullock put her career on the back burner to spend more time at home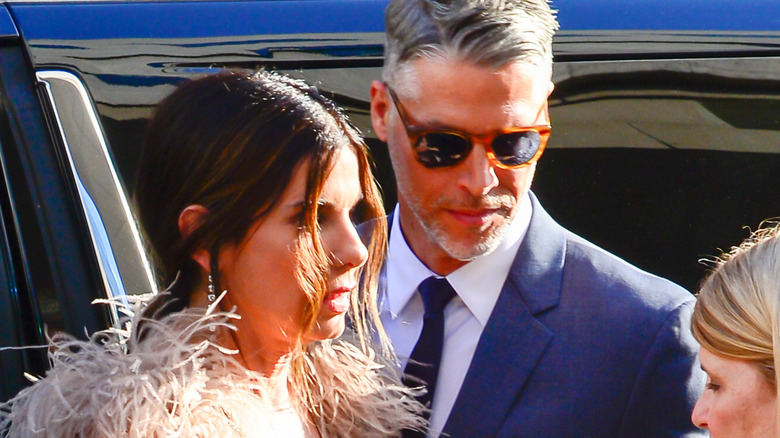 Raymond Hall/Getty Images
In an interview with The Hollywood Reporter in 2022, Sandra Bullock shared that she was going to be taking a break from acting. She explained that she really wanted to focus on her home life because she had long felt as though something was missing. "Work has always been steady for me, and I've been so lucky. I realized it possibly was becoming my crutch. It was like opening up a fridge all the time and looking for something that was never in the fridge. I said to myself, 'Stop looking for it here because it doesn't exist here. You already have it; establish it, find it and be OK not having work to validate you,'" she told the outlet. She echoed this in an interview with Entertainment Tonight, saying that she just wanted to spend time at home "with my babies and my family."
Looking back, it seems as though Bullock may have been wanting to spend the time that Randall had left by his side, perhaps knowing that she'd never get that time back.
Sandra Bullock said Bryan Randall was a good role model for her kids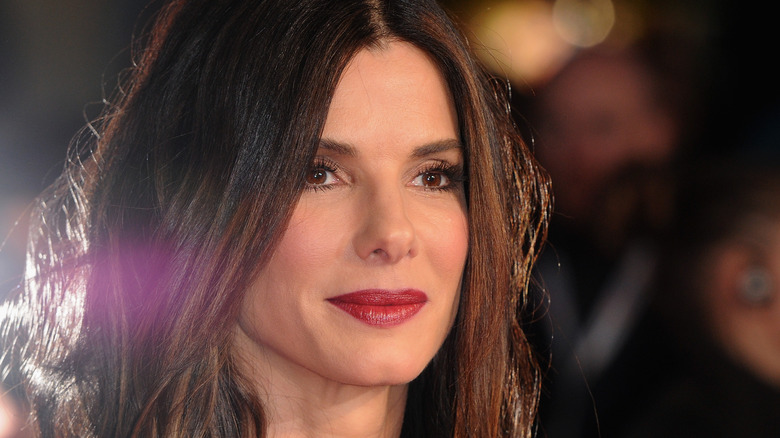 Eamonn M. Mccormack/Getty Images
During her time on "Red Table Talk," Sandra Bullock shared that she felt as though Bryan Randall was a great role model for her two kids. "He's the example that I would want my children to have," she said. "I have a partner who's very Christian and there are two different ways of looking at things. I don't always agree with him, and he doesn't always agree with me. But he is an example even when I don't agree with him." Bullock proved that she had a great deal of respect for Randall and that she was really willing to make parenting with him work because of it.
Sandra Bullock knew Bryan Randall was a 'good man'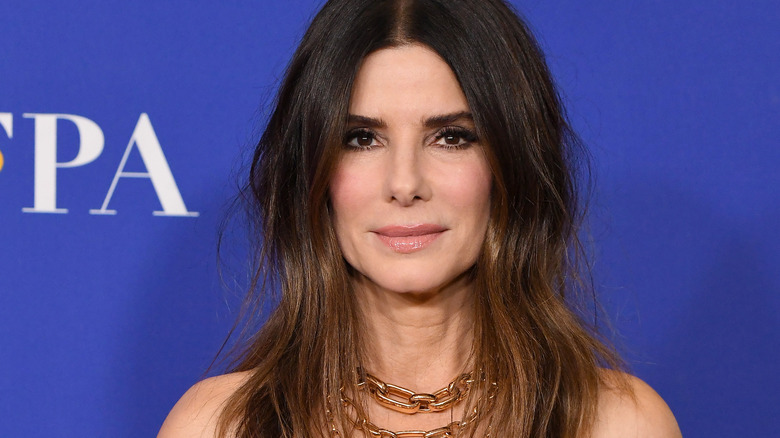 Steve Granitz/Getty Images
Over the course of their relationship, there were plenty of rumors that Sandra Bullock and Bryan Randall had gotten married — and plenty that they had split. But the two appeared very dedicated to loving one another regardless of the tabloid fodder you may have read. "I don't wanna say do it like I do it, but I don't need a paper to be a devoted partner and devoted mother," she said on "Red Table Talk," adding, "I don't need to be told to be ever present in the hardest of times. I don't need to be told to weather a storm with a good man." 
And that is exactly what she did.