Sandra Bullock And Bryan Randall Don't Always Agree On This One Thing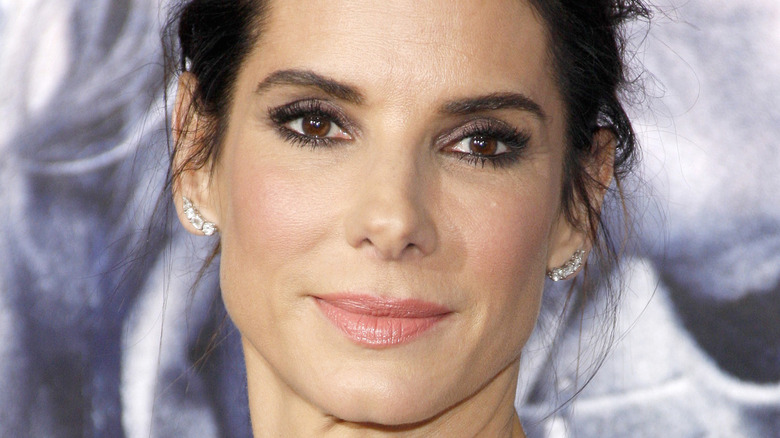 Tinseltown/Shutterstock
Sandra Bullock is one of the hottest leading ladies in Hollywood, so it's no secret that her love life is always a topic of conversation. In 2010, Sandra Bullock split from Jesse James after rumors of infidelity plagued their relationship. According to Cheat Sheet, Bullock and James were married for five years before things came crashing down. But, Bullock eventually put the past behind her, telling Vogue that she was in a good spot in her life in 2013. "I am exactly where I want to be now. You can't go backward. I'm not going backward," she told the outlet. "... Nobody can be prepared for anything. If you end up in a place where you can look back and go, 'It happened, but I'm so lucky to be sitting where I am sitting ...'"
In 2015, Bullock found love again with Bryan Randall, per Us Magazine. The two met when Bullock hired Randall to photograph her son Louis' birthday party. For the most part, the pair tries to keep their romance under wraps, but Bullock will humor us with a quote every once in a while. "I found the love of my life," she told Jada Pinkett Smith on a December episode of "Red Table Talk." "We share two beautiful children — three children, his older daughter," Bullock said. "It's the best thing ever." How sweet!
The two definitely seem to have an adorable romance, but they don't see eye to eye on everything.
Sandra Bullock and Bryan Randall have different views on co-parenting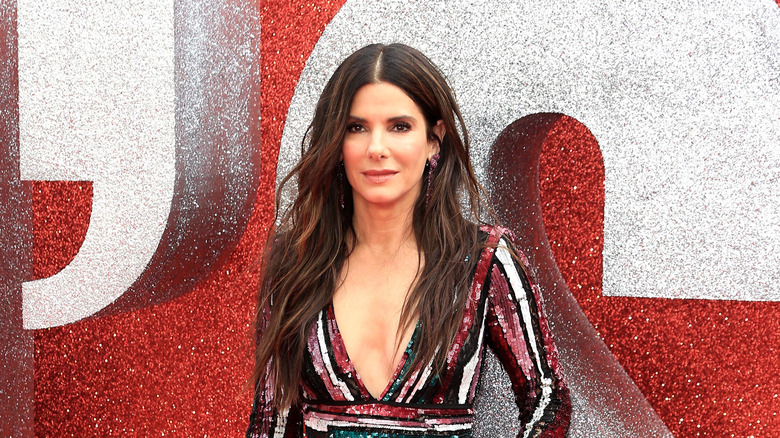 Cubankite/Shutterstock
Sandra Bullock and Bryan Randall seem to be the perfect pair, but even great couples have disagreements. The "Blind Side" actor appeared on the Facebook Watch series "Red Table Talk" in early December, dishing on a wide range of topics, including her relationship with Randall. The pair has not made things official by tying the knot, but they still work together to co-parent Bullock's children, Louis and Laila. Bullock confessed that sometimes co-parenting can be challenging since she wants to do everything on her own. "I have a partner who's very Christian, and there are two different ways of looking at things. I don't always agree with him, and he doesn't always agree with me," she confessed, though they do often find common ground. "We're saying it differently, but we mean the exact same thing."
In a different interview with Extra, she elaborated further about their roles. "I'm the bad cop most of the time. So I take it on," she said. "I let Bry be the treat guy." She continued, "You know, we all have our place. But I'm the one they want to snuggle and sleep with. My bad cop might not be so bad." Bullock also added that she loves to try and do fun stuff with the kids, but when things unravel, she usually ends up being the bad cop again. It's a tough job, but someone's got to do it!
Sandra Bullock's biggest role is being a mom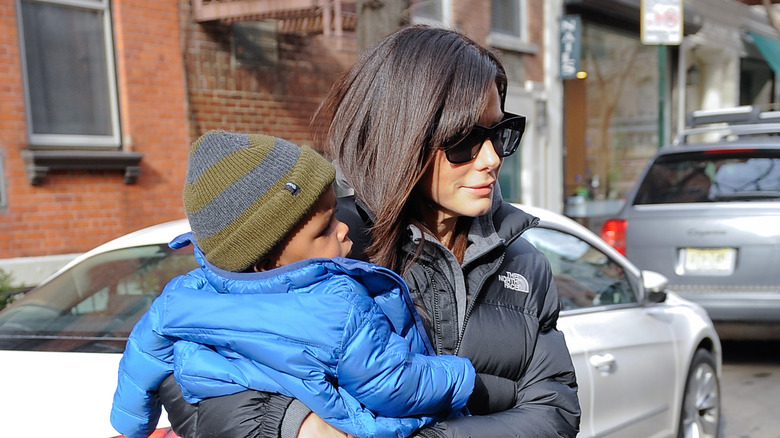 Ray Tamarra/Getty Images
Sandra Bullock plays many roles in her life, but the most important is being a mom. In 2010, Bullock adopted her son, Louis, and in 2015, she brought home her daughter, Laila. And it's easy to see that the two are the apples of her eye. Upon accepting her award for Most Frightened Performance at the 2019 MTV Movie & TV Awards, Bullock made sure that the speech was all about her kids, for whom she said she made the movie, "Bird Box" — though she noted that she won't let them watch it until they're 21. "I wanted you to see what being a family looks like," Bullock told her kids who were likely watching at home. "Sometimes you are born into a family. Sometimes you need to find it. Sometimes it finds you. But no matter how it comes together, when it does, family is what you fight for. Family is what you protect." She added, "You are my first thought in the morning. You are my last thought at night." 
And if that wasn't enough to win mom of the year, Bullock also took time to gush over her daughter Laila to InStyle, calling her "unafraid." ​​"[Laila's] a fighter, and that's the reason she's here today. She fought to keep her spirit intact," the actor gushed. "Oh my god, what she is going to accomplish. She's going to bring some real change." Does Bullock want to adopt us, too?