This Is Proof That Sandra Bullock's Marriage Was Doomed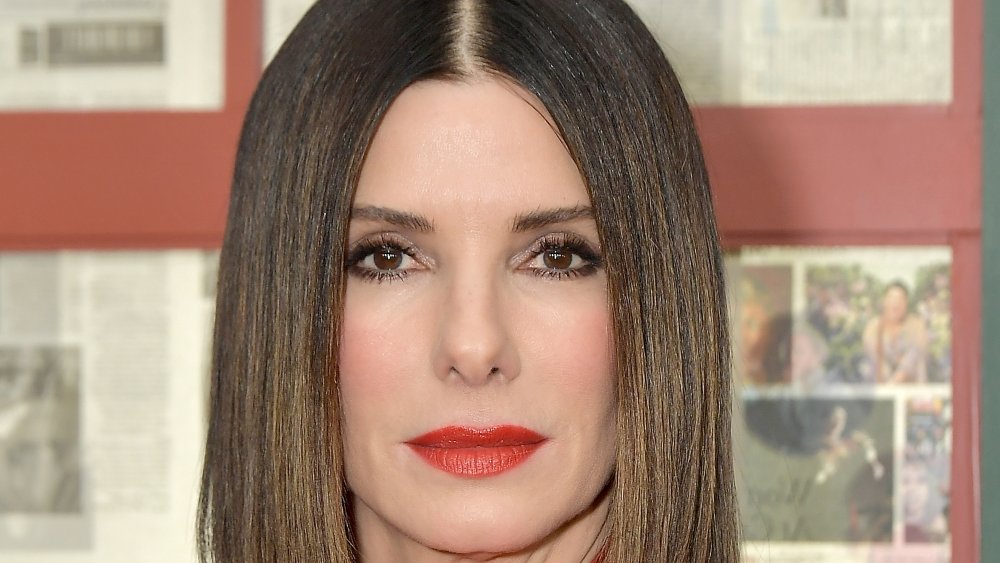 Michael Loccisano/Getty Images
Who isn't rooting for Sandra Bullock? Born in Virginia, per Biography, the star has won over our hearts in a variety of both comedic and dramatic roles. Her breakthrough came alongside Keanu Reeves in the 1994 bus-chase action thriller Speed, and from there, there was (no pun intended) no slowing down. Bullock's now-iconic turn as Grace Hart — a cop undercover as a pageant contestant — in 2000's Miss Congeniality only helped to secure her spot on Hollywood's A-list.
Bullock continued her winning streak and showcase of versatility with 2000s rom-coms like The Proposal, and soon after, rose to even greater heights in The Blind Side. The star played a real-life foster mom to a homeless Black teenager-turned-athlete and took home the Best Actress Oscar for her tour-de-force performance that year. She even got teary-eyed when thanking her then-husband, reality TV star and motorcycle enthusiast Jesse James, at the 2010 awards ceremony. Aww! Well, not quite.
Things were looking pretty good for Bullock, with an Academy Award and supportive hubby — she married James in 2005 after meeting him on the set of his Discovery Channel show Monster Garage, per Us Weekly — by her side. But it wasn't long until the actress was, shall we say... blindsided. Things sadly came crashing down for America's Sweetheart almost immediately after winning her Oscar, as shocking allegations came out about James. And trust us, it's worse than you thought.
Sandra Bullock's ex cheated 'with multiple women'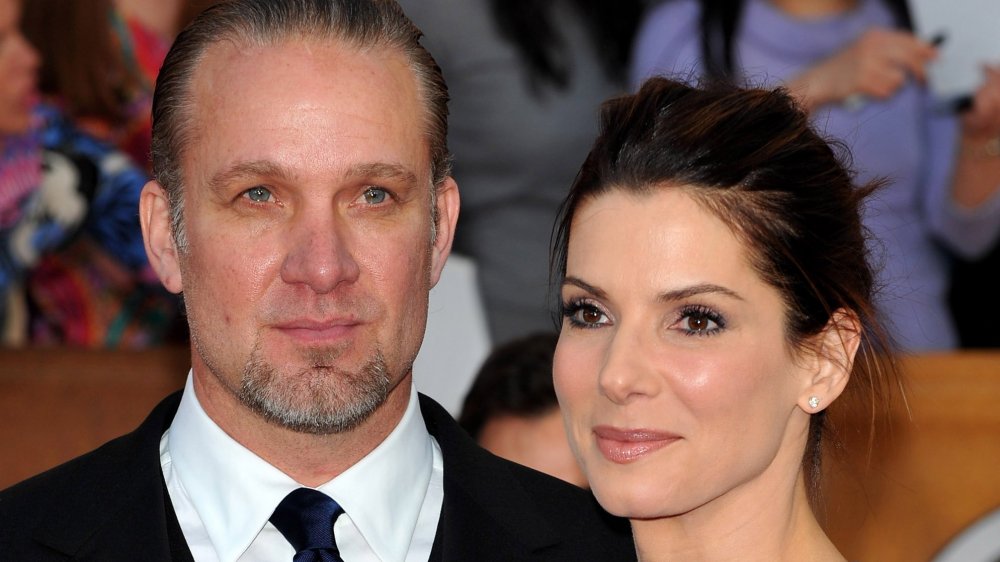 Alberto E. Rodriguez/Getty Images
So, what happened between Sandra Bullock and Jesse James? According to the Daily Mail, shortly after Bullock's Oscar win, news broke that James was cheating on the star — and with a slew of women. Not only that, but at least one had no issue wearing Nazi regalia. Soon after, James was reportedly linked to Nazi-related art himself, with some deeply unsettling photos of him in Nazi gear and insignias going public. Yikes. Sources defended James, telling Us Weekly that James is "into history... The swastika deal is to scare people. It's part of biker culture." Well, that's gonna be a "no" from us. 
"My life took a trajectory that wasn't very pleasant," Bullock, who finalized her divorce with James in 2012, told The Independent. "But I feel like it had to happen in order for me to fully understand what family was about."
Family is exactly what Bullock discovered. The Gravity actor adopted her son Louis shortly after her divorce and she adopted daughter Laila in 2015. Bullock started a new chapter, becoming a mom at age 45 and, as of this writing, she's happily dating partner Bryan Randall. The Hollywood star recalled on the Today Show, "I looked at him [her son] like, 'Oh, there you are.' It was like he had always been there." How sweet! Bullock deserves the best. And her first husband was... decidedly not.