Glee Co-Creator Ryan Murphy Reveals Son's Cancer Battle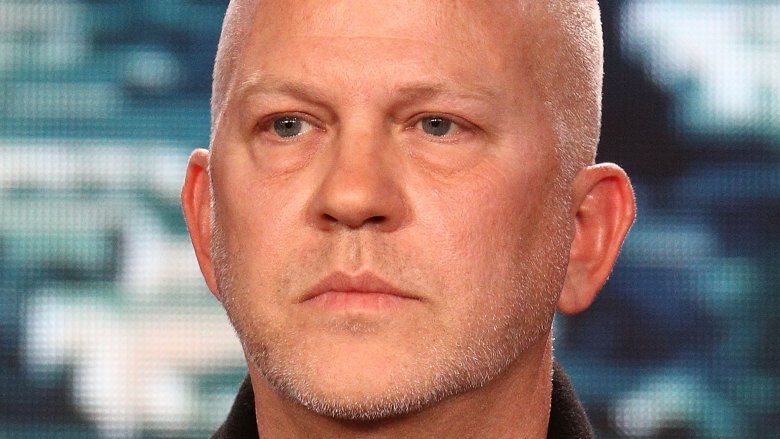 Getty Images
Glee co-creator Ryan Murphy is opening up about his youngest son's cancer battle.
On Monday, Oct. 22, 2018, the television mogul took to Instagram to reveal that his second child was diagnosed with cancer in 2016.
"I'd like you to meet Ford Theodore Miller Murphy," Murphy wrote to his 367,000 followers, captioning an adorable snapshot of 4-year-old Ford riding a horse. "Today is a big day in his and our family's lives. Two years ago, this sweet little innocent boy with a deep belly laugh and an obsession with Monster Trucks was diagnosed with neuroblastoma...an often fatal pediatric cancer."
According to the Mayo Clinic, neuroblastoma is a type of cancer that "develops from immature nerve cells found in several areas of the body" and "most commonly affects children age 5 or younger." In Ford's case, "an abdominal tumor the size of a tennis ball" was found during a routine pediatric check-up, Murphy noted. He added, "From there, Ford has undergone a huge surgery and several difficult procedures." 
Murphy, 52, and his photographer husband, David Miller, welcomed Ford via surrogate in October 2014 (via Us Weekly). The married pair tied the knot in 2012, before welcoming their eldest son, Logan, also via surrogate that December. While Murphy admitted that he was understandably "always a trembling wreck" throughout Ford's cancer battle, he wrote, "My better half, David Miller, was a rock through this — strong and patient and loving." 
"Ford was strong as well," Murphy continued, adding that his son is thankfully "thriving" today. After crediting the Children's Hospital of Los Angeles as the reason for this, the American Horror Story co-creator announced that his family will donate $10 million to the hospital "so that other children can experience the love and care of this exceptional facility. No child is turned away at Children's Hospital. We are so honored and lucky to contribute, and encourage everybody who can to do the same." Murphy concluded his post with, "We love you, Ford."
We're so glad to hear that little Ford is doing so well these days. Murphy's recent reveal follows yet another whirlwind year in television amid the success of his latest shows, FX's Pose and The Assassination of Gianni Versace: American Crime Story. The latter, led by actor Darren Criss, recently took home an impressive seven trophies at the 2018 Emmy Awards.