Why Sami Gayle Really Left Her Role As Nicky Reagan On Blue Bloods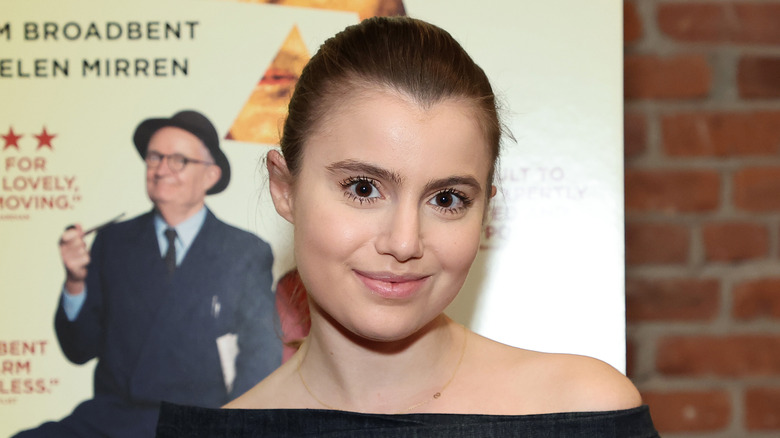 Arturo Holmes/Getty Images
When Sami Gayle left "Blue Bloods," she completely disrupted the beloved Reagan family dynamic. But at least she had a great reason! Technically, "Blue Bloods" is an ensemble cast, but no one would really blame you for loving Tom Selleck's character above all else. As the Reagan family patriarch, his character was basically set up to influence every main character. That doesn't mean that his onscreen kids don't pull their weight, and Gayle certainly does in the role of Selleck's spitfire granddaughter, Nicky Reagan-Boyle. 
Like much of the main cast, Gayle started on the show in 2010, with 2020 marking her 10th consecutive season. If she'd followed the path so many actors who came before her have taken, she probably could've used her time on the show to negotiate a more favorable contract, guaranteeing more screen time, pay, and other perks. However, given that Gayle's rarely appeared on the show over the past few years, she obviously wasn't interested in contributing in a greater capacity. Of course, Gayle is far from the only "Blue Bloods" actor who didn't survive into 2023 — at least as a main character. According to Cinema Blend, the CBS drama has lost Amy Carlson, David Ramsey, Jennifer Esposito, and Nick Turturro. But here's why Gayle left.
Sami Gayle may have prioritized school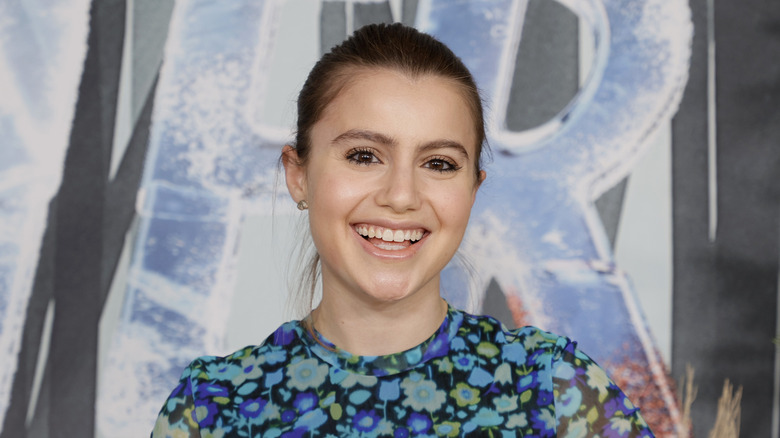 Michael Loccisano/Getty Images
In 2018, Sami Gayle spoke with Hollywood Life and revealed insight into the enormous commitment filming "Blue Bloods" required while she completed her college coursework. "I didn't sleep!" said Gayle. "It was the best time of my life, though. We shot a Wednesday to Sunday schedule. I did this for about seven weeks," Gayle continued, "On Sunday night, we'd finish shooting, I don't know, maybe at three or four in the morning. I'd get on a plane at 6 a.m., I would come to New York, shoot Blue Bloods in the morning, then I would go to school. I boarded my classes that semester from 1 to 8 so that I could attend as many as possible on Monday, Tuesday. I wrote my papers on planes!"
Yeah, it totally sounds like Gayle was on the brink of burnout and had to cast something to the wayside. Fortunately, Gayle had already devoted 10 years of her life to the show before taking her break, giving fans more than enough reruns to enjoy. That same year, Gayle sat down with CBS New York to speak about "Blue Bloods" and what it's like looking back. "My whole life has been cataloged, like half of it," she said. "There's been a lot of changes. My hair has changed. My voice has changed a little bit. It's been really a whirlwind to watch it unfold."
Sami Gayle has gotten back into the swing of things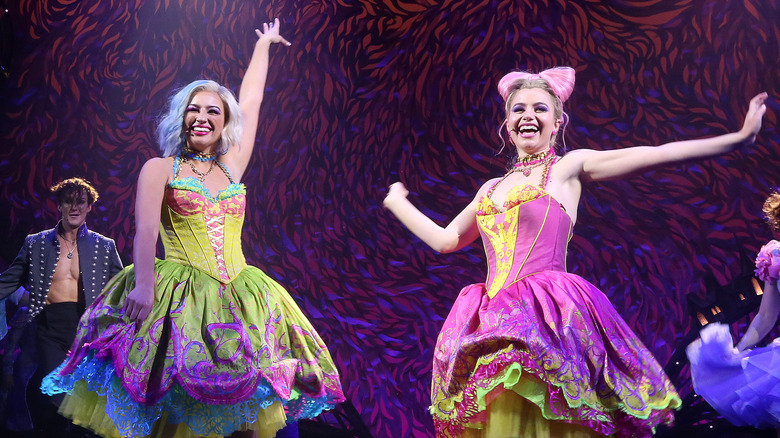 Bruce Glikas/Getty Images
Sami Gayle returning to "Blue Bloods" as a main cast member is probably an unlikely outcome, but she did appear in the show's Season 14 finale, and it seems as if she's warmed up to having a hectic schedule. On May 19, Gayle seemed super excited to be back on the show. "The first face I made when I got back to Nicky Reagan!" posted Gayle to Instagram. She also gushed about being able to film a television show while appearing on Broadway. "It was always my dream to shoot TV/film during the day and to perform on Broadway at night," she continued. "This dream came true just a few days after the opening of @badcinderellabway when I got to simultaneously film the season finale of @bluebloods_cbs!"
And although it's unclear if her "Blue Blood" and "Bad Cinderalla" audiences will be interested in doubling up on her projects, Gayle's certainly been enjoying her new role regardless. Over the past few months, she's posted several behind-the-scenes snapshots of her Broadway return, which comes 15 years after her last Broadway appearance in "Gypsy," according to Playbill. Naturally, the close of the show demanded a super sentimental post. "Endlessly grateful for every human who made my return back to Broadway possible, and for every person on this beautiful experience whose contributions make it so inexpressibly special," wrote Gayle on Instagram. "This production has been a PURE JOY to work on."