Justin Timberlake Postpones Concert On Doctor's Orders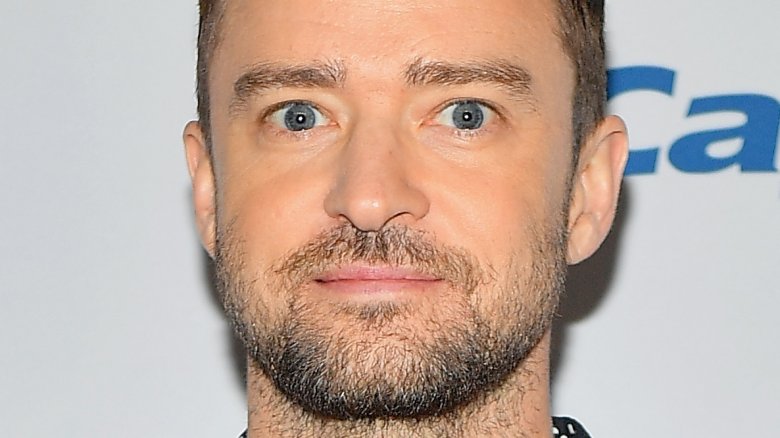 Getty Images
Justin Timberlake is putting his health first.
On Wednesday, Oct. 24, 2018, the "Man of the Woods" singer took to Instagram to announce that he'd decided to postpone his concert at Madison Square Garden in New York City just hours before he was meant to hit the stage.
"Hey guys, I'm sorry to announce I have to postpone the show at MSG tonight on doctor's orders. My vocal chords are severely bruised," Timberlake wrote to his 52.4 million followers in a post. "I'm gonna make this up to you and the new show will be on my birthday, January 31."
Adding that more information would be released at a later date regarding the rescheduled performance, the 37-year-old singer concluded his note with, "Again I'm so sorry to do this, but excited to see you soon. Love, J."
At the time of this writing, it's unclear whether Timberlake's bruised vocal cords will affect his upcoming tour dates. However, the Grammy Award winner is next scheduled to perform at the KeyBank Center in Buffalo, N.Y. on Sunday, Oct. 28.
Timberlake, who's gearing up to headline the Coachella Valley Music and Arts Festival in April 2019 after taking on the Super Bowl halftime show earlier this year, unfortunately isn't the only pop star to postpone shows due to an illness in recent months. As Nicki Swift previously reported, Pink famously pushed back multiple concerts in Sydney, Australia during her international Beautiful Trauma tour after being hospitalized twice while battling gastric virus in August 2018. Timberlake, who shares 3-year-old son Silas with wife and Sinner star Jessica Biel, came to the "Try" singer's defense amid backlash from the press over the cancellations.
"As a parent on tour as well, and an artist who LOVES their fans just as much and wants to give them an unprecedented experience... AND is currently battling an injury, a sinus infection, and trying to be the Dad I want to be too??" he wrote in the comments section of one of Pink's Instagram posts at the time (via Us Weekly). "I say HATS OFF to you, my friend. I don't know how Moms/Artists like you exist."
More recently, Christina Aguilera canceled the Indio, Calif. stop of her Liberation tour on Wednesday night due to "production related safety concerns." According to Entertainment Tonight, the "Fall In Line" singer was forced to postpone two shows earlier this month after losing her voice.
We're wishing Timberlake a speedy recovery!