Is Mark Cuban Leaving Shark Tank?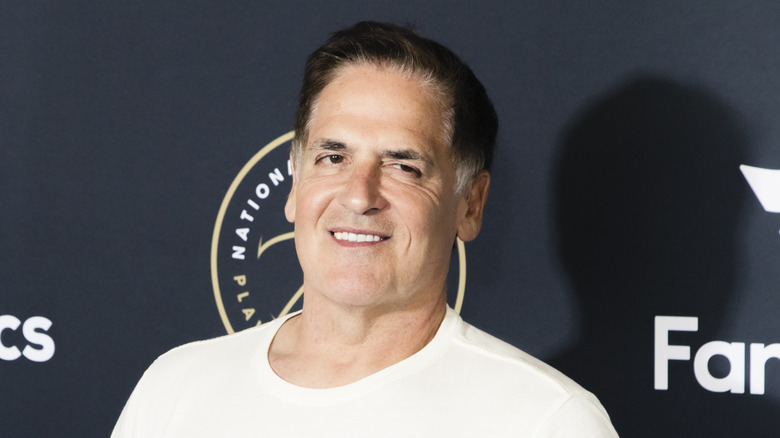 Greg Doherty/Getty Images
Mark Cuban is one of the top entrepreneurs of our time, so it was a no-brainer that he'd make for a perfect addition to the "Shark Tank" team. The Dallas Observer reports that Cuban replaced Kevin Harrington for Season Two of the ABC show. He's been an integral player ever since, investing an estimated $20 million in budding entrepreneurs' business ventures. He's also a fan favorite, so you can imagine the disappointment when reports surfaced that Cuban was considering leaving "Shark Tank."
He can have his moments, but on the whole, Cuban comes across as one of the nicest and less-combative judges — looking at you, Mr. Wonderful. Still, he knows a good bet when he sees one and isn't afraid to strike a hard but fair deal. Cuban's been behind many of the "Shark Tank" deals that have led to great success for contestants. There's a reason why he far outweighs his fellow "Shark Tank" judges regarding net worth — according to Forbes, Cuban has a whopping $5.1 billion in the bank.
In an interview with Chris Voss on Fireside, he explained that he strives to keep a cool head and not take things to heart. "It's business; you can't ever make it personal," Cuban said. "But I never try to get to a point where someone really feels that they've been abused because that's karma, and it always comes around." If he does exit, he'll definitely leave a sizeable dent in the judging panel. So, is Mark Cuban leaving "Shark Tank"?
Will he stay or will he go now?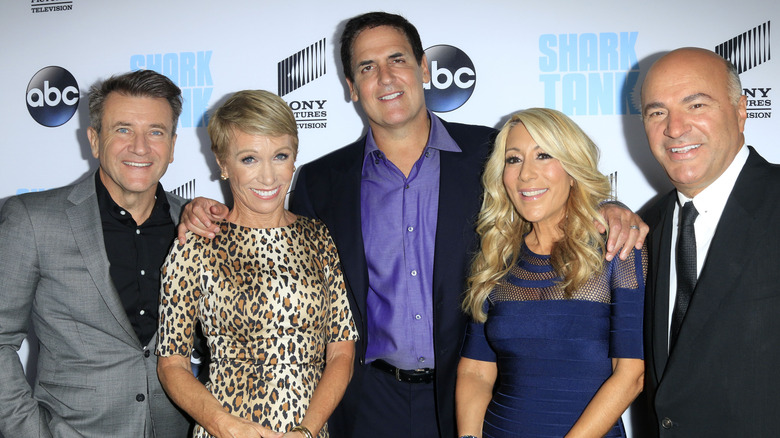 Kathy Hutchins/Shutterstock
Mark Cuban revealed he was considering leaving "Shark Tank" in October 2022. He told CNN Business he wanted to spend more time with his family. "When [my kids] were all in high school and went to the same two schools, all of our schedules could be worked out together," he said, explaining that changed after his daughter flew the coup to start college. However, the show's producers wouldn't allow their prize shark to get away that easily. "They made me promise to come back for at least one more season, but after that, I don't know," Cuban admitted.
"We shoot in the summer, which is when the kids are home," Cuban told the Dallas Morning News. "I want more time with them." The Mavs owner shared that he also wants to concentrate harder on his low-cost meds venture, Mark Cuban Cost Plus Drugs, which he hopes will decimate big pharma's existing price gouging by selling generic drugs direct to consumers at drastically reduced prices.
Cuban and his business partner, Alex Oshmyansky, the CEO of Cost Plus, have already struck a deal with the insurance giant Capital Blue Cross to allow their members to buy meds directly from Mark Cuban Cost Plus Drugs. And he plans to grow from there "by expanding the medications we carry, being transparent, and keeping everyone's trust." So, is Cuban leaving "Shark Tank" or not?!!
Hedging his bets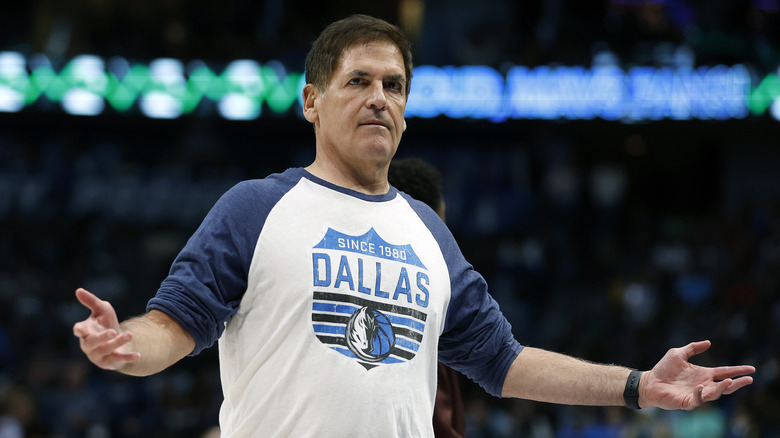 Tim Heitman/Getty Images
Mark Cuban keeps everybody guessing regarding if and when he'll walk away from "Shark Tank." He's giving nothing away, which is little surprise as behind the nice guy persona, Cuban is a super-savvy businessman. He likes to sit back and take his time regarding negotiations and is more about quality than quantity. In fact, according to CNBC, Cuban only made two $1 million offers on "Shark Tank" in 2022.
However, it's not been all plain sailing. The worst "Shark Tank" deal Cuban ever made was for Breathometer, the "world's first smartphone breathalyzer." He told "Full Send" that it wasn't the device that was the problem but rather the creator's work ethic. "It was a great idea and actually a decent product," he said. "But the guy, Charles, I'd look at his Instagram, and he'd be in Bora Bora. ... Two weeks later he'd be in Vegas partying. Then he'd be on Necker Island with Richard Branson."
Cuban may have disliked his investee, but he believes the key to success is disliking your job. "People make mistakes [when they're in] jobs they don't like," he told "In Pursuit of Excellence" (via Fortune). "They're so unhappy that they can't wait to get out, and they don't realize that you can learn more from jobs you don't love. Learning what not to do is just as important as learning what to do—especially if you have any aspirations of going into management or starting a company."