Why Okieriete Onaodowan Left His Role As Dean Miller On Station 19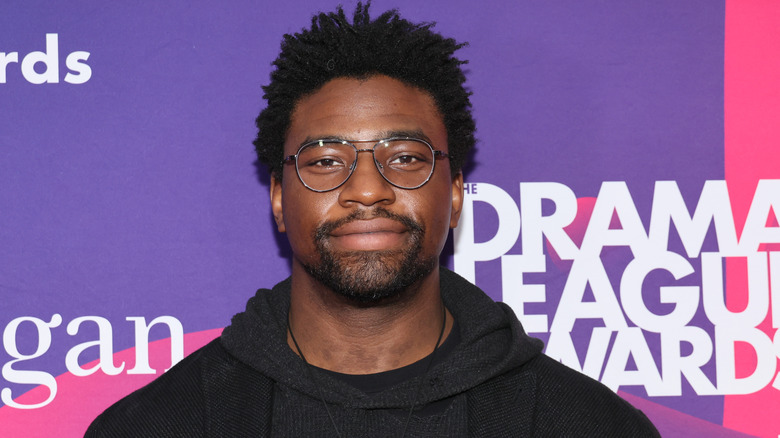 Dia Dipasupil/Getty Images
When Okieriete Onaodowan left "Station 19," he joined a not-so-secret cult of actors who've left their hit shows. For the first three seasons of "Station 19," Onaodowan played Dean Miller, one of the firehouse drama's main firefighters. Even though the characters were regularly thrust into life-threatening circumstances, Miller often used his humor and positive outlook to help comfort those around him. During Season 1, Onaodowan admitted that he'd had a hand in building the fan-favorite character. "I do like being able to go on a journey and actually have a say in the development of how a character functions," revealed Onaodowan to Carter Matt. "How this character is and how they feel about things. If I'm interested in something or feel a certain way about something, the writers try to [include] that in part of his backstory. They work with some ideas I have and that's really cool."
Unfortunately, Onaodowan's character was killed off the in the middle of Season 5. Ultimately, Onaodowan got a heart-wrenching send-off that required his cast members to give career-defining performances as they attempted — yet ultimately failed — to help him regain consciousness. The moment that Ben Warren (Jason Winston George) had to tell his wife, Miranda Bailey that Dean had passed away was equally depressing. In reality, Onaodowan's departure didn't stir up such traumatizing, therapy-inducing emotions — even if viewers have definitely missed his presence. And it's probably because Onaodowan had a say in the matter.
Okieriete Onaodowan asked to leave 'Station 19'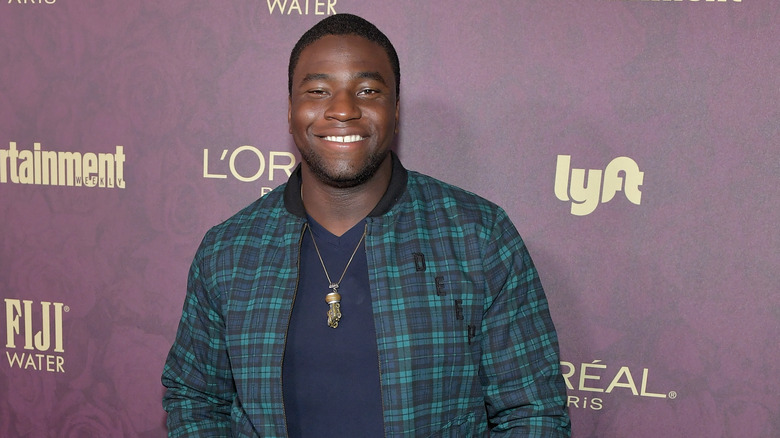 Neilson Barnard/Getty Images
Okieriete Onaodowan wanted to leave "Station 19." According to Deadline, Onaodowan actually asked to be let out of his contract during the previous season, although he graciously stayed on a little longer. Following the big episode, Onaodowan released a statement thanking the show's higher-ups for his role. "It's been a pleasure being Dean," said Onaodowan. "I have Shonda Rhimes, Stacy McKee, Krista Vernoff, Paris Barclay and ABC to thank for allowing me to bring him to life." He continued, "I am grateful I got to work with the most loving, kind and dedicated crew in network TV. And most importantly, thanks to the fans for showing Dean so much love. I hope he has inspired you to change your world for the better. Be the change!"
Fortunately, Station 19 hasn't exactly tanked in popularity or ratings since Onaodowan's absence. But they definitely aren't as great as they were when he was on the show. According to TV Series Finale, Station 19 averaged 4.469 million viewers during Season 5 — Onaodowan's last season — while it only brought in about 3.860 million during Season 6. With that said, there's no way to really know if Dean Miller's decision to leave is the reason for the decline, though it definitely didn't help the show's bottom line.
Okieriete Onaodowan moved on to another show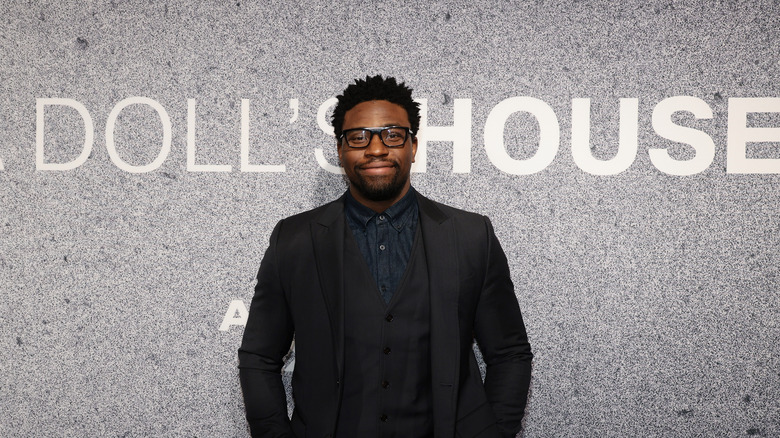 Dimitrios Kambouris/Getty Images
Starring in a popular ABC spinoff was a great career move for Okieriete Onaodowan, but it was far from the only impressive role on his resume. Years before starring on "Station 19," Onaodowan secured dual starring roles as James Madison and Hercules Mulligan in "Hamilton," the renowned Lin-Manuel Miranda production. The show stands as the sixth highest-grossing musical of all time, according to The Wrap. During an interview with NJ.com, Onaodowan's co-star sang his praises. "He is so transformative," shared Daveed Diggs. "As Hercules Mulligan, he has such a huge presence, and then as James Madison, he just disappears." 
Onaodown also played an important role in bringing his "Hamilton" characters to life. "It's great to have that freedom," shared Onaodowan during the same interview. "It feels good to create, and to actually have input, and your choices are your choices. My walk is my walk because that's what motivated me to move." His theater experience actually helped him to dissect his "Station 19" character. "I'm from the world of theater where everything is laid out already," shared Onaodowan to Matt Cater. "The play's already written and you just know the arc of the character. There were a lot of question marks and things could have gone a lot of different ways, but I think the writing staff continues to make interesting choices with him and make a really three-dimensional character."