Lawyer Tells Us What Tuohys Could Lose After Michael Oher's Blind Side Scam Allegations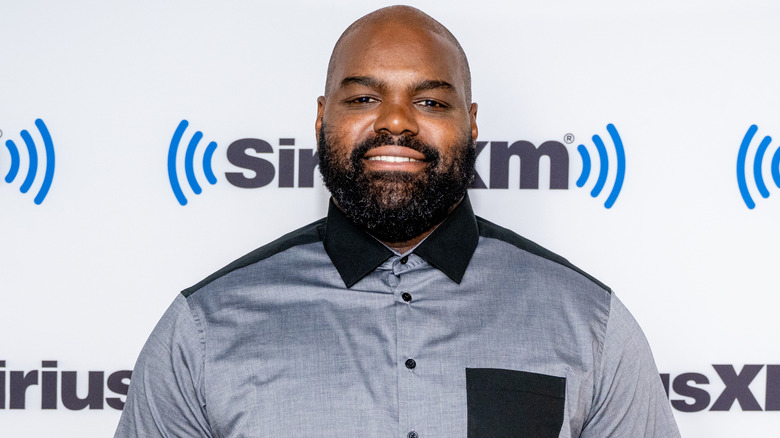 Roy Rochlin/Getty Images
NFL star Michael Oher's recent slate of allegations against Sean and Leigh Anne Tuohy — his so-called adoptive parents — has fans questioning the intent behind his adoption. The former NFL pro, who transformed from a homeless teenager to bonafide football star (thanks to the Tuohys, inspired the 2009 film, "The Blind Side." The film received positive reviews and garnered star Sandra Bullock her first-ever Academy Award. The film also made a killing at the box office, raking in more than $309 million worldwide, per Box Office Mojo.
While Oher openly resented the way the film dramatized the challenges he faced as a teenager and his seeming lack of football knowledge, he never directed his grievances toward his family. Until now. On August 14, Oher filed a lawsuit against Sean and Leigh Anne, asserting that they failed to actually adopt him into their family, according to ESPN. Instead, according to Oher, the Tuohys put him under conservatorship, which opened doors for them to control his finances. He's hoping a judge will revoke their control and investigate the Tuohys' finances. 
Ultimately, Oher's filing suggests that he believes the Tuohys took advantage of him. "Where other parents of Michael's classmates saw Michael simply as a nice kid in need, Conservators Sean Tuohy and Leigh Anne Tuohy saw something else: A gullible young man whose athletic talent could be exploited for their own benefit," read the paperwork (via NBC News). But how will this impact the Tuohys?
Defamation lawyer says the Tuohys could potentially lose a lot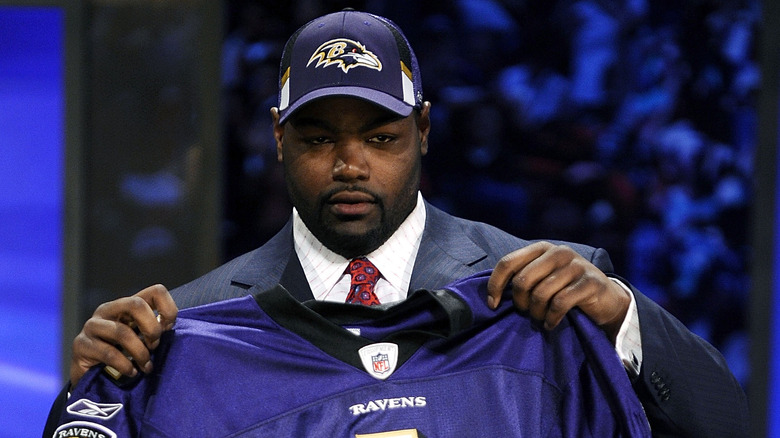 Jeff Zelevansky/Getty Images
Nicki Swift reached out to Los Angeles copyright and defamation attorney Tre Lovell, who broke down what's at stake for the Tuohys should Michael Oher win his court battle. According to Lovell, the Tuohys aren't facing any potential criminal repercussions. "Generally, the repercussions are civil in cases like this where a conservatorship is terminated, and damages are sought so I don't expect there to be any criminal repercussions," he said. However, the Tuohys could be legally liable to reimburse Oher for any profits from "The Blind Side." "If the conservatorship is terminated, he may be entitled to damages associated with the usage of his life story rights or his share of money made from anything involving his likeness and image," Lovell added.
"The Tuohy family is most likely looking at civil liability and monetary damages," he continued. "They would be prevented from using his name in the future and to account for profits made from his story, name, or likeness from any related business venture." Oher could also potentially sue for "defamation" or "false light invasion of privacy," although Lovell believes this is less likely. Potential fraud charges would only be brought against them if Sean and Leigh Anne "intentionally lied to Oher" about his adoption status. As far as the Tuohys' ability to continue associating their charity with Oher goes, "an injunction against using Oher's name or likeness would require the Tuohy's to remove his name from any of their deals and businesses," Lovell concluded.