Lawyer Tells Us The Simple Reason Ivanka And Jared Haven't Been Indicted With Donald Trump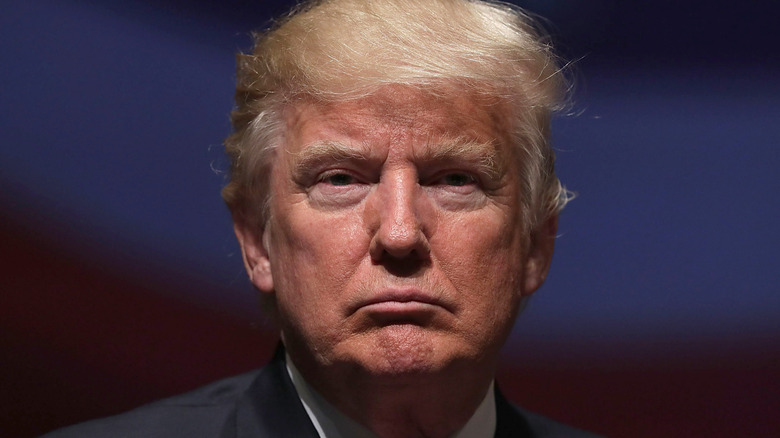 Alex Wong/Getty Images
Throughout Donald Trump's presidential run and 2020 presidential campaign, his daughter, Ivanka Trump, and her spouse, Jared Kushner, were at his side. But as Donald's legal troubles have gotten more complex with his indictments, Ivanka and Jared have been hiding in the shadows.
The former president is facing four different indictment charges, per AP News. The first indictment came in March 2023, after he reportedly paid adult film star Stormy Daniels to keep quiet about their prior affair during his 2016 presidential campaign. This would be the first of many, as Donald would be indicted three more times. June 2023 was when the former president received his second indictment after it was revealed that Donald allegedly "mishandled top secret documents" at his Mar-a-Lago home in Florida. In August 2023, Donald was indicted a third time for "conspiracy to defraud the United States government" after he claimed he won the 2020 presidential election. And finally, in August 2023, Donald faced his fourth indictment for his alleged attempt to "overturn the results of the 2020 presidential election in Georgia," per U.S. News.
Although the former president has been the center of all the indictment chatter, he hasn't been the only one facing charges. Some of Donald's closest confidants, including his former lawyer, Rudy Giuliani, have also been facing repercussions for their involvement, per NBC. But many would consider Ivanka and Jared close confidants, so why haven't they been indicted?
Lawyer reveals Ivanka and Jared told Donald Trump the truth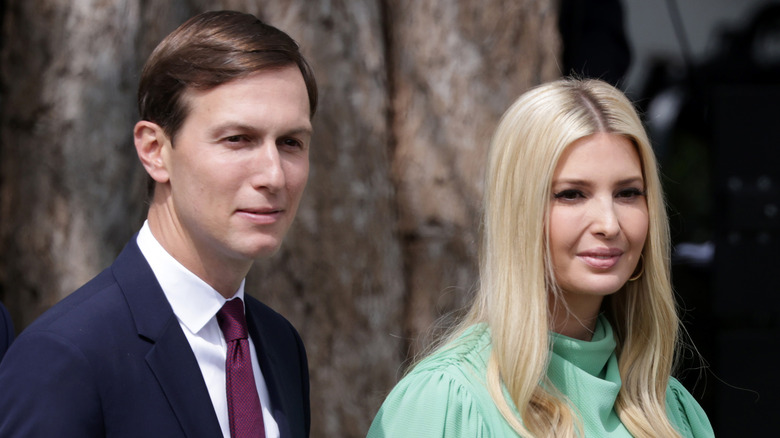 Alex Wong/Getty Images
For a long time, it seemed like Ivanka Trump was Donald Trump's right-hand man, or should we say, woman. But over time, that seems to have all changed. In June 2022, while officials were investigating the January 6th Capitol riots, Ivanka appeared via Zoom and confessed that she accepted the results of the 2020 election after attorney general William Barr said there was no instance of fraud, despite Donald's claims, per NPR. Ivanka shared, "It affected my perspective. I respect Attorney General Barr so I accepted what he said." According to CNN, it wasn't just Ivanka who accepted the results of the 2020 election; her husband, Jared Kushner, also encouraged Donald to acknowledge that he lost.
Kushner and Ivanka's decision to accept the 2020 election results seems to be the exact reason they have not been indicted, according to former federal prosecutor and president of West Coast Trial Lawyers, Neama Rahmani. Rahmani exclusively told Nicki Swift, "Ivanka and Jared reportedly told Trump that he lost the election and they also tried to get Trump to send the Capitol rioters home. If that's true, they wouldn't be co-conspirators in the scheme to overturn the 2020 election results." The simple acceptance of reality has allowed Kushner and Ivanka to avoid the legal troubles in which Donald currently finds himself tangled.