The Medical Emergency That Nearly Cost Chad Michael Murray His Life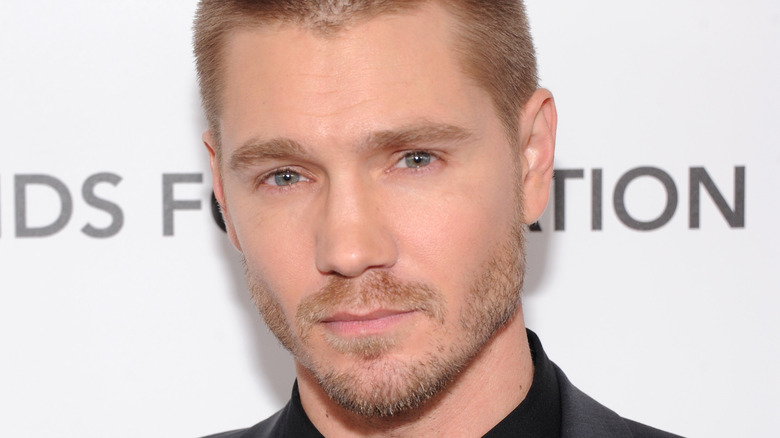 Jamie Mccarthy/Getty Images
You may recognize Chad Michael Murray from his time on the hit television series "One Tree Hill." Murray became an overnight heartthrob when he took on the role of Lucas Scott on the show, which ran from 2003 through 2012. What you may not know about him, however, is that he almost died when he was 15 years old. The actor opened up about the traumatic experience during an interview on SiriusXM's "The Jess Cagle Show" back in 2019. "They didn't know what was wrong," he said, referring to the doctors who were running tests on him after he had fallen ill. 
"This sounds so stupid — and trust me, I'm not on an ego trip when I say this — but because I was in physical good condition, my abdomen was tight and when I started bleeding internally, my stomach didn't expand," Murray, who was a high school football player at the time, continued. "Basically, my abs kept it flat so the doctors couldn't tell I was bleeding. They saw my red and white blood cells dropping but they didn't know where it was going," he added. Come to find out, Murray's intestines had twisted. A rare but extremely serious condition, according to the University of California San Francisco' Department of Surgery, that is considered life-threatening. Indeed, Murray says that the medical emergency almost killed him.
Chad Michael Murray says a priest came to the hospital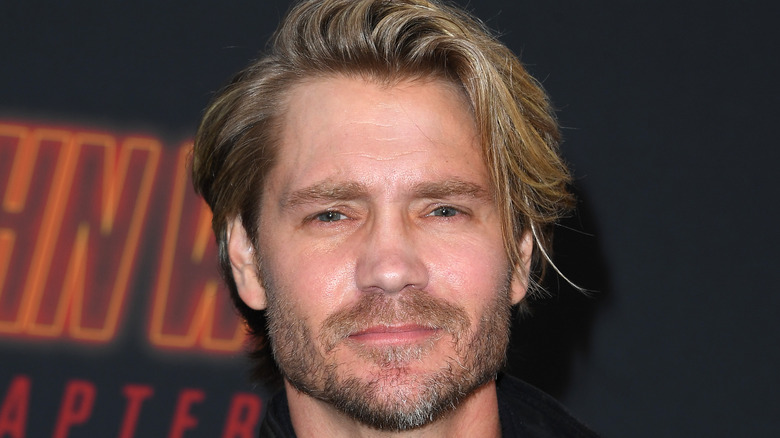 Steve Granitz/Getty Images
Chad Michael Murray's condition was so bad that his family was actually worried that he wasn't going to make it. "I almost died," Murray said on "The Jess Cagle Show." He recalled, "They had a priest at the end of my bed. I remember, it was the only time I ever saw my dad cry." Although Murray didn't go into detail, symptoms of volvulus, which is the twisting of the colon, can include things like abdominal cramping, constipation, nausea, and vomiting, per the UCSF Department of Surgery. Generally speaking, a twist in the colon prevents things from working their way from the stomach out of the body, which can cause extreme discomfort. Oftentimes, a patient will experience things coming back up versus being worked down and out.
There are a series of tests that doctors can perform, including scans, that can help diagnose a twisted intestine, but they have to move fast. Complications such as shock or sepsis can result in death, according to the National Institute of Health. Once doctors diagnose a patient with volvulus, there are a handful of ways it can be treated. Commonly, the patient will need surgery to untwist the colon. Fortunately, Murray's life was spared, and he credits one person in particular. 
Chad Michael Murray says a nurse saved his life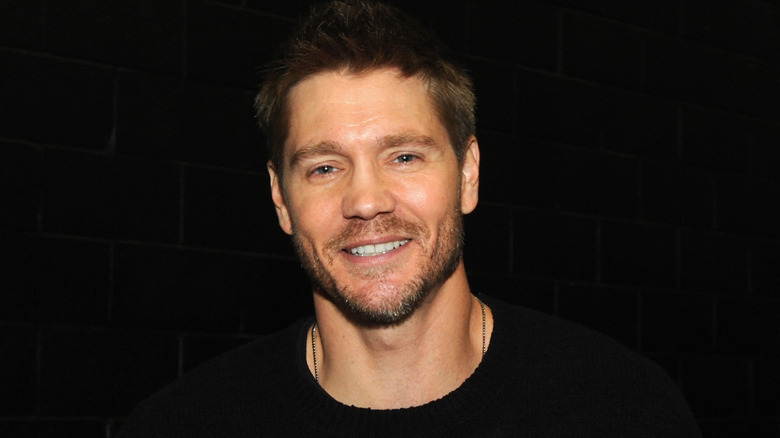 Bobby Bank/Getty Images
Chad Michael Murray says that there was a nurse at the hospital who saved his life. "She got four units of blood and saved my life that night, against the grain. She just did it. She locked the door, gave me four units of blood, and saved my life," Murray said on "The Jess Cagle Show." These days, Murray pays particular attention to his health and well-being, making sure that he's eating right and working out. He also said that he doesn't drink alcohol. He and his wife, Sarah Roemer, whom he married in 2015, live a fairly private life at home with their soon-to-be three children. Murray took to Instagram in July 2023 to share the exciting news. "Baby #3 loading...," he captioned a photo of Roemer showing off her baby bump.
Aside from jumping back into the newborn phase, Murray has quite a few projects lined up. According to his IMDb page, he's set to star in a rom-com called "Mother of the Bride" and the third installment of the thriller series "Fortress." We're glad everything worked out!