Why Taye Diggs Left This Role As Billy Baker On All American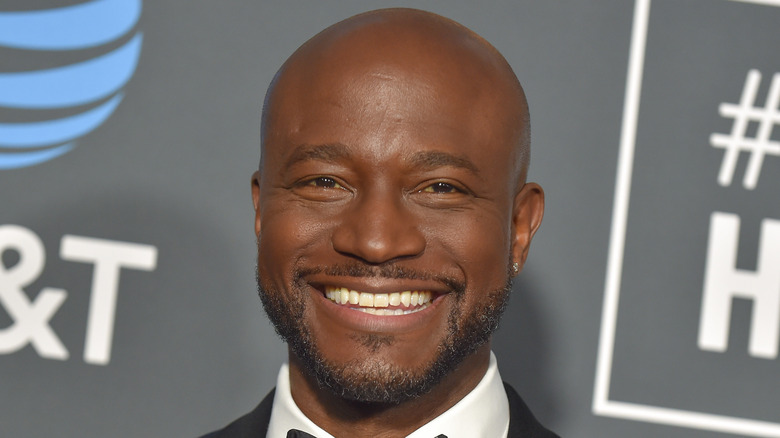 DFree/Shutterstock
For five seasons, Taye Diggs played the role of Billy Baker on The CW's "All American" and drew viewers into his own story as the head football coach. Then, in the penultimate episode titled "Time," Baker refused a lucrative coaching position elsewhere and decided to continue teaching at the high school. However, the unthinkable happened when he returned to his hometown and the bus crashed. Tragically, Coach Baker died. 
Even though Billy died a hero by saving a student's life, many viewers were shocked by his death. They took to social media and lamented the loss of their beloved coach. Some took to Diggs' Instagram, crying out with messages like, "Make it make sense! Why would you ever leave us like that Coach Baker? You got me in here crying like I lost my dad ... Chile my heart can't take it." Another one read, "We need answers! The math ain't mathing Mr Baker." 
Diggs and executive producer Nkechi Okoro Carroll shared the whys and hows in a candid interview about the actor leaving the show. They also shared Diggs' reaction to the way that his character was written off the TV series "All American." 
Taye Diggs loved Billy Baker's swan song
Taye Diggs spoke to TV Line about why he left "All American." "The Best Man" actor shared that it wasn't a hasty decision and that he had already known in the middle of the fourth season that he was ready to lay Coach Billy Baker to rest. He said, "I was having a great time. It was just a feeling that I got, and I just honored that feeling."  He and showrunner Nkechi Okoro Carroll had an open conversation about him exiting the show, and doing it in a way that paid tribute to the character he portrayed. 
Diggs said, "The easiest choice would have been for me to teach at some college, but then given the intensity of the relationships between me and my family, and me and the team, it would not make sense if I was still alive and wasn't still in contact with these children of mine... When I was told how I was exiting, I was impressed."
Carroll shared, "He said, 'I never, in a million years, imagined it would be that kind of heroic sendoff.'" Diggs also addressed his fans and his "All American" cast mates on Instagram and thanked them for their support and energy. He also thanked Carroll, saying, "THANK YOU, NnKe For such a graceful exit and for altering the trajectory of my life as an actor, parent and a human being." Evidently, Diggs left the job a happy camper.
Taye Diggs talks possible return and tapped for new project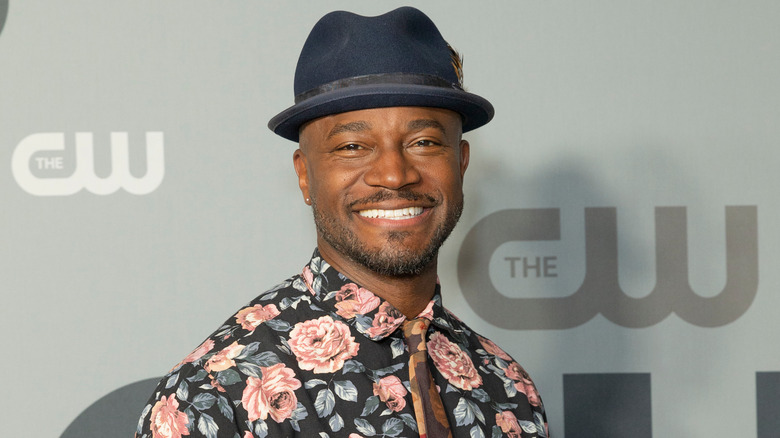 Lev Radin/Shutterstock
When Taye Diggs exited The CW's "All American," viewers were devastated. Of course, it wasn't long before die-hard fans came up with possible plots for him to return to the show. One such person took to Instagram and wrote, "You know you can still come back to all American right?! Hear me out 1. We aint find a body 2. He couldve lost all memory 3. Billy was in a cabin resting while healing."
 And while those are all plausible solutions to Coach Billy Baker's untimely demise, Diggs revealed that there may be a more credible reason for him to return in the future. Speaking to TV Line, he was asked if he could appear in future episodes as a ghost or in a flashback scene. The father of one shared that there was a possibility that Billy could come back "in the context of the boys are struggling, and they kind of envision me giving sage advice."
As for Diggs, he's already moved on to a new project. Deadline reported that he has been tapped to appear in the BET+ true crime film series "Love & Murder: Atlanta Playboy." Diggs has seemingly moved on from one dead character to another.