The Sweet Tattoo Taye Diggs Got For His Son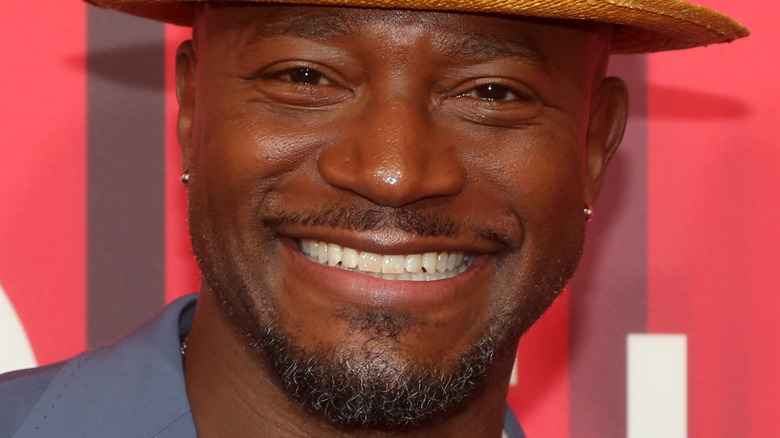 Bruce Glikas/Getty Images
Besides his life as a multi-hyphenate superstar, Taye Diggs' personal life revolves around his job as a dad. Diggs' son shares a son with ex-wife Idina Menzel, Walker Nathaniel, who was born in 2010. Walker is his father's pride and joy to whom he is passing his love of so many things on to, particularly his love of reading, via Parents — fitting for the author of five children's books!
"As a Black father, the challenges of parenting can look different, especially when it comes to helping your kids navigate the world and their identity," Diggs told the outlet. In reference to his character on the Netflix series "All American," he adds, "That's something that Coach Billy Baker has had to deal with in the show, but it's also something I and other Black parents experience as well." 
The books Diggs has written, alongside his childhood best friend Shane W. Evans, focus on the idea of identity for Black and mixed-race kids. These books serve as wonderful tools for families to use for learning opportunities. And, for Diggs, his identity as a father is paramount to who he is. So much so, in fact, that he wears his love on his sleeve — literally.
Diggs has a designated Walker arm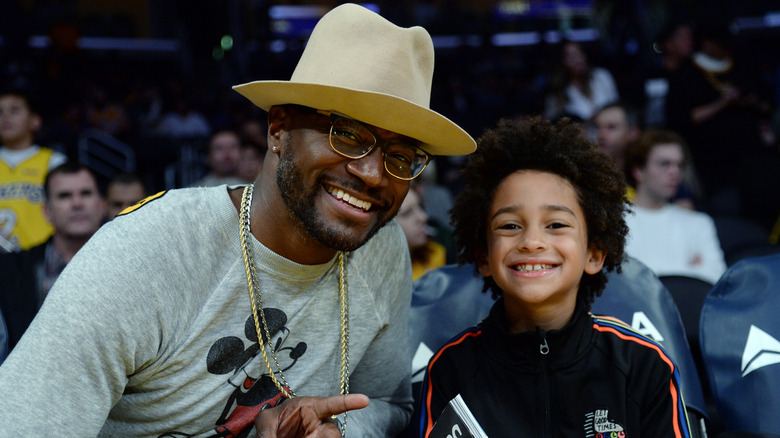 Kevork S. Djansezian/Getty Images
Like many artists, Taye Diggs is a fan of body art. He currently has 13 tattoos including several pieces of art made by his son Walker. What is particularly special about Diggs' body art, however, is that he has two matching pieces. On his right arm, he has a tattoo that says "Daddy loves Walker" while on his other arm it reads "Walker loves Daddy," per Body Art Guru.
Diggs got the "Walker loves Daddy" piece in 2015, written in adorable 5-year-old Walker's handwriting. He told HuffPost Live at the time that it was his favorite tattoo and that his left arm was "Walker's arm," per US Weekly. "My little dude wrote 'I love Daddy' a couple of months ago. It's going to be there forever — it's my favorite tattoo," he told the outlet via US Weekly. The too-precious backward D's are almost too cute for words. According to Body Art Guru, Diggs also has tattoos created by Walker that include some hand-drawn dinosaurs and the little boy from Diggs' "Chocolate Me" book.
Insomnia has been part of Diggs' parenting life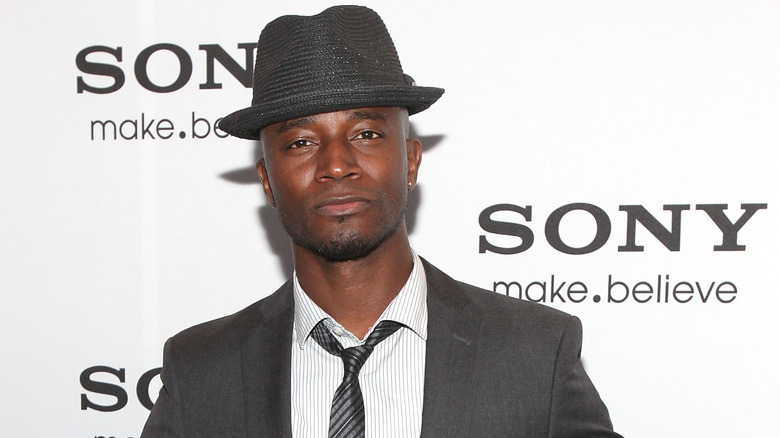 Ben Hider/Getty Images
While Taye Diggs is not shy about how incredible parenthood has been, he's equally honest about the pitfalls of it too. Namely that he's struggled with insomnia ever since his son Walker was born in 2010. "This insomnia started when Walker was born," he told the People Every Day podcast. "He wouldn't sleep all the way through the night, so I wouldn't know how many hours I would be awake, and then I'd have to work the next morning."
Diggs is currently in a partnership with Idorsia Pharmaceuticals to emphasize how much treatment can make life with insomnia better, according to Essence. He admitted to the outlet that it can be difficult to say that you need help or a doctor when dealing with something like this. He added that after adding yoga and meditation to his routines he still couldn't sleep until he turned to medication to ease the struggle. He told Essence that sleep is self-care so by doing what you can to take the best care of yourself doesn't just impact you, it impacts everyone around you too. "Thankfully, I had my son to remind me of that," he told the outlet.