Why Kevin Jonas' Wife Danielle Turned Down Joining RHONJ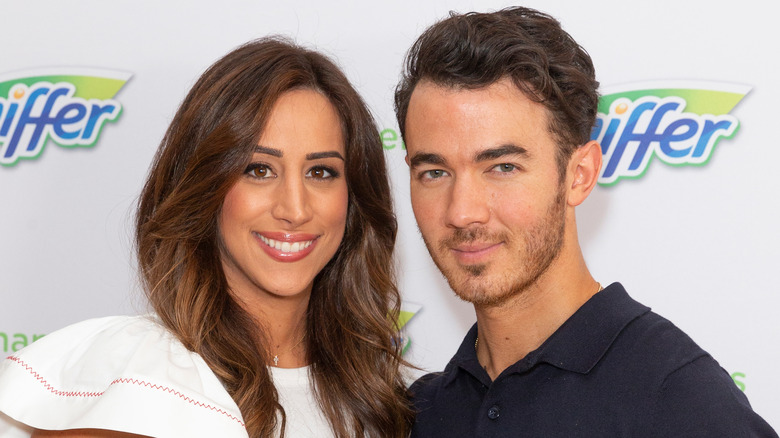 lev radin/Shutterstock
Danielle Jonas, Kevin Jonas' wife, didn't accept Bravo's offer to join "The Real Housewives of New Jersey." One thing the Jonas Brothers have always stressed — besides the fact that Nick Jonas is responsible for originally breaking up the band — is how much they love their home state of New Jersey. In 2019, the brothers spoke to MTV and revealed that their first big comeback show would be held in their birth state. "In a different way for us, we're going back to our roots," said Joe Jonas. "We're playing The Stone Pony here in New Jersey. We just waited for the right VMA to show up again. It's a special venue, and so many iconic artists have started their careers here."
According to The Montclair Girl, Nick and Joe are even planning to move their families back to Jersey, possibly all on the same street. Of course, Kevin and his wife have spent most of their relationship in New Jersey, partially because of Danielle's insistence. "I got a year not in New Jersey," revealed Kevin during a New Jersey Monthly interview. "Most of my work was elsewhere." But now that they've settled down, they're as happy as can be. "It's been a blessing — really nice for us to have a safe place here and a community around us," he added. 
Given these facts, it's no wonder Bravo once approached Danielle about appearing on "RHONJ." Unfortunately for them, she decided to pass on the opportunity.
Danielle Jonas thinks the 'RHONJ' cast would 'kill' her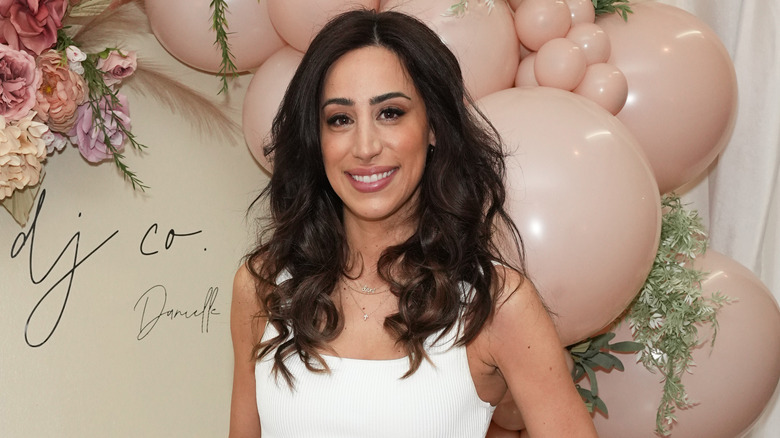 John Nacion/Getty Images
Kevin and Danielle Jonas' sit-down with "The Lady Gang" podcast was released in July 2023. And while the famously private pair got quite candid with the hosts, even revealing whether or not they'd put their kids into show business, the conversation eventually turned to Danielle's interest in appearing on "The Real Housewives of New Jersey." There was no need to speculate, however, as she had already turned down Bravo's offer. 
"I think I would die in it. I think they would, like, they would kill me," Danielle revealed. Kevin seemed to agree, adding that Danielle joining the cast would be like "bringing the lamb to the slaughter over there." And though Kevin's initial doubt then turned to a vote of confidence, Danielle probably made the right choice for herself and her family.
Those who tuned into the couple's former reality show already know Danielle is definitely a sensitive soul, so we can't really blame her for not wanting to square up against "The Real Housewives of New Jersey" cast members — especially Teresa Guidice. Can you imagine? Plus, it's not like she really needs the income. In addition to being a successful jewelry designer, Danielle's also an author. Plus, her famous hubby is worth $40 million, according to Celebrity Net Worth. So yeah, hard pass.
Being a Housewife isn't for everyone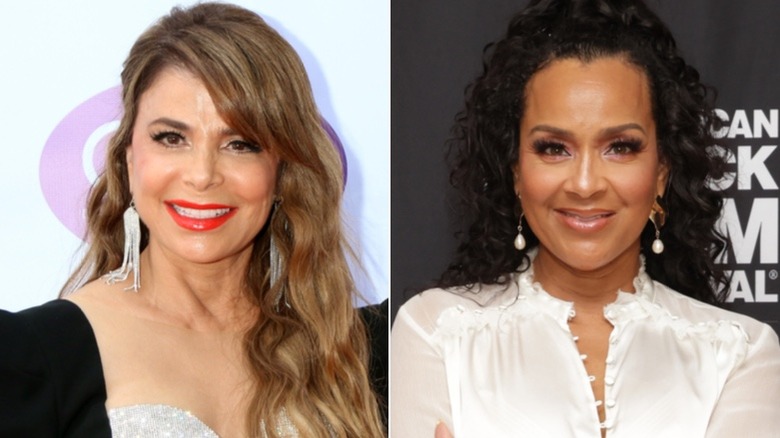 Mireya Acierto/Getty & Kathy Hutchins/Shutterstock
As far as reality TV networks go, Bravo is definitely the crème de la crème. But not everyone who's been approached to star in its shows has been over the moon about inviting Bravo's cameras into their personal lives. Over the years, several celebs have spoken out about turning down offers to appear in its various shows. 
During an interview with The YBF, actor Lisa Raye revealed that she turned down an opportunity to appear on an unnamed Housewives franchise. "I politely gave them the 'No Thank You,'" shared Raye. "I actually have a legitimate career." She continued, "I'm really not a fan of reality TV right now. It's so much buffoonery and so much negativity that I'm shocked at the s**t that they show."
In May 2023, Paula Abdul announced she'd declined a starring role on "The Real Housewives of Beverly Hills" because she doesn't want to be the entertainment. "I've been humbled," Abdul told Entertainment Tonight. "I got a kick out of it that I was ever even asked. However, I like to be the one on the couch with the popcorn, watching with my dogs." The "American Idol" alum continued, "I feel like I've been on reality television for a long, long time. Being part of history, making shows, and being able to be a mentor, it's been joyful."