What We Know About Beyonce's Half-Brother Nixon Knowles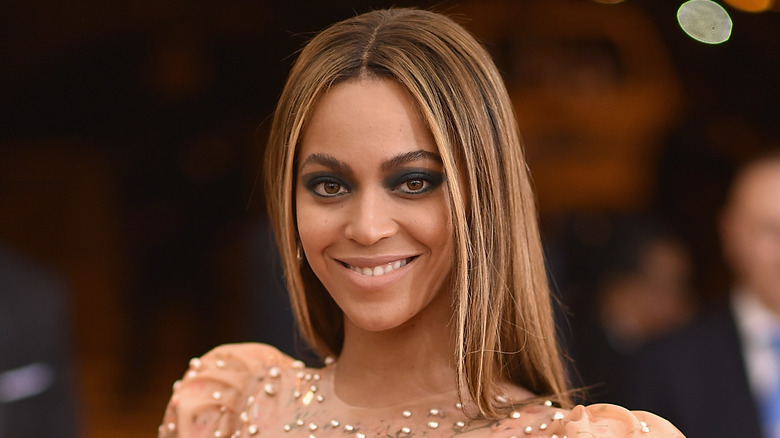 Dimitrios Kambouris/Getty Images
If there's anything to know about Beyonce (aside from her bottomless pool of talent, of course), it's that she loves her family fiercely, especially her sister Solange. They are each other's best friends and number one cheerleaders, never failing to publicly acknowledge one another when they reach milestones. When Solange became the first black woman to write a composition for the New York City ballet, Beyonce wasted no time gushing about her sister on Instagram. "My beloved sister, there are no words to express the pride and admiration I have for you. You are a visionary and one of one," she penned. "The piece you composed is phenomenal. I love you deep." She added, "Might I suggest you don't f**k with my sis."
Queen Bey is close with her parents, too, although her relationship with her dad, Mathew, was reportedly strained after she had fired him as a manager – allegedly due to theft. She also reportedly strayed further from him after it was found that he had a love child with another woman while still married to her mom, Tina. That love child is her lesser-known half-brother, Nixon Knowles. And Despite residing around 10 miles from each other, they appear to have a distant relationship.
Beyonce and her half-brother don't have a relationship with one another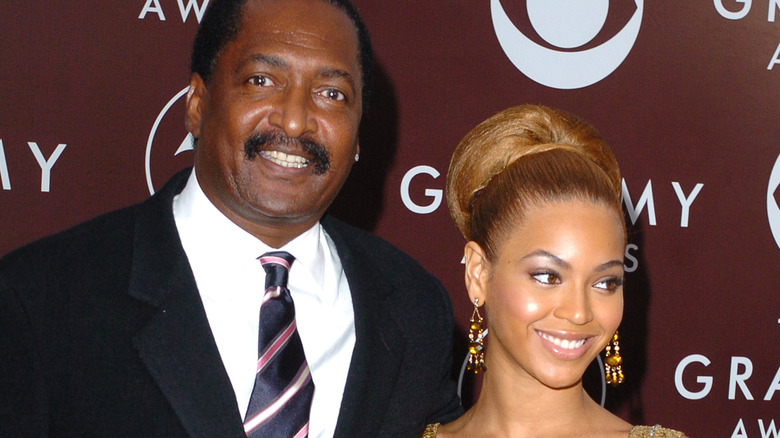 Steve Granitz/Getty Images
In 2009, TMZ dropped a bombshell report alleging that Mathew Knowles was hit with a paternity suit by former actor Alexandra Wright. The outlet later confirmed he was the father — and ordered him to pay Wright a hefty sum in child support. He didn't always follow through on the payments, though, and it was later revealed that Wright and their son, Nixon, had no choice but to live in a homeless shelter.
Speaking with InTouch Weekly in 2014, Wright admitted that they had been struggling to make ends meet and that no one in Mathew's camp, including Beyonce, dared to offer assistance. She also claimed that Nixon wanted nothing more but to form a rapport with the Knowles family. "Nixon deserves to know his family, and I hope one day he will meet his sister Beyonce," she said at the time. "I can't imagine how Beyonce feels knowing she has a homeless brother. I know if I were in the same position, I would reach out. Maybe she is too busy."
Wright, however, clarified that she never wished for the singer to compensate for what her father failed to do. "I don't expect Beyoncé to take accountability. It's not her problem. It's not her situation," she dished to Inside Edition, adding that Mathew once suggested that she allow Nixon to be raised by Beyonce and Jay Z instead. It didn't happen, of course, but she wanted Nixon to meet her half-sister someday anyway.
Nixon's mom claims he asks why Beyonce doesn't 'love' him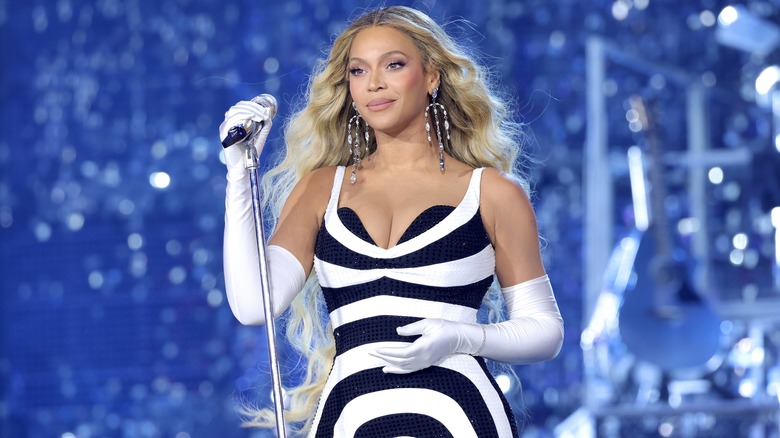 Kevin Mazur/Getty Images
To this day, it appears that Beyonce is still estranged from her half-brother Nixon, with Alexsandra Wright insinuating that Nixon is now at the age where he's starting to question why he doesn't have a relationship with his father's family.
In an interview with The Sun, Wright disclosed that she and Nixon had to live in a mobile home 10 miles away from Beyonce, but even then, the "Cuff It" singer failed to reach out, leaving Nixon wondering: "Why doesn't that person love me?" She still hopes they'll be able to form a relationship in the future, perhaps even just through social media. "They have Snapchat and all that," Wright added. "I think they will find a way to open up and have that conversation."
The former actor told the outlet that Nixon never had a normal childhood. "People will ask him straight up at school, 'Are you the brother?' Whatever they can Google they will ask him directly and even the grown-ups will take pictures of him," she claimed, noting that she would always remind him that "fame does not equal happiness" and that he shouldn't be jealous of his sister no matter her status. "But it's hard to see people living as billionaires. What does that kid think when I am working 16 hours a day and trying to get accounts paid? How does it feel?" But at the end of the day, Wright said: "Beyonce is a lovely person and she has never done anything to harm me."