General Hospital: How Many Times Has Vanessa Marcil Been Married?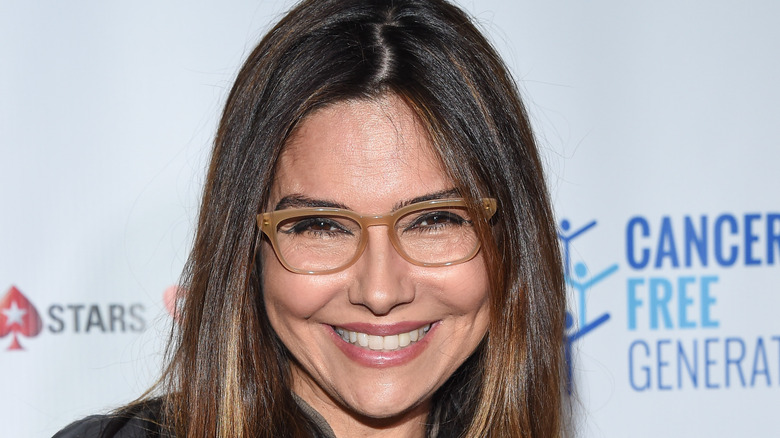 DFree/Shutterstock
As a former soap opera actor Vanessa Marcil is no stranger to drama — and romances. Marcil shot to fame with her portrayal as Brenda Barrett on "General Hospital" when she first appeared in 1992 and would go on to star in the soap until 2003. She was also well-known for her role in "Beverly Hills, 90210," where she met her on-screen love interest, Brian Austin Green. The two started dating shortly after and got engaged in 2001. The following year, they welcomed their son Kassius Lijah but ended their engagement in 2003.
The former couple's rocky split became messy when Green sued Marcil for $200,000, claiming he had loaned her the amount but had never been paid back, per E! News. As reported by Page Six, Marcil then slammed Green publicly, claiming he was an absentee father to Kassius, to which he responded, "So, I can't tell you all how frustrating it is to read continued lies from a 50+ year old woman on social media like she is still in high school. She has never in her life been someone to walk the walk. Talk is cheap."
While Marcil's contentious relationship with Green was what made headlines, many may not know that she was married once before him to another famous actor, and to another after her failed engagement to the "Beautiful Disaster" star.
Vanessa Marcil and Corey Feldman had a secret brief marriage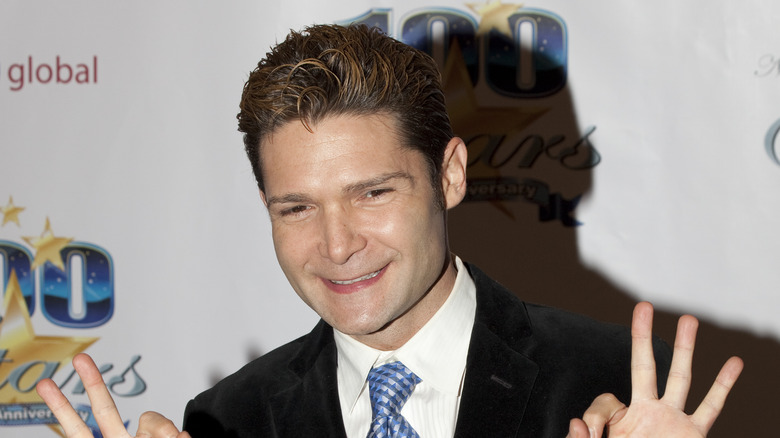 Charles Edwards/Shutterstock
Way back before there was social media of any kind, Vanessa Marcil and Corey Feldman secretly got married in 1989. However, it wasn't a serious union and they never lived together as husband and wife. "We were kids. I was 18, it was puppy love and we thought it would be fun to fly to Las Vegas at 3 o'clock in the morning and get married. Corey was going through his little teen-heartthrob period, " Marcil told Soap Opera Digest. Although she stated that they were legally married for around three years, they never "really did any of the married stuff." Marcil continued, "Really, how much of a marriage can you have at 18?"
Marcil had previously stated that her marriage with Feldman wasn't real and was a "joke" they played on their friends. "We were messed-up kids, you know? Now that I'm in the public eye, it's turned into this whole wrong rumor. To say that we were really married is completely not true," she declared, per Entertainment Weekly. The couple divorced in 1993 and after Marcil's disastrous relationship with Brian Austin Green, she married yet again.
Vanessa Marcil was married to Carmine Giovinazzo for three years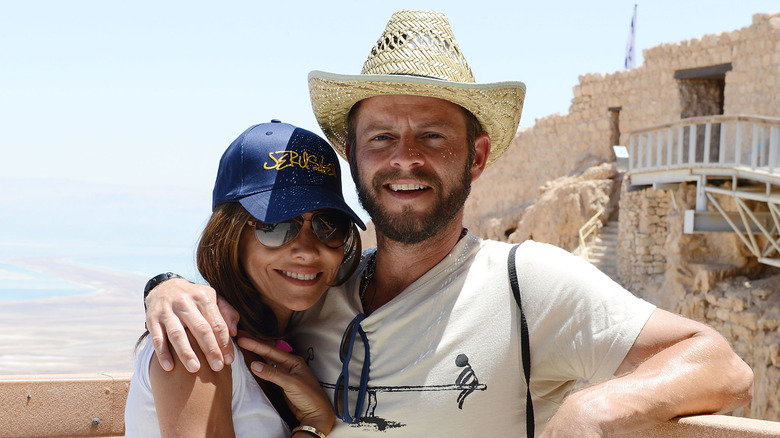 Michael Kovac/Getty Images
Vanessa Marcil found love again with another actor — "CSI: NY" star, Carmine Giovinazzo. The two started dating in 2009 and got married a year later in July 2010. "They were married in New York on Sunday night with family and close friends," Marcil's rep told Us Weekly. Marcil's son Kassius, who she shares with her ex-fiancé Brian Austin Green, was in attendance. The "General Hospital" star shared with TV Guide that she had not one, but several weddings with Giovinazzo. "We've had a few different ceremonies, including one for our east coast family and one for our west coast family," she revealed.
Sadly, Marcil and Giovinazzo experienced pregnancy losses throughout their marriage. In a tweet written by the "CSI: NY" star on Marcil's account, he shared, "V has had a miscarriage. our second one this year. thanx for the love and prayers..............CDG." In 2012, TMZ reported that Marcil filed for divorce from Giovinazzo, citing irreconcilable differences. A year later, their divorce was finalized.
Marcil is currently engaged to a deputy sheriff whom she calls MC. In 2021 she shared snaps on Instagram of the day he proposed. "I got engaged at 6 a.m. on the side of the road after driving 11 hours all night to see MC. I had just wrapped a movie and drove straight from set. When the sun came up I pulled over and he got on one knee," she shared. Here's to hoping the third time's the charm for Marcil!