Who Is Phil Mattingly, The New CNN Anchor Replacing Don Lemon?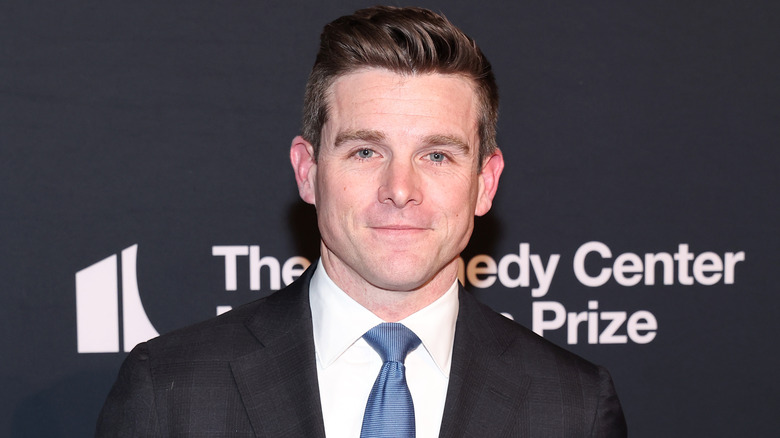 Paul Morigi/Getty Images
Meet Phill Mattingly, the new host replacing Don Lemon on "CNN This Morning." Back in April, pop culture enthusiasts were left shocked when Lemon was ousted from CNN after 17 years. "Don will forever be a part of the CNN family, and we thank him for his contributions over the past 17 years," said former CNN CEO Chris Licht in a statement. While the well-known anchor was no stranger to controversies throughout his time at the network, his firing resulted in surprised reactions from viewers. "After 17 years at CNN, I would have thought someone in management would have had the decency to tell me directly," Lemon tweeted at the time. "At no time was I ever given any indication that I would not be able to do the work I have loved at the network."
After Lemon's departure, Mattingly stepped in as temporary co-host alongside Poppy Harlow. However, on August 14, the network announced that he would be transitioning from fill-in to permanent host of "CNN This Morning." "Today is a really great day for the CNN family, for this show, for me, we get to officially welcome Phil Mattingly as co-anchor of CNN This Morning," Harlow said at the start of the news program. In response, Mattingly said: "I'm thrilled. Let's go do important, nuanced reporting with depth work." In light of Lemon's old seat officially being filled, we wanted to dive into Mattingly's history and personal life.
Phil Mattingly was CNN's Chief White House correspondent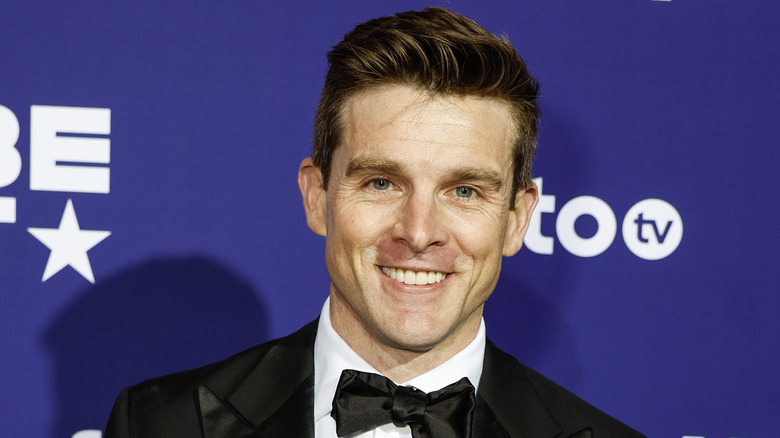 Tasos Katopodis/Getty Images
Before becoming the co-host of "CNN This Morning," Phil Mattingly curated an impressive journalistic portfolio over the years. In 2010, he got his big break at Bloomberg as a print reporter. The news talent swiftly worked his way up the ladder, transitioning from writer to on-air correspondent. After five years working at the news organization, Mattingly left to join CNN as a general assignment correspondent in 2015. "Bloomberg is a first-class organization with fantastic (and enormously talented) people. Will miss it quite a bit," he wrote on Twitter. Mattingly's journey with CNN has been full of groundbreaking reporting, ranging from his coverage of the COVID-19 pandemic to the many controversial moments of the Trump presidency.
However, his biggest feat at the network — aside from his recent co-anchor title — was his role as CNN's Chief White House correspondent. In November 2022, the network promoted Mattingly into the role following Kaitlan Collin's departure. After earning his promotion, the celebrated journalist covered various stories regarding the Biden administration, including the President's handling of the Ukraine Invasion, the ongoing Biden age debate, and more. In a statement on Instagram, Mattingly opened up about his short time as CNN's Chief White House correspondent. "If I'm being honest, the role... was one I'd planned to work my tail off to hold onto for years to come," he wrote. "To call serving as CNN's Chief White House Correspondent an honor and a privilege would be an understatement."
Phil Mattingly was forced to shelter in the Capitol during January 6 riot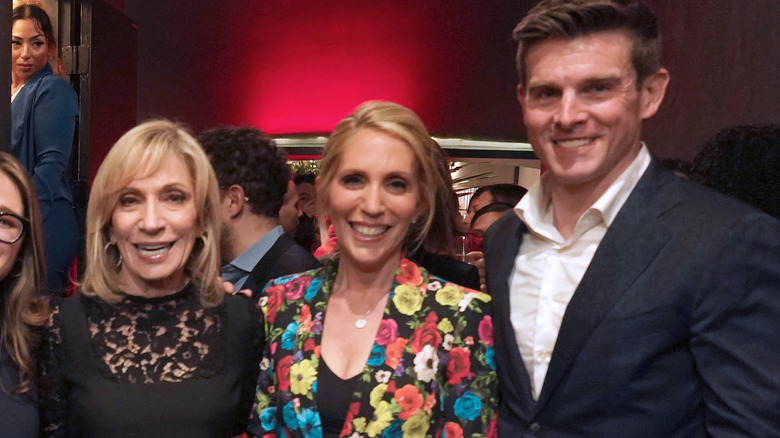 Leigh Vogel/Getty Images
While Phil Mattingly's career at CNN has been full of incredible highs, his time with the network has also included some tense moments, including him getting evacuated during the January 6 Capitol riots. In an interview with N Magzine, the acclaimed journalist opened up about how his typical day on the job turned into a terrifying situation. "I was in the Capitol, watching the electoral count process. Our cameras were in the Senate office buildings, which are directly across the street," he explained. "I got a text from a producer saying, 'You need to get to the cameras. There's some stuff going on right now.'" He went on to say that on his way to the cameras, he was stopped by Capitol security, who blocked his path and instructed him to go down to the basement.
When describing the Capitol riot, which he witnessed through CNN's coverage of the incident, Mattingly said that it felt like he was watching a sci-fi movie. "You're watching thousands of people literally breaking into the chambers on the steps," he explained. "Having covered the place and the building for so long, I would always tell my wife, 'I'm in the safest place in the world.' It was just completely unfathomable and surreal."
Mattingly is also a family man. He married his wife, Chelsea Mattingly, in 2010. The couple recently welcomed a daughter in 2022 and are already proud parents to two sons and another daughter, according to People.