Why Oprah Winfrey's Ex Randolph Cook Sued Her After Their Split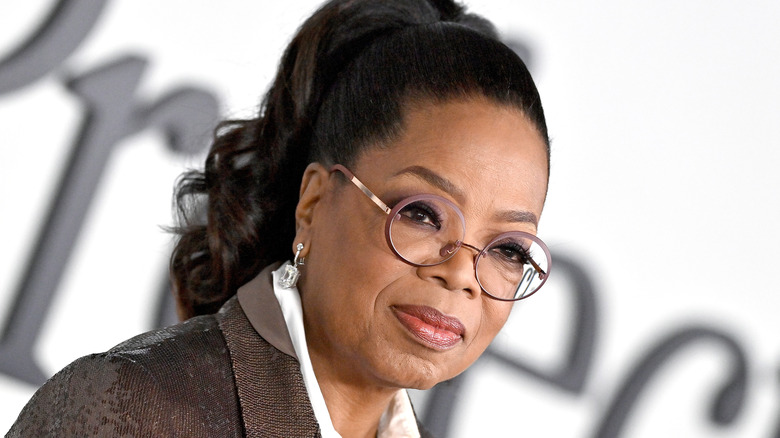 Axelle/bauer-griffin/Getty Images
The talk show queen is no stranger to lawsuits. Oprah Winfrey has been sued by a multitude of parties, from ex-flings to cattlemen. In 1998, a group of Texas ranchers sought to hold Winfrey accountable for beef prices plummeting to a 10-year low, costing them $11 million in lost revenue, CNN reported. The cattlemen believed she defamed the beef industry when she invited activist Howard Lyman on "The Oprah Winfrey Show" to discuss some of its controversial practices in April 1996 amid the mad cow disease crisis. But the jury didn't buy it, deciding Winfrey wasn't liable for the dip in prices. "Free speech not only lives, it rocks," Winfrey said outside the courthouse in Amarillo, Texas.
She also found herself in hot water in late 2007, just months after Winfrey opened the doors to a boarding school for girls near Johannesburg, South Africa. That November, a dorm matron was charged with more than a dozen counts of sexual abuse, The Guardian reported. Throughout the ordeal, Winfrey pointed the finger at headmistress Lerato Nomvuyo Mzamane for not bringing the accusations to her attention. In turn, Mzamane sued Winfrey for defamation in 2008, Reuters reported. Winfrey settled the case out of court in 2010.
While most of the legal cases brought against Winfrey related to her work in some form or fashion, some of them were a lot more personal. One in particular sought to expose all of Winfrey's dirty secrets. At least that's what Randolph Cook, a supposed ex-boyfriend, claimed. 
Randolph Cook wanted to write a book about Oprah
Randolph Cook claims to have lived with Oprah Winfrey in Chicago between January and May 1985, a period he says was marked by drug use, the Chicago Tribune reported. After they went their separate ways, Cook sought to write about the experience. But Winfrey blocked him from doing so, prompting Cook to file a lawsuit against her in January 1998. "Upon notification of my intent to publish my life story, Ms. Winfrey expressed outrage to the disclosure of truth and fact," Cook contended.
Cook sought $20 million on the grounds Winfrey slandered him by accusing him of lying. "I will fight this suit until I am bankrupt before I give even a penny to this liar," the National Enquirer quoted Winfrey as saying, according to court documents. He also argued she caused emotional distress. "She threatened everyone involved with my intended publication, causing great financial loss," he said. After filing, Cook amended the suit to include defamation and claims she interfered with prospective economic advantage.
The court dismissed the case, but some of its decisions were reversed on appeal. According to Kitty Kelley's "Oprah: A Biography," the case was set to go before a jury, but Cook dropped it before it got to that "at the behest of [my] dying mother." In 2007, he published his account titled "The Wizard of 'O': My Life With Oprah, The L. Randolph Cook Interviews." Winfrey claims she was never in a relationship with Cook.
Oprah Winfrey had previously admitted to using drugs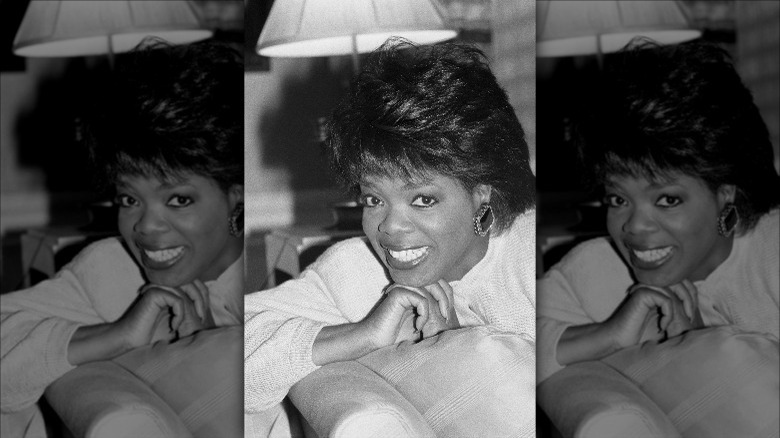 Bettmann/Getty Images
Randolph Cook's lawsuit came two years after Oprah Winfrey had come clean about using crack cocaine. "I was involved with a man in my 20s who introduced me to [it]," Winfrey said in a 1995 episode of the Oprah Winfrey Show during an exchange with four women who suffered from addiction. But Winfrey didn't consider herself an addict. "I always felt that the drug itself is not the problem but that I was addicted to the man," she said. "I can't think of anything I wouldn't have done for that man."
In his lawsuit, Cook argued Winfrey's national admission was an attempt to prevent him from sharing his story with the press. In the episode, Winfrey contended she was done with drugs after the breakup. It is unclear when the relationship ended, but Winfrey was in her 20s between 1974 and 1984, before Cook says he lived with her. "That is my life's great big secret that's always been held over my head," Winfrey said.
Winfrey admitted she had never come clean out of fear it would negatively affect her career. "It was such a secret because — I realize [with] the public person I have become — if the story ever were revealed, the tabloids would exploit it and what a big issue it would be," she said. Winfrey didn't address the issue further. "Oprah's words on the show are the best expression of how she feels," a spokesperson told the Los Angeles Times. 
If you or anyone you know is struggling with addiction issues, help is available. Visit the Substance Abuse and Mental Health Services Administration website or contact SAMHSA's National Helpline at 1-800-662-HELP (4357).