Why Rosie O'Donnell Apologized To Melania Trump Over Her Son Barron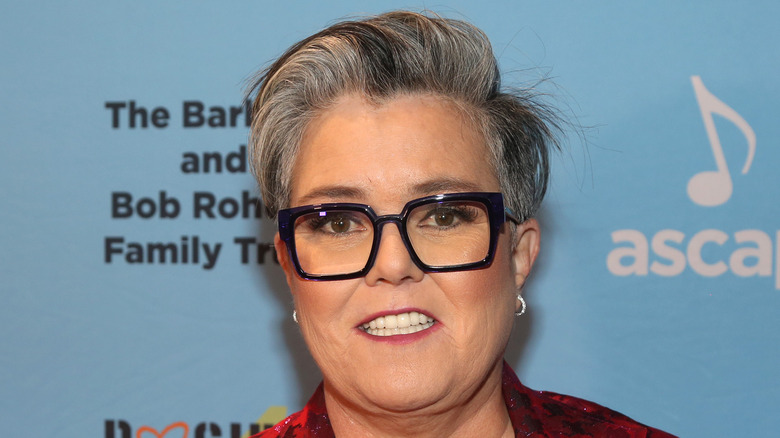 Bruce Glikas/Getty Images
The list of people who dislike former President Donald Trump can go on and on. And there are some high contenders who can potentially go at the top of that list, including Rosie O'Donnell. The two have had a long-standing feud that has even gotten Trump's family members, Melania and Barron Trump involved.
It all started in 2006, long before Donald was even considering running for president. After Donald let one of the Miss USA contestants slide after some reported bad behavior, O'Donnell had a strong opinion about it on "The View." This got back to the former president, who was not happy about O'Donnell's opinions. He told People, "Rosie will rue the words she said. I'll most likely sue her for making those false statements — and it'll be fun. Rosie's a loser ... I look forward to taking lots of money from my nice fat little Rosie." From 2006 on, Donald and O'Donnell engaged in a back-and-forth feud.
At one point, Donald even got O'Donnell's partner involved. In December 2011, the former president sarcastically expressed his concern toward the "A League of Their Own" actor's new fiancé. He tweeted, "I feel sorry for Rosie 's new partner in love whose parents are devastated at the thought of their daughter being with @Rosie — a true loser." The bad blood between the two got intense after Donald involved O'Donnell's partner, but the former co-host also stooped to the former president's level, even if she didn't really intend to.
Rosie O'Donnell publicly speculated Barron Trump was autistic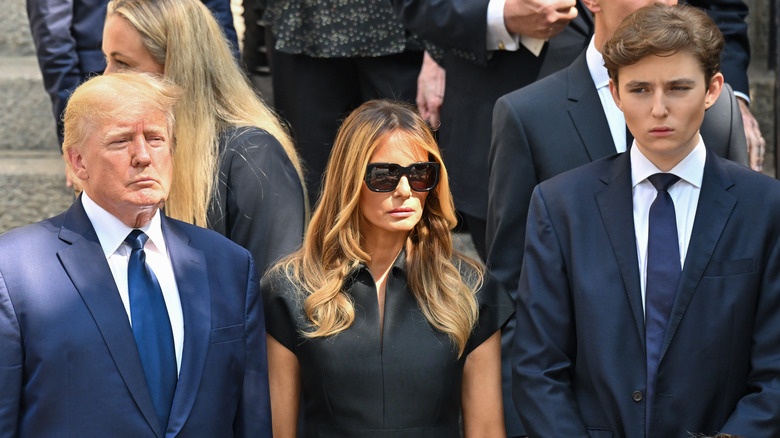 James Devaney/Getty Images
Melania Trump went into mama bear mode when Rosie O'Donnell spread rumors about her and Donald Trump's son, Barron Trump. According to New York Daily News, in 2016, the former "The View" co-host shared a video by an anonymous YouTube user suggesting Barron "could be on the autistic spectrum." O'Donnell shared her opinion about the speculation, saying, "Barron Trump Autistic? if so – what an amazing opportunity to bring attention to the AUTISM epidemic." While Donald and O'Donnell have gone at it for years, many felt the actor was out of line by adding to the rumors that Barron was autistic.
O'Donnell's comment reached the former first lady, who — through her lawyer — demanded that it be taken down, per New York Daily News. According to TMZ, the anonymous user who shared the video apologized to Melania. He shared, "It was incredibly irresponsible of me to diagnose Barron Trump using a selection of misleading videos." But even though the user of the YouTube video apologized, many were still waiting for O'Donnell to do the same.
Eventually, "The View" co-host took to Twitter to apologize to Melania and Barron. She wrote, "I apologize to @MELANIATRUMP – i was insensitive in my RT – i am sorry for the pain i caused – it was not my intent – i am truly sorry." It's unclear whether Melania accepted O'Donnell's apology, but the situation definitely created more of a rift between the two.
Rosie O'Donnell didn't stop calling out the Trumps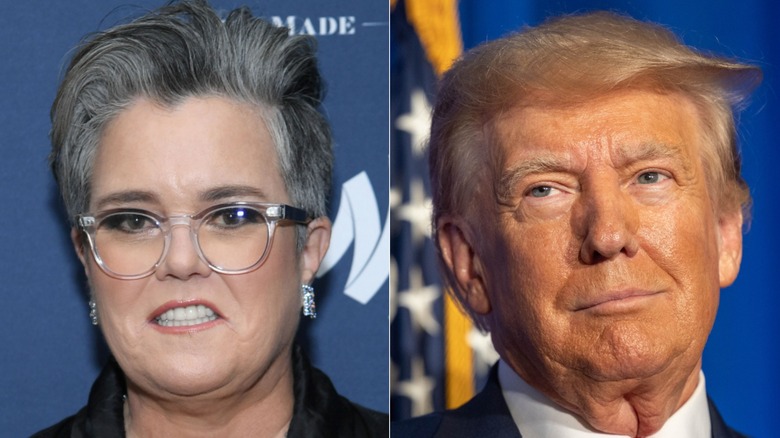 Dimitrios Kambouris & Scott Eisen/Getty
Even though Rosie O'Donnell received a ton of backlash for her comment about Barron Trump, it didn't stop her from being vocal about her dislike for the Trump family. Just months after she spoke about Barron, "The View" co-host was back to calling out former President Donald Trump. In January 2017, O'Donnell shared a tweet calling Donald "mentally unstable" after he reportedly kicked out a biographer from a golf course who wrote a book criticizing the former president. Throughout the years, she has continued to make comments about Donald. And at one point, she even offered Melania some marriage advice.
In March 2017, Melania shared a quote of hers on Twitter. The tweet read, "I urge you to not be afraid to fail – as failure will never have the power to define you, as long as you learn from it." O'Donnell shared a series of tweets criticizing Melania and Donald, but one in particular stood out. In one tweet, the former "The View" co-host responded to Melania, sharing, "- which is y u need to divorce him – take ur son n parents and FLEE." O'Donnell may be biased in her relationship advice to the former first lady as she and Donald have never seen eye to eye. That said, as we know, she's never been one to be afraid to share her opinion.