The Heartbreaking Tale Of Christopher Reeve's Wife Dana Reeve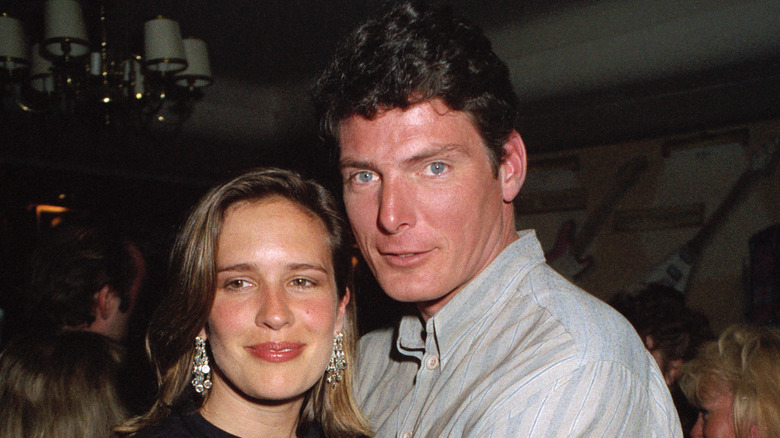 Dave Benett/Getty Images
Christopher Reeve became an icon when he starred in the "Superman" movies, and the romantic fantasy film "Somewhere In Time." He was paralyzed after a 1995 horse-riding accident, per the New York Times. After the accident, Dr. John A. Jane, Reeve's surgeon told the publication, "The extent of the damage is not known. At this time, it is premature to speculate about his long-term prognosis." 
Reeve would remain paralyzed for the remainder of his life, and he would become a major activist through The Christopher & Dana Reeve Foundation, which funds research for those afflicted with paralysis. He passed away in 2004 due to a heart condition per ABC.
At the time of his death, Dana Reeve released a statement. "On behalf of my entire family, I want to thank Northern Westchester Hospital for the excellent care they provided to my husband. I also want to thank his personal staff of nurses and aides, as well as the millions of fans from around the world who have supported and loved my husband over the years." 
Tragically, Dana faced a life-threatening health issue that would take her life only two years later.
Dana Reeves died from lung cancer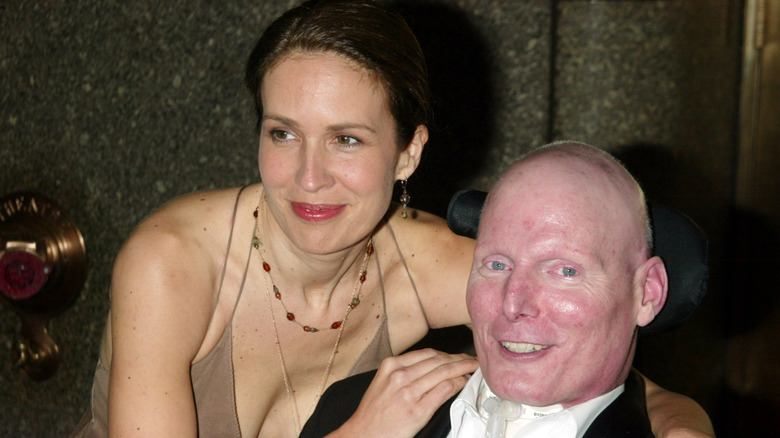 Jim Spellman/Getty Images
Dana Reeve died of lung cancer in 2006. She was only 44 years old. Dana went public with her illness in August of the previous year. In a statement addressing her illness, the "Above Suspicion" star referenced her beloved Christopher's memory. "Now, more than ever, I feel Chris with me as I face this challenge," said Dana. "As always, I look to him as the ultimate example of defying the odds with strength, courage, and hope in the face of life's adversities." 
Dana's death left her and Christopher's only child together without any living biological parents. Will Reeve was only 13 when his mother died. Christopher also had two kids from a previous relationship.
According to Mary Ellen Mark, Dana devoted her final days to making sure that Will's friend's family was prepared to take him in after she passed away. In 2018, Will Reeves published an open letter to his 13-year-old self and spoke on how well things had turned out. "How lucky are you that in her final moments, when she finally had to accept that she was dying, Mom knew where to put you?" wrote Will (via CBS). "She signed you over to the Pucci's, your next-door neighbors, your second family, and now your adoptive family. You'll move in with them and love them as fiercely and fully as they love you."
Dana's cancer battle made her feel closer to Christopher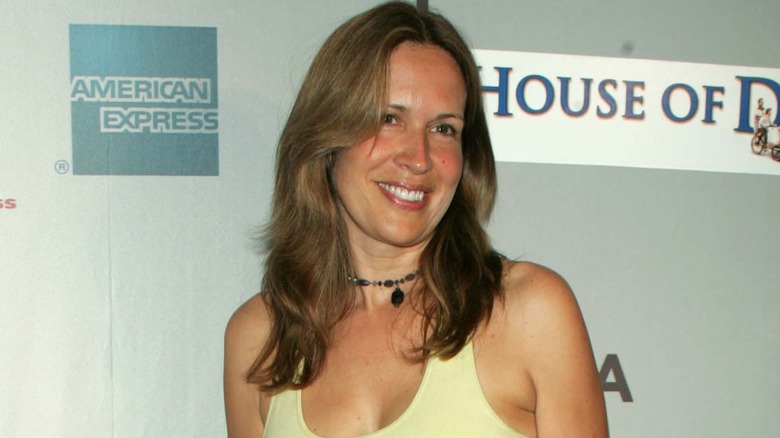 Jim Spellman/Getty Images
Although Christopher and Dana Reeve faced insurmountable odds, they made the most of their time together. As reported in the book "Somewhere In Heaven: The Remarkable Love Story of Dana and Christopher Reeve" by Chris Anderson, Dana not only supported Christopher through his disability, she helped convince him to live during his lowest moments. "She said 'I still love you,'" said Anderson during a CBS interview. "Then she made a pact with him. 'Hold on for two years, if you still feel this way two years, for now, we will reconsider this question.' She said that was just a sales ploy."
After Christopher's death, Dana spoke with the Wall Street Journal and revealed that her cancer battle helped her to better understand his daily struggles. "Not that cancer is like paralysis, but it is an ongoing, stressful, sometimes debilitating condition that alters your daily life and how you perceive the world," said Dana. "As a caregiver, I always thought I had empathy for Chris's situation, and certainly one family member's disability affects the whole family dynamic in myriad ways. But as I go through various tests and discomforts and uncertainty about the future that cancer can bring, I feel a strong, visceral connection to what Chris went through."