The Reason Steve Carell Left The Office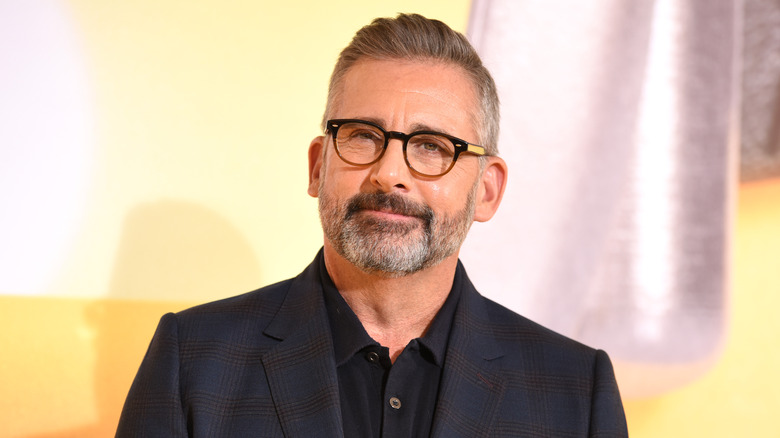 Araya Doheny/Getty Images
From 2005 to 2011, Steve Carell starred in "The Office" as Michael Scott, the manager of the fictional Dunder Mifflin paper company's Scranton, Pennsylvania, branch. Back in 2007, Carell opened up about playing the fan-favorite character in the hit sitcom at The Paley Center for Media. "I think he's a man who clearly lacks self-awareness," Carell said of the part. He went on to say, "It's really fun to play, obviously, because he can pretty much get away with saying anything."
Carell was nominated for six Emmys by the Television Academy for his portrayal of Scott. In addition, he earned a 2006 Golden Globe in the Best Television Actor — Musical/Comedy Series category for the role. Amid the great success of "The Office," in 2010 E! News revealed that Carell had announced he would no longer continue to star in the series after its seventh season. This came after a BBC Radio chat in which Carell said Season 7 of "The Office" would "probably be his last year," according to the A.V. Club. Although the move came as a bit of a shock to fans, Carell was hardly the first actor to suddenly leave a hit TV show, and he cited a pretty relatable reason as to why he made this decision.
Steve Carell felt 'it was time' to leave The Office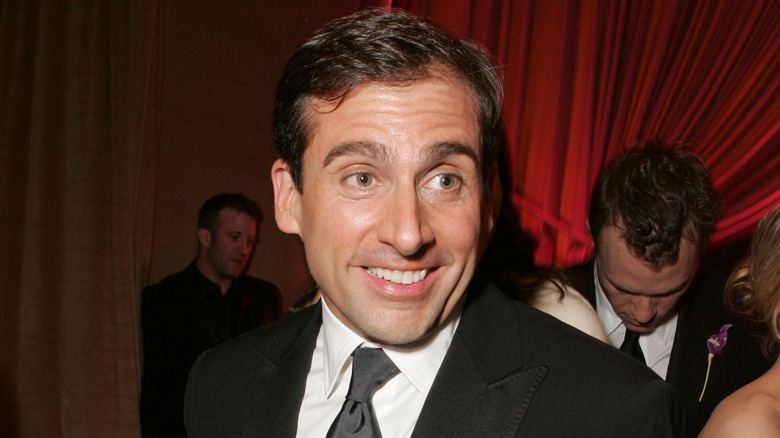 E. Charbonneau/Getty Images
Steve Carell departed "The Office" when his contract for the series ended. During his 2010 E! News interview, Carell detailed how the close of the contract resulted in him concluding his portrayal of Michael Scott. "I just think it's time," Carell said. "I want to fulfill my contract. When I first signed on I had a contract for seven seasons, and this coming year is my seventh. I just thought it was time for my character to go." Although many would be rightfully concerned that the leading star leaving could tank the show, he then clarified that this did not mean the series would be finishing, and it could actually "add some new life and some new energy" to "The Office." He stated, "I see it as a positive in general for the show."
In regards to leaving "The Office" after Season 7, Carell also told Entertainment Weekly that he had a desire "to spend more time with [his] family." Following this news, Carell said he faced difficulties in reaching this choice. "It's tough because it works, and a lot of my best friends work on the show," Carell said during a "Charlie Rose" appearance. "And it's been a big, big part of my life. So it wasn't an easy decision to make, but I just feel like now's the time." Since this exit, Carell has revisited his performance in the sitcom.
Steve Carell returned to play Michael Scott once more
Steve Carell has opened up about the end of his work with "The Office." In 2012, Carell stated what it was like for him when his "Office" costars continued filming episodes after his departure, per "Piers Morgan Tonight." "It was strange. I miss my relationships there," Carell said of life after "The Office." There was a later occasion when Carell got to act on the show again, as he returned as Michael Scott for the finale episode of "The Office" in 2013.
In the years since Carell said goodbye to "The Office," he has starred in several movies such as "The Big Short," "Battle of the Sexes," "Beautiful Boy," and "Welcome to Marwen." More recently, he acted in the thriller series "The Patient," as well as the 2023 movie directed by Wes Anderson, "Asteroid City." Furthermore, Carell has joined forces with one of his "Office" cast mates, John Krasinski, for the soon-to-be-released film "Imaginary Friends," as Parade noted in 2022. Krasinski is directing, producing, writing, and acting in the flick alongside Carell, which is in post-production and is set to debut in 2024. In a September 2022 episode of "The Late Show with Stephen Colbert," Carell discussed collaborating with Krasinski for the first time since "The Office." "He's exactly the same guy, and he's such a great director —  fantastic," Carell said of Krasinski. Fans will undoubtedly be thrilled to know that the magic that was captured on "The Office" has translated well to their new project.