Pregnant Amy Schumer Hospitalized For Health Complication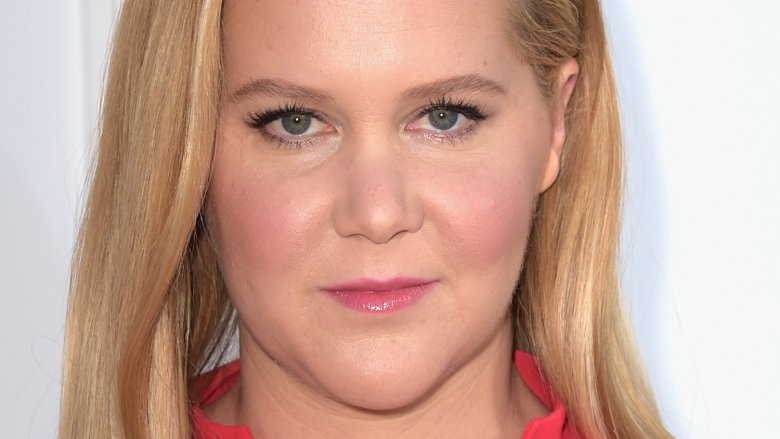 Getty Images
Comedian Amy Schumer, who is expecting her first child with husband Chris Fischer, experienced some health issues that sent her to the hospital.
On Thursday, Nov. 15, 2018, the Inside Amy Schumer star took to Instagram to share a photo of herself lying in a hospital bed. In the caption, she revealed that she'd gone to the hospital due — in part, at least — to hyperemesis. According to the Mayo Clinic, hyperemesis gravidarum is a severe form of morning sickness that can cause dehydration and weight loss due to extreme nausea and vomiting. The condition may "require hospitalization and treatment with intravenous (IV) fluids, medications and rarely a feeding tube."
Notably, the Duchess of Cambridge, Prince William's wife Kate Middleton, suffered from the condition during her pregnancies over the years.
In her Instagram post, Schumer told her followers, "I am in the hospital. I'm fine. Baby's fine but everyone who says the 2nd trimester is better is not telling the full story." She added, "I've been even more ill this trimester. I have hyperemesis and it blows. Very lucky to be pregnant but this is some bulls**t!"
As Nicki Swift previously reported, Schumer announced that she was pregnant in October, revealing the news via a friend's Instagram Stories. Schumer and her chef husband had tied the knot earlier in the year in a surprise February wedding.
On Instagram, Schumer also showed the hospital staff taking care of her "so much love," and she apologized to her fans who had expected to see her in comedy shows, as she had to cancel. According to Us Weekly, Schumer had to cancel several shows, including one at the Margot and Bill Winspear Opera House that was scheduled for Thursday, Nov. 15.
"Texas I am so deeply sorry. I have been really looking forward to these shows. I have to reschedule," she shared, promising, "I'll be out there as soon as I'm better."
Get well soon, Amy!