What's The Truth About Jimmy Buffett And Warren Buffett?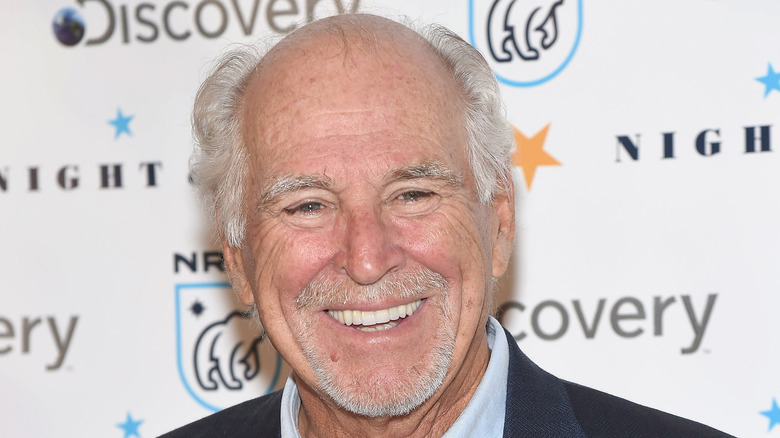 Gary Gershoff/Getty Images
Given their shared surname, you might expect late "Margaritaville" singer Jimmy Buffett and famous investor Warren Buffett to be related. While their 17-year age difference makes it unlikely (though not impossible) that they'd be brothers, it's plausible that they could be father and son, uncle and nephew, or distant cousins. They're both extraordinarily wealthy cultural icons, with Jimmy having a reported $1 billion net worth as of 2023 thanks to his music and empire of vacation-themed restaurants, per the New York Times. And if you thought that was a lot of money, it doesn't even compare to Warren's $121.3 billion. According to Forbes, this makes the Berkshire Hathaway CEO the fifth richest man in the world. Jimmy also owned some shares in the company, leading Warren to joke with the outlet, "Tell Jimmy to keep me in his will!"
Unfortunately, the "Come Monday" singer's will is more relevant than ever. A new statement on his website reads, "Jimmy passed away peacefully on the night of September 1st surrounded by his family, friends, music and dogs. He lived his life like a song till the very last breath and will be missed beyond measure by so many." So, are Jimmy Buffett and Warren Buffett related after all?
Jimmy Buffett and Warren Buffett were friends, not family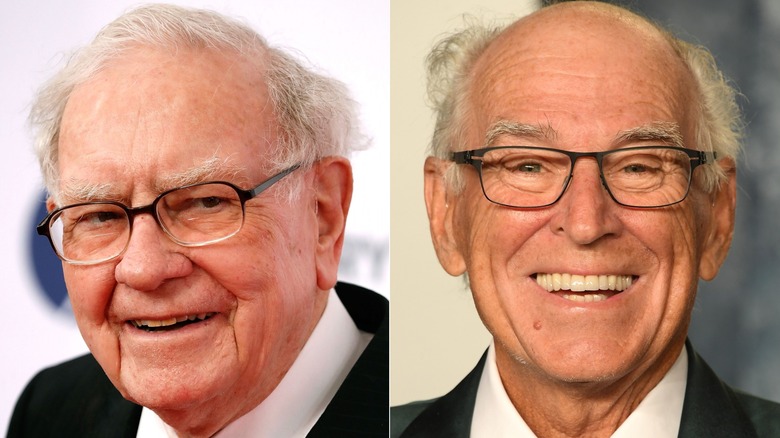 Paul Morigi/Getty Images
Despite their last name and booming bank accounts, Jimmy Buffett and Warren Buffett have no familial relation. However, that hasn't stopped them from joking about it. In 2005, Jimmy told the Wall Street Journal, "Warren leaves messages for 'Cousin Jimmy' and always has." He added that he calls the business magnate "Uncle Warren" in return. The pair first met in the 1980s and kept in touch over the phone, chatting about business and supporting each other's ventures throughout the years.
In addition to Jimmy having shares in Berkshire Hathaway, Warren made it out to the 2004 grand opening of the Cheeseburger in Paradise location in his native Omaha, Nebraska. Jimmy's company founded the restaurant chain in 2002, as well as the Margaritaville Cafe in 1985. At the Omaha opening, Jimmy served Warren with the joint's first cheeseburger and the duo put on a performance, with Warren revealing his ukulele skills. While they might not have been blood relatives, the Buffetts' last name combined with their business acumen and musical talent brought them together and created a lifelong friendship.
Jimmy Buffett and Warren Buffett took a DNA test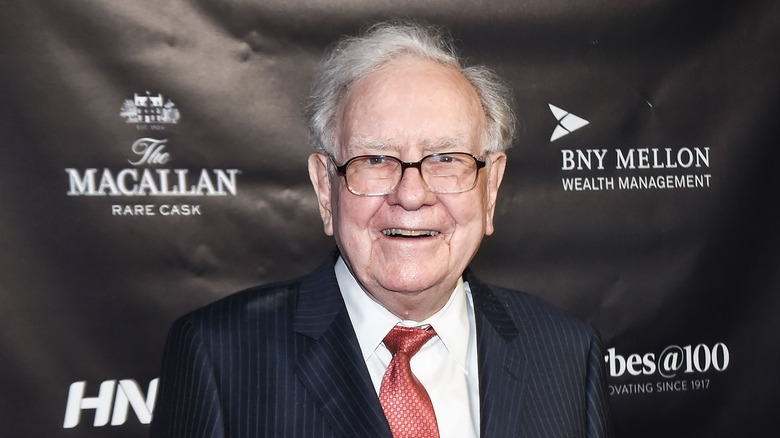 Daniel Zuchnik/Getty Images
Considering their commonalities, Jimmy Buffett and Warren Buffett wanted to put their relationship to the test — literally. Years after coining their uncle-cousin nicknames, they decided to get a DNA test and put the rumors to bed once and for all. According to the New York Times, the Buffetts used 23andMe, which came back as a negative. Warren's sister Doris previously investigated their family's genealogy and couldn't find a link, so after getting the results, he told her, "Bottom line, we're not related" (per Fortune, via CNN Money).
Still, the official verdict hasn't stopped Jimmy and Warren from being mistaken for family. In 2018, Jimmy told MarketWatch, "We don't get confused but people think I'm his son or something like that." He continued, "He's just as normal as you possibly think and I've known him for almost 30 years. We've just seemed to like each other from the beginning." While it might have been tedious to keep clearing up, it doesn't seem like the pair was too annoyed by the misconception. Following Jimmy's death, we might see Warren paying his respects in return.