The Game Show Hallmark Star Jill Wagner Got Her Career Start On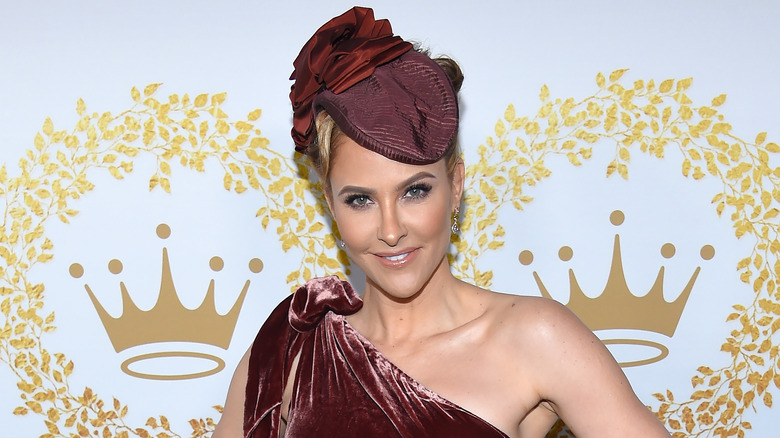 DFree/Shutterstock
Since 2003, "Teen Wolf" star Jill Wagner has cultivated a diverse and expansive career within Hollywood. Wagner initially started her acting journey by landing minor roles for shows like MTV's "Punk'd" and "Monk," and when speaking about her career beginnings with Neil Haley in 2016, Wagner revealed that she came into the industry by chance. "When I graduated college ... I moved out to California just to kind of have a little free time," she explained. "I just got really, really lucky."
Fortunately, Wagner's luck didn't go to waste, which has since led her to form a long and successful relationship with the Hallmark Channel. From her "Mystery 101" series to the beloved Hallmark Channel Christmas movies she has starred in, Wagner has ruled the network as one of its reigning rom-com queens. "I originally got involved with [Hallmark] because I asked my grandmother what she wanted me to do that I hadn't yet done in my career," she explained to Media Village. "She said, 'Hallmark movies.' I took that to heart, called my manager and said, 'Can we get a Hallmark moving going?'" While Wagner's career has mainly been acting-based, she has also hosted a slew of reality TV series, and she actually got her Hollywood start hosting the popular game show "Wipeout." 
Wipeout was Jill Wagner's first TV hosting gig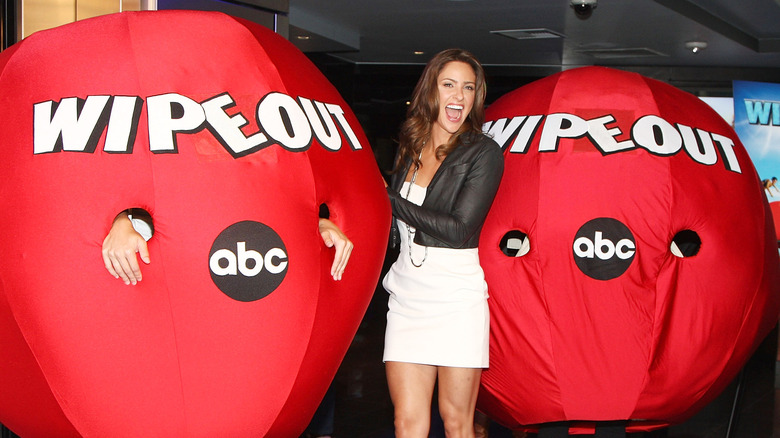 Alberto E. Rodriguez/Getty Images
In 2008, game show enthusiasts were introduced to the ABC series "Wipeout," which ran on the network from 2008 to 2014. In the show, competitors were shown navigating different inflatable obstacles, trying (and often failing) to avoid the murky water below. In addition to the competition element, the show also featured a set of hosts who narrated the chaos and interviewed contestants, which included Jill Wagner. In a 2010 interview with Self, the "Teen Wolf" star gushed about leading the series. "It's so much fun. I get to be a big kid all day long," she explained. "You get to see people of all shapes and sizes and ages, and sometimes someone wins who surprises you."
However, Wagner's love for the show wasn't only based on its wild and kooky elements. In an additional 2010 sit down with Entertainment Weekly, Wagner praised "Wipeout" for its family-friendliness. "I think that the kids really love it, and it's just a really good family show," she told the news outlet. "It's nice to see something that you can sit down with your kids and watch them laugh and also laugh as well."
Over the years, Wagner has continued to show love for the series that helped put her on the map. "It was one of the weirdest things that I've ever been a part of in my entire life, um, but ... it was pretty awesome," she told the Hallmarkies podcast in 2018.
Jill Wagner left Wipeout to concentrate on her acting career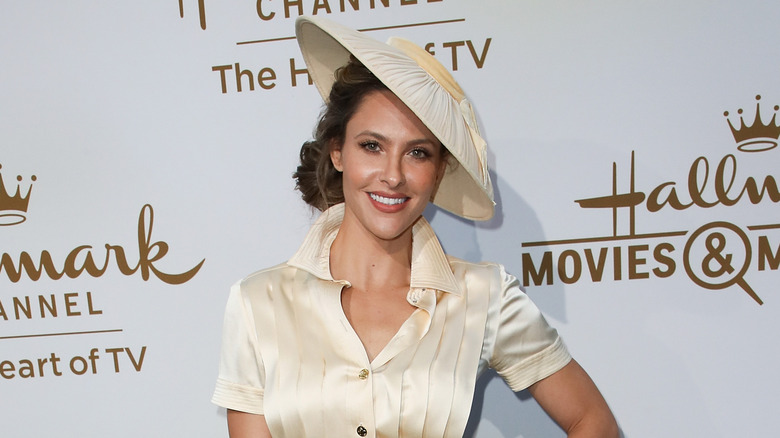 David Livingston/Getty Images
While "Wipeout" was Jill Wagner's big career break, her time on the series initially had a premature end. In 2011, the "Braven" star announced that she would be leaving the show to pursue her acting career full-time. "After four seasons of co-hosting Wipeout, I have been given the opportunity to pursue new directions in my acting career, which I am very passionate about," she revealed to TV Guide. "I am extremely grateful to all those at Wipeout, Endemol and ABC, who have been so supportive of me through these years." At the time of her exit, Wagner was generating buzz for her work on MTV's "Teen Wolf," where she played the ruthless werewolf hunter Kate Argent. In an interview with Assignment X, she seemingly hinted that her role in the supernatural series was the reason behind her "Wipeout" departure.
"I just now told [the Wipeout producers], 'I think it's time for me to move on.' Acting is where I started. I loved doing that show, but I think that you've got to go where your heart is. My heart is with grenades and guns." Despite leaving the series in 2011, Wagner returned to "Wipeout" as its host in 2013, just prior to the end of the series in 2014. "I'm so excited to be back. You know, these guys are my family ... so it's good to be back on ABC. It's good to be back on Wipeout," she said in an interview with Synergistic Productions. Although the game show has been gone for nearly a decade, the impact that it had on Jill Wagner's entertainment career is undeniable.