LFO Singer Devin Lima Passes Away At 41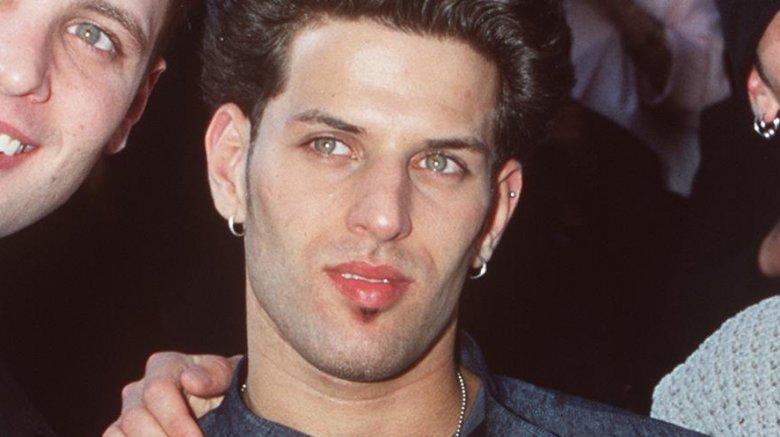 Getty Images
LFO's Devin Lima has died after battling cancer.
TMZ reports that Lima passed away during the morning of Wednesday, Nov. 21, 2018. He'd had stage 4 cancer. He was just 41 years old.
Lima had initially planned to tour with bandmate Brad Fischetti in the spring of 2018, but he soon discovered some health issues. As he and Fischetti described in a YouTube video in October 2017, doctors found a large football-sized tumor on his adrenal gland. At the time, Lima shared that he'd only started having pain about three weeks earlier.
Shortly after his surgery, Fischetti posted a video to YouTube, telling their fans that Lima had been diagnosed with stage 4 adrenal cancer. He shared that Lima had the tumor and his kidney removed during his operation, but doctors were worried that Lima still had cancerous cells in his body. He added that Lima would be going through chemotherapy and radiation.
"It's devastating news, but, at the same time, there's nobody I know stronger than Devin Lima," Fischetti said in the video. "No one has a stronger body, mind, or soul, and if anybody can defeat this, it's Devin."
Understandably, LFO's tour was canceled as Lima focused on his health.
Getty Images
LFO previously lost member Rich Cronin to leukemia in 2010, when he was 36 years old.
As noted by The Mirror, Fischetti and Cronin formed LFO (then known as Lyte Funkie Ones) in 1995 with then-member Brian "Brizz" Gillis, but, after Gillis left the group, they met Lima and asked him to join LFO.
They later released their first record together in 1999, and it wound up selling 2.5 million copies worldwide. LFO was known for songs like "Summer Girls," "Girl on TV," and "Every Other Time."
Our thoughts are with Lima's loved ones during this difficult time.