NCIS: What Michael Weatherly's Wife Bojana Jankovic Does For A Living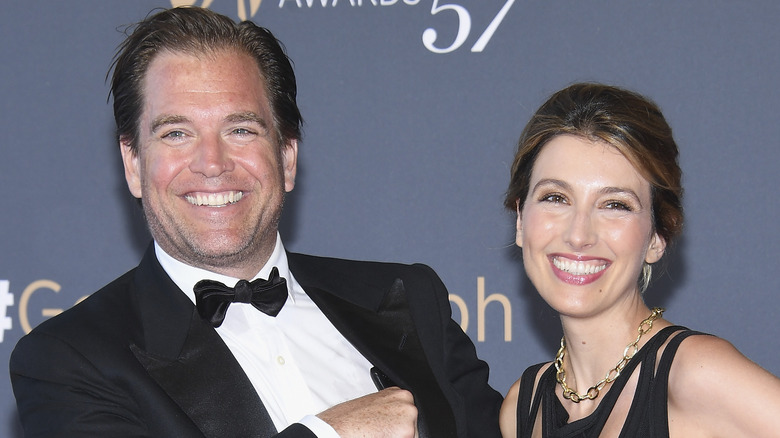 Pascal Le Segretain/Getty Images
Michael Weatherly met his wife by pure chance. The "NCIS" alum laid eyes on Bojana Jankovic at a bar in Vancouver in 2007. "I kept looking out of the corner of my eye and seeing this ravishing, gorgeous beauty," he told People in 2010. They didn't need much to realize they had a strong connection. "We made eye contact," Jankovic said. "And that was it." In September 2009, Weatherly tied the knot with Jankovic, becoming a married man for a second time.
While Weatherly's marriage to Amelia Heinle lasted only between 1995 and 1997, his current relationship has proved much more successful. "When I got remarried, I wanted to do my very best to ensure that rupture wouldn't happen again," he said in a 2017 People interview. He showed things were different this time around from the get-go. According to Hello!, Weatherly and Heinle wasted no time starting their family, with the soap opera star giving birth to their son August less than a year after their wedding. 
But he and Jankovic showed they were in no rush. They waited a couple of years before expanding their family, welcoming their daughter Olivia in April 2012. The couple didn't wait to expand the brood, though. Their girl was barely a toddler when she became a big sister to Liam the following year. His approach to family isn't all he did differently. This time around, Weatherly also opted to marry outside of the industry, as Jankovic's line of work couldn't differ more from his.
Bojana Jankovic is a doctor with a focus on mindfulness
Bojana Jankovic is a Serbian-Canadian doctor who specializes in internal medicine, a field that focuses on the diagnosis and prevention of diseases rather than on treatment. Jankovic, or Dr. Bojana as she's known, also practices integrative medicine, which blends traditional and alternative methods of healing. As such, Jankovic takes a macro approach to health that looks into nutrition and mindfulness, according to her website. "I support + empower people to achieve their best health and live their best life," her Instagram bio reads.
For her work at Cedars-Sinai Medical Center, Jankovic has been recognized twice as Southern California Top Doctors' Rising Star in 2016 and 2017. In 2016, Weatherly left Hollywood to star in the CBS series "Bull," spending the first season flying back and forth to see his family in Los Angeles. In 2017, he moved Jankovic and their children to New York when the show was renewed for a second season. "My wife is a city girl, so she's pretty into it," he told Parade. 
Even though she moved for her husband's career, her own seemed in no way affected by it. After relocating to the East Coast, Jankovic earned the New York Top Doctor recognition four times in a row between 2018 and 2021. Indeed, moving to California was also prompted by Weatherly. The first two years of their relationship were long-distance, as she finished her studies in Vancouver. In the U.S., her career took off. 
Bojana Jankovic is also a philanthropist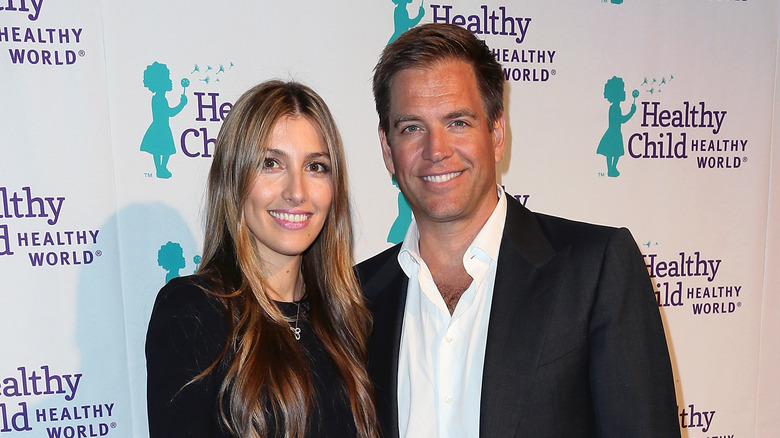 David Livingston/Getty Images
Bojana Jankovic and Michael Weatherly are both involved in a series of philanthropic causes, many of which are health-related. The couple's interests are multifaceted, ranging from specific needs in small communities to broader causes. An example of the former is their work with The Tryall Fund, through which the couple has helped raise money for scholarships and to improve medical and dental services in the Parish of Hanover, Jamaica — a country Weatherly has a childhood connection to, according to his website.
Jankovic is on the board of directors of the Environmental Working Group, an organization that fights against laws and practices that allow harmful substances to reach our food and the environment. Weatherly and Jankovic also promote the work of Healthy Child Healthy World, an initiative tied to the EWG that works with parents to establish healthy habits at home. In 2018, Jankovic was recognized with a humanitarian award from Lifeline New York for her work in her native Serbia. "The sad reality is that many of the hospitals lack basic equipment to deliver medical care," she captioned an Instagram post.
Another cause close to Weatherly and Jankovic is the fight against HIV. In 2022, Jankovic promoted the work of the Broadway Cares/Equity Fights AIDS on Instagram, a space she used to urge others to donate. "Your support provides groceries and medication, health care and hope to those in all 50 states, Puerto Rico and Washington, D.C.," she captioned the post.