Michael Weatherly's Ex-Wife Is This Famous Soap Opera Star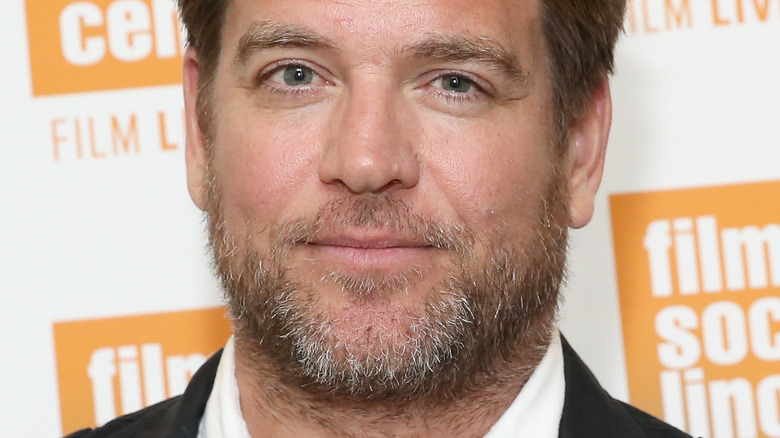 Monica Schipper/Getty Images
With the courtroom drama series "Bull" coming to an end after 6 seasons, fans are up in arms that actor Michael Weatherly may no longer grace their screens.
Known for his time as the eponymous Dr. Jason Bull, Weatherly is also known for starring as Anthony DiNozzo on "NCIS." Following his announcement regarding the end of "Bull," many fans were quick to ponder the actor's possible return to "NCIS," while many are excited to see what he does next. Before Weatherly ended his stint on "NCIS," news broke that the actor would be starring in a new series, that would end up being "Bull." But now, with Weatherly leaving "Bull," many fans are curious to see what his next project will be, per Good Housekeeping.
While Weatherly is a TV show veteran, who fans know will land a new gig quickly, at the beginning of his career, that wasn't always the case. Back when he was starting in the early '90s, Weatherly was simply taking any role that would pay the bills, per People. But working and taking on any role lead him to meet Amelia Heinle, an up-and-coming soap opera star. After meeting, the two flourished together, both professionally and personally. 
Michael Weatherly married soap opera star Amelia Heinle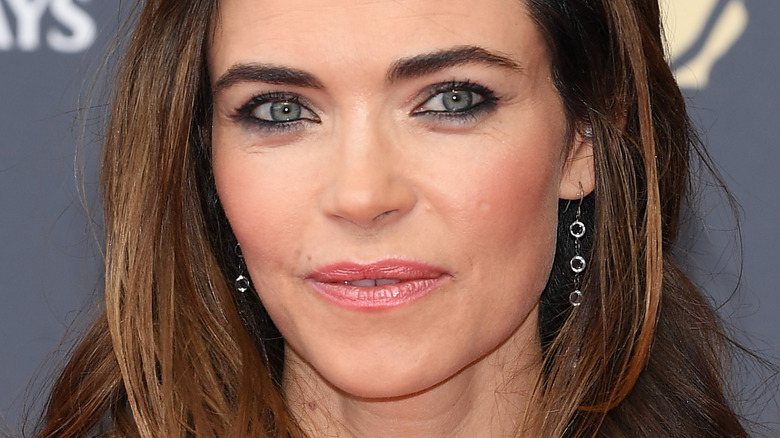 Pascal Le Segretain/Getty Images
It was the set of "Loving" — the daytime soap opera — where Michael Weatherly met his first wife, Amelia Heinle. Heinle was only 19 when she was cast as the character Steffi Brewster, while Weatherly played Cooper Alden. From there, it was love at first sight — or love at first soap opera — as the two began dating and ultimately married in 1995 following their time on the show, per People.
"Loving" was Heinle's first big gig, one she looks back on fondly, for not only starting her career, but also allowing her to meet Weatherly. "Somehow I lucked into that role 'cause I had absolutely no experience," she told Soap Opera Digest in 2020. "But it was fine. I mean, I was just happy to be doing it." Following her three-year contract on "Loving," Heinle explained that she and Weatherly both went on to pursue other opportunities within the industry, including a spin-off series of "Loving". But once the spin-off series was canceled, Weatherly and Heinle's relationship became rocky, as the two were newly married and had just welcomed their first son, August.
Trying to support his new family, Weatherly began taking any role he could land to help pay the bills, which became a stressor in their relationship. That stressor eventually ended his and Heinle's relationship. The two divorced in 1997. 
Michael Weatherly and Amelia Heinle divorced in 1997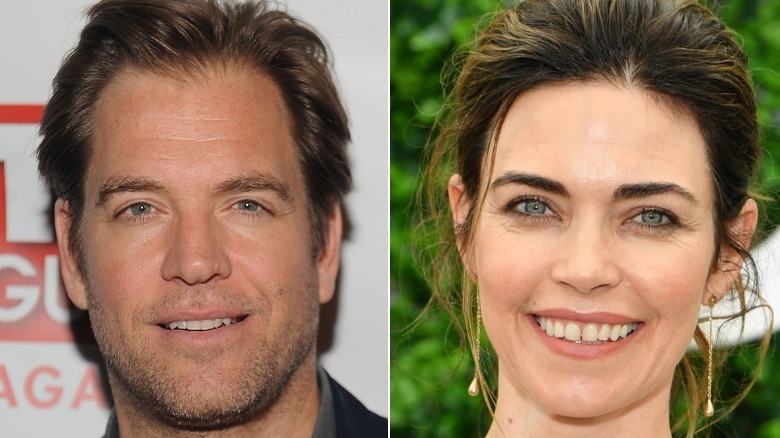 Brad Barket & Pascal Le Segretain/Getty
Like they say, life isn't a movie — nor is it a soap opera. And despite falling in love on "Loving," Michael Weatherly and Amelia Heinle divorced in 1997, two years after tying the knot.
But, while the two went their separate ways, both have thrived in their new chapters. Heinle became a soap opera mainstay, starring in many dramas, including "All My Children," before landing her biggest role in "The Young and the Restless." In the daytime drama, Heinle plays Victoria Newman, which earned her the Daytime Emmy Award for "Outstanding Supporting Actress in a Drama Series" twice, per CBS. For Weatherly, he continued to star in different primetime drama series, including his success on the shows "NCIS" and "Bull."
And while Weatherly and Heinle both remarried following their divorce — Heinle married Thad Luckinbill and Weatherly married Bojana Janković — Heinle looks back on her relationship with Weatherly fondly. Discussing how Weatherly went on to do other projects within TV, Heinle told Soap Opera Digest, "He's a big TV star now. But we met on that soap ['Loving'] and that was a really fun point in my life."