What Michael Weatherly Was Doing Before NCIS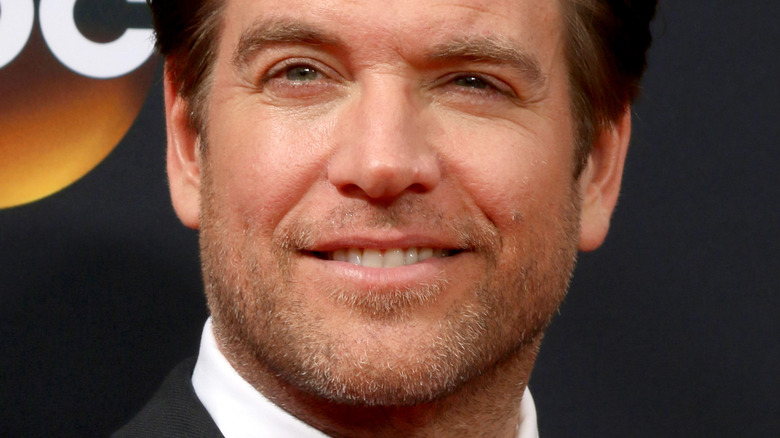 Kathy Hutchins/Shutterstock
Michael Weatherly found the kind of job security that many aspiring actors dream of on "NCIS," where he played special agent Tony DiNozzo from 2003 through 2016. His character was dutiful and adept at his job, but he also had a playful side that made him even more appealing to viewers.
After Weatherly decided to exit the show, he proved that he still cared deeply about DiNozzo by addressing critics who weren't so crazy about the character. "I kind of take affront when people reduce him to an 'oafish, overgrown frat boy,' because I think that he is a complicated and layered guy," he told TVLine. But while Weatherly came to love working on "NCIS" so much that he started begging for a chance to direct episodes, per CBS Watch, the job wasn't always enjoyable for him. When he first landed the gig, he was pursuing a music career on the side. "The hours were really hard. I was going home and writing songs with titles like 'Debris Field,' or 'In the Realm of the Senseless Left for Dead,'" he recalled to the Pepsi Music Blog in 2015.
Weatherly also pointed out that the show wasn't an instant hit. "It was a slow rise — but very humbling and very good for me, probably, in the long run," he said. Apparently, Weatherly found it disheartening to work on a series with low early viewership numbers because he'd previously starred on a show that was an immediate success.
Michael Weatherly almost married his Dark Angel co-star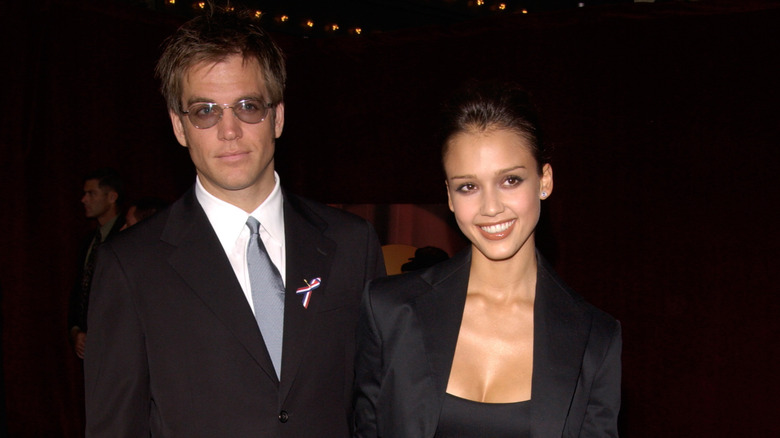 Featureflash Photo Agency/Shutterstock
Before he starred on "Bull" and "NCIS," one of Michael Weatherly's biggest television roles was on the Fox sci-fi series "Dark Angel." He began dating his co-star, future A-lister Jessica Alba, while playing a character who fell for her on the show, and the actors got engaged in 2001. Two years later, they called it quits. Alba's relationship with Weatherly left quite an impression on her — but not in a good way. "It just didn't work out. I was so young, 18, when I started dating him. I was a virgin," she told Cosmopolitan in 2005. While she revealed that she was in love with Weatherly at the time, their relationship was so tumultuous that it made her decide to limit her dating options. "I'll never date an actor again," she vowed.
A failed relationship wasn't the only disappointment Weatherly experienced when he signed on for "Dark Angel." "I thought, 'Here we go. This is epic. This is going to be the biggest show in the history of entertainment,'" he recalled to Assignment X in 2012. But while the show gained an early fan following and helped Alba get a foothold in Hollywood, it only lasted two seasons.
Weatherly's longest previous job had been starring on the soap "Loving" from 1992 to 1994. He met his first wife, Amelia Heinle, while filming its spinoff series, "The City," per People. They wed in 1995 and divorced in 1997.
Michael Weatherly's joke didn't go over well with Bill Cosby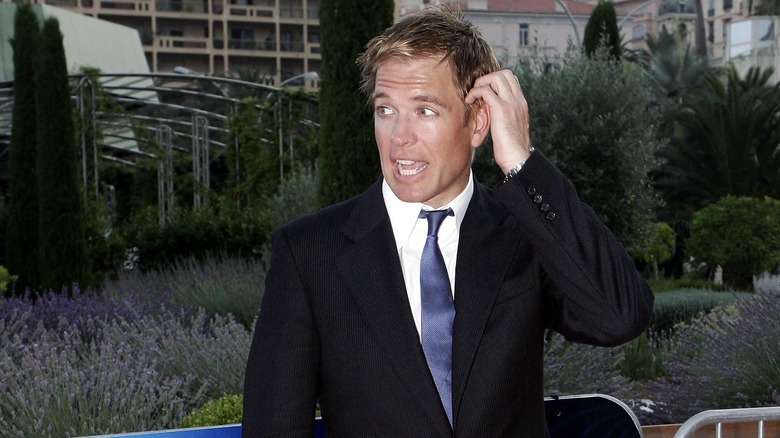 Francois Durand/Getty Images
Michael Weatherly told Entertainment Weekly that he once dreamed of being "a man with a guitar ... a troubadour." Before his television career took off, he actually performed on the subway in New York to make ends meet, and he was so broke that he had to steal his roomie's guitar, per Entertainment Tonight. One of his earliest acting gigs combined his two talents. "I was in a karaoke video in 1991, for a song called 'Sukiyaki,' which is a very famous Japanese song," he told EW.
That same year, Weatherly landed a role on "The Cosby Show" as Theo Huxtable's roommate, but he didn't leave a good first impression on Bill Cosby when he tried to make the comedian laugh. "I taped a subway token on my forehead during rehearsals and Cosby said, 'What's that?' I said, 'I'm the token white guy,'" Weatherly recalled to the New York Post. "They did not invite me back."
The actor would find steady work on "Loving" the following year. But he told Assignment X that he worked on a lot of failed projects before getting another shot at career stability, including a pilot starring Patrick Dempsey. His role as Christina Applegate's ex on the 1998 series "Jesse" was short-lived, and he only got to play a gynecologist on two episodes of "Girls Club" in 2002. After so many fleeting affairs, Weatherly said "NCIS" felt like being "in a marriage."